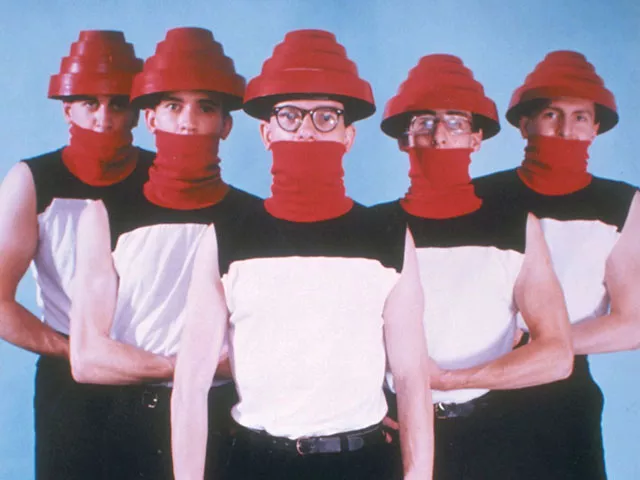 I received the news that Devo was working on their first album in 20 years with dork-level enthusiasm and dick-level skepticism — leaning on the latter. I feared that gimmicky, satirical, Internet-age democracy would play a role in informing the final product. But they freaking nailed it. Never doubt Devo.
Something for Everybody is a logical extension of Devo's schtick from the get-go, complete with the same jumpy, paranoid textures and lyrical reiterations of the theme of human devolution that has run through their entire catalog.
On "Don't Shoot (I'm a Man)," Devo declares, "They'll hunt you down and tase you bro, for playing with the rules," — simultaneously recalling the fascist brutality of the University of Florida Taser incident and the Internet's role in disseminating and cruelly satirizing this example of human ugliness.
DOWNLOAD: "What We Do"