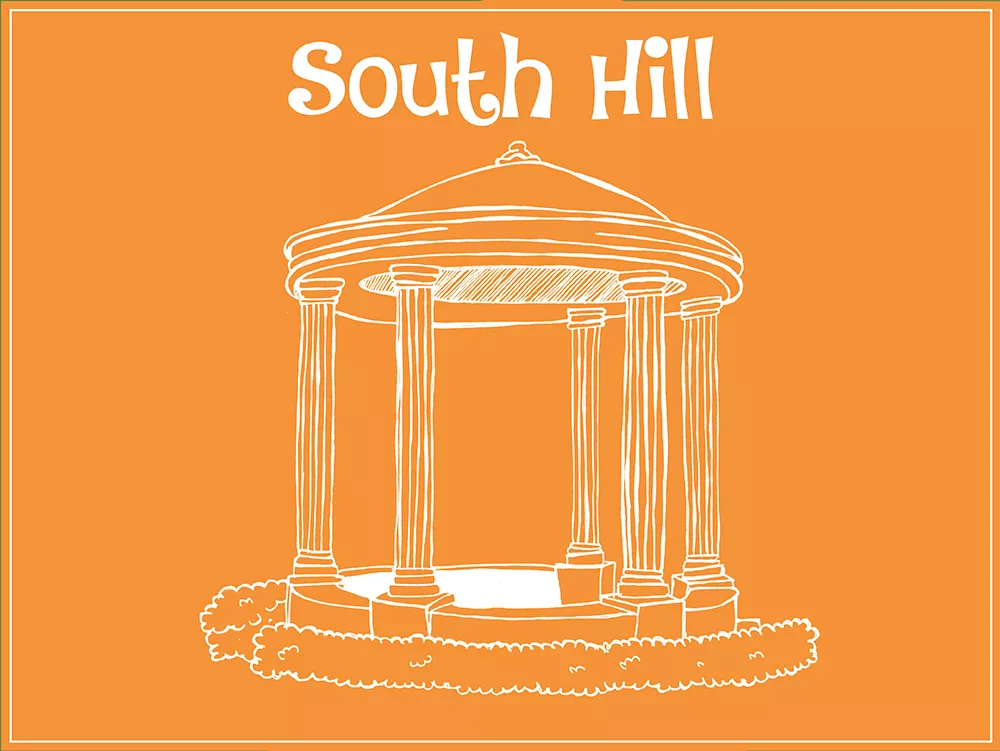 The South Hill now comes complete with a Target. As thrilling as that is, there are quite a few local businesses also deserving of your hard-earned dollars. No, not all of the following holiday gift selections are found in the South Perry district — many destinations are spread throughout the primarily residential South Hill area. Just think: Even if you have to traverse curvy inclines and deal with rich people (or so goes the stereotype), at least you don't have to pay for parking.
---
ELK ANTLER CHEW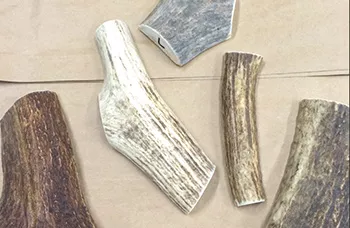 Dogs like to chew on things. Mostly, they like to chew on things they're not supposed to — like a brand new pair of Nike Dunks or your retainer. But you love them anyway. With this split elk antler chew (unfortunately, not the more appropriately holiday-themed reindeer) you can give Fido something he'll be excited to unwrap. It may even mean he'll stop gnawing on other things for a while. $14 each • The Urban Canine • 2915 E. 29th, Suite C • (Also: 9222 N. Newport Hwy.)
---
PET-A-ROO PET CARRIER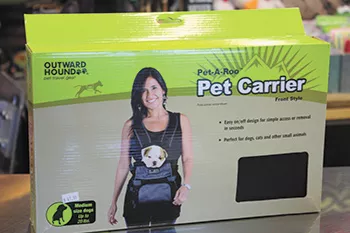 Whoa, doggie! No longer do you have to carry your teacup-sized pooch in your purse/manbag, or worse, put her on a leash. The Pet-A-Roo Pet Carrier allows owners to tote their 20-pound-or-less pet (cats or guinea pigs would fit well too) in a front pack design, making it the perfect gift for the pet-obsessed among us. We're talking the people who claim their pets are their children — the strappy device looks oddly similar to a baby sling. $41.99 • The Urban Canine • 2915 E. 29th, Suite C • (Also: 9222 N. Newport Hwy.)
---
COFFEE & TEA GIFT BASKET
Do you know someone who lives in a constant state of caffeination? Revel 77, the sort of coffee shop that has a "Sip Local" sign in its front window, can help with one's home caffeine supply. This isn't an actual gift basket; it's one you'd compile yourself. We recommend Northwest roasted selections like Winter Wonderland Blend by DOMA Coffee Roasting Co. ($15), Bear Claus Holiday Blend ($17) and, for the tea lover, No. 1626 Smith Variety Gift Pack ($14). To drink up all of this deliciousness, grab a Revel 77 tulip-shaped coffee cup ($7). Holiday cheer never tasted so local. $7-$14 per item • Revel 77 • 3223 E. 57th
---
HOTRONIC FOOTWARMER S4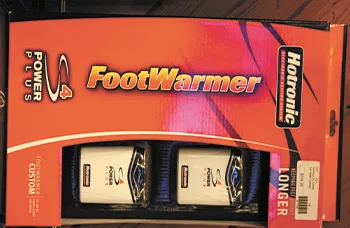 The price tag is steep. But for those loved ones of yours who are chronically cold in the winter, these boot warmers are a must. Designed to keep a skier's toes toasty, the Hotronic FootWarmer (a padded sole insert with battery packs that heat for up to 21 hours) fits in boots of all kinds. This gift would melt the heart of any serious winter hiker or any girlfriend who is always burrowing her feet underneath you to stay warm. $250 • Spokane Alpine Haus • 2925 S. Regal
---
THE BIG BETTY WINE GLASS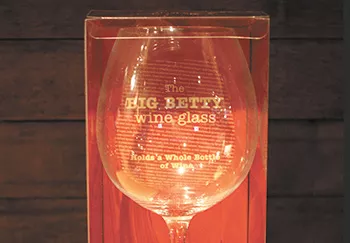 Mercy, Betty is big. Enter the Big Betty Wine Glass, which miraculously holds a whole bottle's worth of wine. This is the wine chalice for those who always wanted to drink an entire bottle of wine but still stay classy. Clearly, the perfect gift for your boozy aunt who's always having a girl's night out ... with herself. Whomever you gift this to, laughs are sure to follow. $15 • Wollnick's General Store • 1025 S. Perry (Note: Wollnick's will close its Perry Street location Christmas Eve and open downtown soon after.)
---
GAMA-GO SNOW GLOBE SALT & PEPPER SHAKER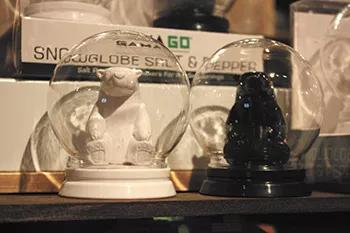 The Ying Yang Twins urged us to "shake it like a saltshaker" back in '03, and they weren't wrong. But now, your salt shaker can be a whole lot more festive (regular designs are so boring). The Gama-Go Snow Globe Salt & Pepper shaker may just be the most useful snow globe out there. It's one of those items you might just have to pick up for yourself while out shopping for others. $13 • Wollnick's General Store • 1025 S. Perry
---
MANITO PARK CALENDAR
It's not just South Hill natives who get to experience Manito Park's grandeur. The wonder of the place is felt by all who live in the area — family picnics by the pond, first dates floating through Duncan Garden or summer nights drinking at a Mozart in the Park concert. The Friends of Manito (find them at thefriendsofmanito.org) are currently selling Manito Park 2015 calendars ($15) with proceeds keeping the park at its full splendor. What a community gift. $15 • Manito Park • 1702 S. Grand Blvd.
---
WISCONSINBURGER GIFT CERTIFICATE
Burgers are the best. Unless you're craving tacos or pizza. But for people with fast-food addictions on the South Hill, the locally owned Wisconsinburger is the place to be. We're talking about freshly ground certified Angus beef and luscious cheese curds. This isn't the restaurant you tell your cardiologist you frequent, but anyone with taste buds (yes, they have vegetarian options too) would be more than joyful to find a Wisconsinburger gift certificate in the their stocking. Any amount • Wisconsinburger • 916 S. Hatch ♦