Adam Harum hasn't been sleeping.
The Spokane International Film Festival was approaching, and as director and visual effects editor of — in addition to writing and acting in — the local sci-fi web series Transolar Galactica, Harum has been working through the nights to edit content created specially for the event. This isn't unusual for the 25-year-old filmmaker. Though Harum works a full-time gig at local company ILF Media, he still manages to squeeze in 150 hours or more of production work into each of the series' episodes, each 5 to 7 minutes long.
Harum and the series' co-creators were asked to participate in the film festival just weeks ago, prompting a scramble to write, film and edit new, exclusive content for the "A Night of Transolar" screening at the Garland Theater on SpIFF's first Saturday night, Jan. 25.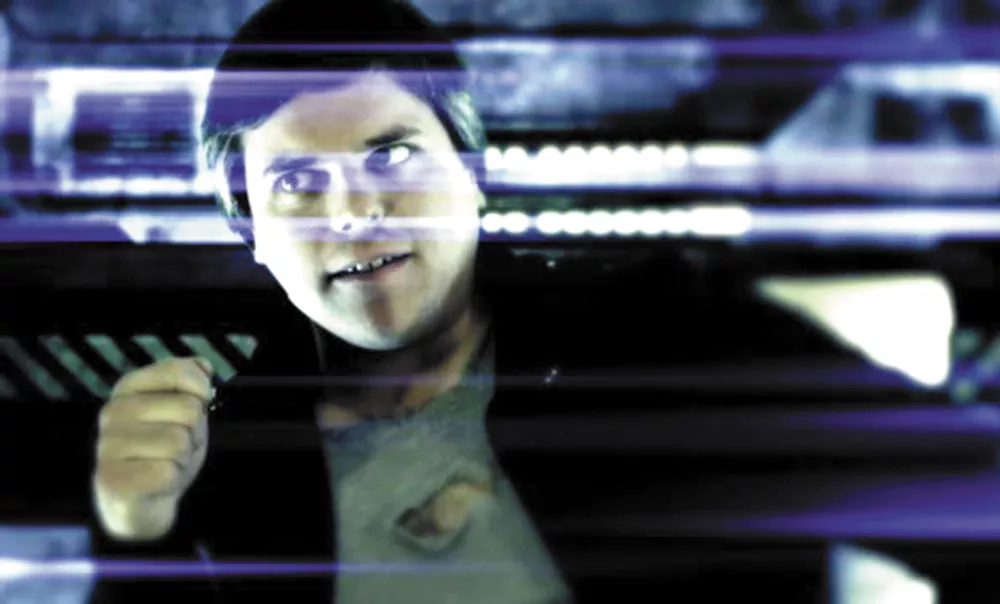 While the majority of SpIFF's schedule focuses on international cinema, the Transolar team is one of a few select local filmmakers being highlighted. This weekend also will be the first time the online-only series hosts a public screening, and Harum says he and fellow co-creators are excited to share their latest work with the local film community.
"People have to watch it on the Internet, so it will be fun to blow it up and see it how we designed it," Harum says over the phone after his workday at ILF.
When Harum describes Transolar Galactica to others, he usually refers to the series as sci-fi comedy, rather than label it a parody. But the series' plot and main characters are indeed parodies of common sci-fi roles and tropes. There's the brash, "get-'er-done" captain, the nerdy, self-doubting mechanic and the serious, matter-of-fact pilot. Fans of other popular sci-fi series and movies (Star Trek, Star Wars, Firefly, Battlestar Galactica, etc.) should immediately recognize elements and story lines adapted for Transolar and made comedic.
During the upcoming screening, these plot familiarities should be even more apparent. Transolar's exclusive SpIFF reel features the series' "Origin Episodes," telling the backstories of how each character in Transolar's first season of 10 episodes came to be members of the ship's crew.
First there's mechanic Martin Paul McCall III, played by producer/assistant director Adam Boyd, whose origin story is eerily similar to Back to the Future's Marty McFly. The episode about the ship's mercenary character Reginald Murdock (co-producer Clancy Bundy) spoofs fight scenes in films by director Guy Ritchie. Harum's character, a psychokinetic named Samson, is explained in another short that plays off of sci-fi horror cinema and videogames. Transolar's most recently created character origin story — and perhaps its most impressive cinematic endeavor thus far — focuses on pilot Charles Sang-Soo Yasaki, played by director of photography Jade Warpenburg. Filmed last August, the clip features elements of the Wolverine film franchise, Harum says. Premiering at SpIFF, the final character origin story reveals how Elliot "Remmington" Trigger, played by Isaac Joslin, came to be the Transolar's captain.
The five short films were created to fulfill the series' Kickstarter incentive package, and since being released have only been available to watch by backers and fans who've subscribed to the show's Legion fan club. After raising more than $30,000 through the crowdfunding campaign last year, the crew purchased new recording equipment, but has saved the rest of the money raised to produce Transolar's second season this year.
"We dubbed it as our year of Transolar," Harum says. "We made these [origin] episodes with a limited budget, but with the equipment you got us, look how much we jumped up production-wise. Now imagine what we can do when we throw that money at season two. We're pretty stoked." ♦
A Night of Transolar Galactica • Sat, Jan. 25, at 9:30 pm • $5 at the door • Garland Theater • 924 W. Garland • transolargalactica.com