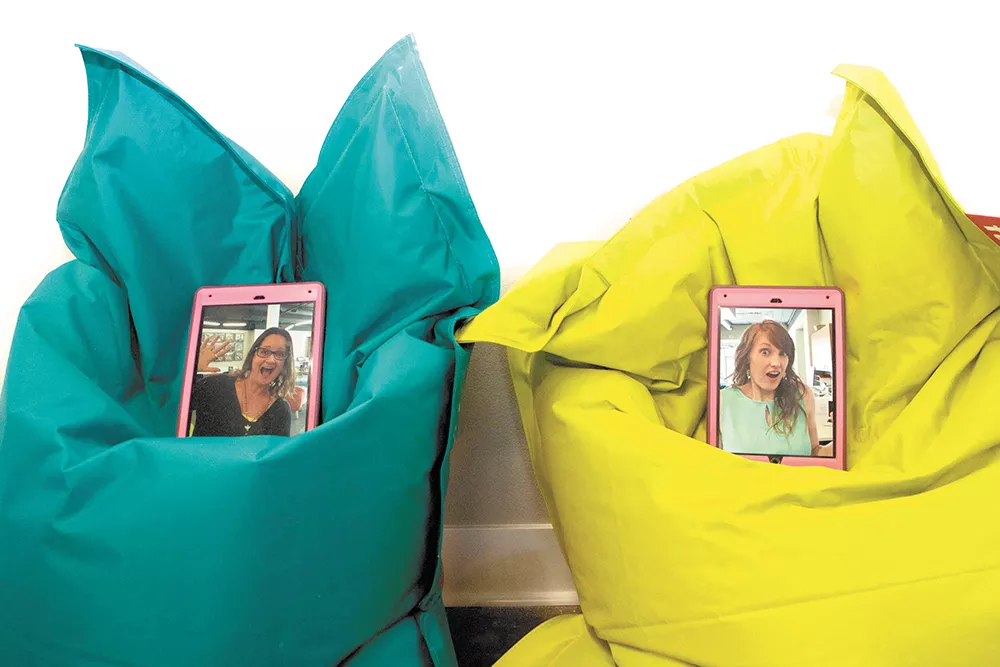 "Access to resources is often dictated by a person's zip code," says Valerie Nafé. That's about to change for kids and adults in Spokane's West Central neighborhood, one of the region's lowest-income zip codes, through an innovative program called the Spark Center. "Amazing things happen when barriers to education and technology are removed, and when people have access to living resources such as tutors," says Nafé, Spark's executive director.
The Spark Center will in some ways be like a traditional library, offering a broad array of books for check-out, many donated by West Central resident and author Jess Walter. There will also be plenty of opportunities for hands-on learning, including a high-tech Maker's Lab and 3-D printer for public use, as well as a fleet of the latest Mac computers equipped for those who want to work on digital arts, video or sound editing.
But the biggest resource may be something totally revolutionary. "Through the Human Library, we help people identify their expertise, (their) passions and skill set — and raise it to the surface, then turn it out for the benefit of the community," explains Nafé. "Our living resources volunteers will be entered into the library system as living books. This concept is a reworking of volunteerism, the way to equalize and acknowledge that we all have needs, to eliminate notions of haves and have-nots."
Additionally, the double-front space in Kendall Yards will provide a new home for the relatively new INK artspace, which features arts, music and writing programs.
Throughout the summer, interns have generated social media about the center, set to open in mid-August, but the lack of internet access in the West Central neighborhood led to an old-fashioned door-to-door campaign to get the word out.
For Nafé, the center has become something of a mission. "A disadvantaged kid by all definitions, my life was molded by those few who provided access to opportunities," she says.
Spark Center is located at 1214 W. Summit Parkway. Find out more at sparkwestcentral.org