That night, he knocked back his first bar-ordered drink. At 19, JJ Wandler had been invited by his older Eastern Washington University friends to experience Cleveland rockers Death of Samantha at the then-Henry's Pub. The fake ID he'd just procured got him in.
Eight years later, in that same aging downtown space on West Riverside Avenue, Wandler was the manager of what had become Mother's Pub, a hip-hop club. At the end of that year, 1998, Wandler hightailed it to Seattle.
"At that point I said I'd never return to Spokane except to see family," Wandler says. "I was never coming back."
Today, Wandler stands in the partially renovated Riverside space with business partner Shawn Cox. Nearly a month ago, the pair opened Garageland after the 3,300-square foot location had been vacant for six years.
First, Garageland — with its CBGB-inspired sign — is a record store. The place will be other things, too: a vintage clothing and furniture outlet, a bar and a restaurant.
But before those parts of the plan are complete, Wandler and Cox, both 44, have opened the shiny record-store portion at the front of the house — may as well have revenue flowing in while waiting for the liquor license, they say. They're shooting for a fully operational store by November.
Neither man is wealthy. Credit cards are maxing out; they're doing all of the construction themselves, putting in hundreds of grueling hours cleaning, waxing, painting, coating and revamping since getting the keys on June 1. Wandler still owns a French restaurant in Seattle and his wife just had a baby. Cox has a full-time job. They don't sleep much.
They see Garageland as a place where music lovers come to hang out, talk and learn about music. Perhaps the next generation of Spokane bands will be inspired and even formed here. Already, they've hosted multiple in-store shows. They want to do many more.
While Spokane is home to 4000 Holes, Groove Merchants and Recorded Memories, Wandler and Cox are adamant that Spokane needs another independent record store, especially one downtown.
"We're hoping to be a synergistic part of the scene instead of a competing force," Cox says. "We're going to provide underground punk and garage rock records, stuff you can't find elsewhere unless you want to travel or buy online. The other stores seem to be focused on classic rock, so our angle is to fill in that gap."
Cox, drummer for the re-formed Spokane band Whiskey Dick Mountain, also has many memories wrapped up in this brick space. He recalls standing outside of Henry's Pub listening to Reverend Horton Heat back in 1991 (he didn't have a fake ID). Later, when it was the B-Side in the late '90s/early aughts, his multiple bands rocked out here.
That this space opened up again at all is some sort of miracle. Back in March, a mutual friend told Cox that Wandler was moving back to Spokane to open a record store.
"That wasn't true at all," says Wandler, who chose to move back to raise his family. "I had just planned to consign some of my 7,000-plus records, not open a business."
But the idea for a record shop was planted, and he soon contacted Cox with a plan.
Cox, too, is a lifelong record collector.
"I think that records are the best way to connect to the music itself," he explains. "It's an experience that you can't get with an MP3. You can have and hold it forever."
Wandler agrees: "Having this music, these records here in town will only help to create a vibrant music scene." ♦
Garageland • 230 W. Riverside • Open daily, 10 am-6 pm • Facebook: garagelandspokane • 315-8324
---
MUSIC
Sept. 30
DEF LEPPARD/STYX/TESLA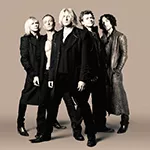 You don't often hear Def Leppard's name bandied about alongside legendary hard-rock bands like Led Zeppelin or Metallica, but looking at the career they've forged since forming in 1977, the quintet deserves similar accolades. Consider: Def Leppard arrived in the U.S. as part of the so-called New Wave of British Heavy Metal, alongside the likes of Iron Maiden and Judas Priest. Their knack for hooks led to mainstream success, including selling more than 100 million albums worldwide, and two albums that sold more than 10 million each in Pyromania and Hysteria. And while they don't sell quite like they used to, Def Leppard still packs arenas for tours every couple of years, delivering old favorites and a few new tunes, as they likely will on this trip to Spokane just a few months before releasing their latest album. They'll be joined by prog-poppers Styx and pop-metal dudes Tesla, but there's no mistaking who the headliner is on this triple bill. Spokane Arena, $35/$55/$75, 7 pm (DAN NAILEN)
Oct. 8
DALE WATSON & THE LONE STARS
You can judge some books by their cover, and even if you've never heard Dale Watson play a note, you can take one look at the Texas honky-tonk legend and you know you're dealing with an outlaw. He started playing clubs and bars as a Houston teenager before moving to Los Angeles on the advice of singer/songwriter Rosie Flores. He landed in the house band at the L.A. alt-country hot spot the Palomino Club before bouncing through Nashville and then heading to Austin, where his edgy brand of country is more acceptable. His career has taken off in the past few years on the strength of songs like "I Lie When I Drink" and an album dedicated to Sun Studios, as well as a series of albums dedicated to trucker songs — a natural extension of Watson's own history as a commercial truck driver between music gigs. Chateau Rive, $15 advance/$20 day of show, 7:30 pm (DN)
Oct. 1
DEATH CAB FOR CUTIE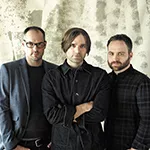 Two years ago, Ben Gibbard's electro-pop side project the Postal Service came through the Knitting Factory. This fall, he's back with his emotionally charged rock band Death Cab For Cutie, this time touting a big new album, Kintsugi — which fearlessly chronicles much of his doomed marriage with actress Zooey Deschanel and their life in Los Angeles — at the much larger INB Performing Arts Center. This was the Seattle-based band's first album not produced by multi-instrumentalist Chris Walla, who left the group last year. Even so, it's one of the best DCFC albums in years. INB Performing Arts Center, $35/$40 day of, 7:30 pm (LJ)
Oct. 2
NEIL YOUNG & PROMISE OF THE REAL
Canadian legend Neil Young plans to exercise his right to rock in a free world at the Spokane Arena this fall. Accompanying Young is Lukas Nelson (son of Willie) and his band Promise of the Real, who played last year's Gleason Fest. Young's current album, The Monsanto Years, made with Promise of the Real, is about exactly what you'd think — his lyrics are critical of American corporations like Monsanto, Starbucks, Walmart and Chevron. Fear not; the whole concert won't be all new material. Young plans to dip into his decades-spanning catalogue for a show full of acoustic and hard rock tunes. Spokane Arena, $60-$125, 7:30 pm (LJ)
Oct. 9-10
BARTFEST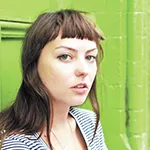 Now in its second year, Bartfest again pairs with next-door neighbor nYne to create a two-night indie music festival replete with a carefully crafted lineup of touring buzz bands and local acts. Included in the festival are Chicago singer-songwriter Angel Olsen (pictured) and Philadelphia ambient electronic band Vacationer, Portland folkies Horse Feathers, Seattle indie pop-rockers Deep Sea Diver and many other out-of-towners. On the local side of the bill, there's Mama Doll, the Marshall McLean Band, Windoe and Pérrene. After a summer of big festivals throughout the Northwest, this cozy block party is a nice way to settle into fall. The Bartlett, $30, Bartlett is all-ages, nYne is all-ages until 8 pm, tickets at bartfest.com (MIKE BOOKEY)
Oct. 20
SLIPKNOT
About 15 years ago, I read a magazine profile about Slipknot in which the author witnessed members of the Iowa-based hardcore act throw bodily waste around a room and also beat the living hell out of each other on stage. I was slightly terrified of them as a result. As it is wont to do, time has calmed this mask-wearing, ear-damaging, eight-piece shock act's stage antics, but the music is still very much intense and earned them a Grammy nomination last year. Be sure to come early for an opening set from legendary thrash-punkers Suicidal Tendencies. Spokane Arena, $35-$45, all-ages, 7 pm (MB)
Nov. 7
MAC MILLER
Back in 2011, when rapper Mac Miller released "Donald Trump," the Pittsburgh native couldn't have known that his song's subject would one day become the frontrunner to be the Republican presidential nominee. The line "We gonna take over the world while these haters gettin' mad" couldn't be more appropriate for the Donald's line of thinking, as well as Miller's. Yet for his seemingly carefree attitude (especially regarding demeaning language about women), the 23-year-old certainly appreciates his mostly young fans. His Sept. 18 release GO:OD AM is automatically included with the ticket price of his upcoming Spokane show. The set also includes GoldLink, Domo Genesis and Alexander Spit. Knitting Factory, $33, 8 pm (LJ)
Nov. 13
THE POLYPHONIC SPREE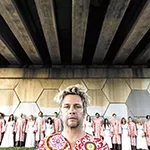 When the Polyphonic Spree showed up on the music festival circuit 15 years ago, it was easy to mistake them for some sort of new-age cult, given their matching robes, bright smiles and the fact that there were as many as 27 of them onstage. The feel-good act fronted by the appropriately named Tim DeLaughter has endured and is now celebrating their decade-and-a-half anniversary with a tour that stops in Spokane and features the band playing its debut album, The Beginning Stage of... in its entirety. The music is almost always Day-Glo bright and heartwarmingly weird, making you want to don a robe yourself and run away with the Spree, wherever they might be headed next. The Bartlett, $35/$40 day of, all-ages, 8 pm. (MB)
Dec. 2
ALLEN STONE
Soul-filled singer/songwriter Allen Stone returns to the Knitting Factory once again to wow audiences with upbeat, powerhouse tunes from his most recent album, Radius. The Chewelah native, known for his curly blond locks and thick-rimmed glasses, uses his powerful lyrics to deliver meaningful messages to listeners. Songs like "American Privilege" and "Fake Future" address issues that face modern society. Opening for Stone are Portland group My Brothers and I, as well as Grammy-nominated Norwegian retro-soul musician Bernhoft. Knitting Factory, $22.50, 8 pm (ER)
Dec. 26
BRIAN SETZER ORCHESTRA: CHRISTMAS ROCKS! TOUR
You know the post-Christmas letdown that inevitably hits the next day, when all the preparation and pre-holiday festivities, all the eating and opening and caroling, is over? This year, you can delay the inevitable with a concert the day after Christmas sure to thrill both the yuletide- and rockabilly-obsessed. Brian Setzer is one of the baddest guitar men on the planet, and as leader of the Stray Cats and the Brian Setzer Orchestra, he's introduced legions to old-school rock and swing sounds sure to lift the spirits. He's even recorded a couple of Christmas albums of familiar favorites and originals that are remarkably listenable, even for skeptics of holiday tunes. Expect a heavy dose of Setzer's Santa songs at this gig. Martin Woldson Theater at the Fox, $52/$62/$82, 8 pm (DN)