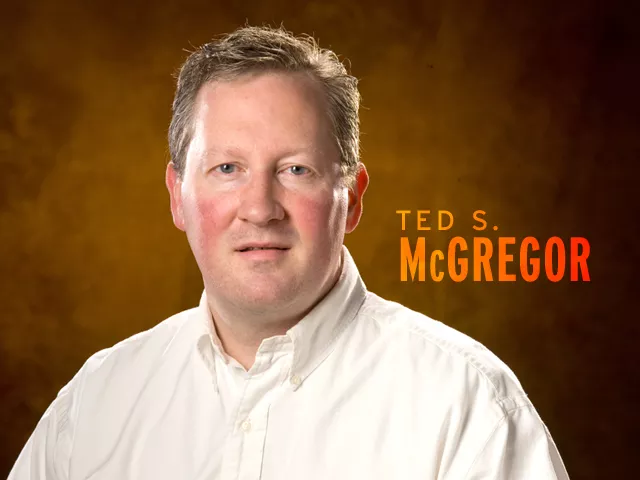 Ah, Independence Day. America's birthday was 234 years ago this week, on the Second of July.
Wait, July 2? In point of fact, July 2 was the actual day the Continental Congress voted to "dissolve the connection" with England. Nonetheless, America has always celebrated the day the Declaration of Independence was formally dated: July 4.
Details like that are often lost in the mists (and myths) of time. Too many of us only remember the highlights — like John Hancock committing high treason by putting pen to that epic paper.
David McCullough's great book 1776 moves the focus from Philadelphia to what's now lower Manhattan, where Gen. George Washington had fortified defenses after chasing the British from Boston Harbor. On the very day independence was declared, July 2, British troops started landing at Staten Island. And they just kept coming. By mid-August, the force became the largest armada ever assembled in the 18th century — nearly 400 ships and 32,000 troops.
Our baby Republic was born, but would it survive its first months of life?
Washington chose Brooklyn for battle; he was routed, losing 4,000 men — many of whom wound up on the Redcoats' deadly prison ships. Only a provident fog allowed Washington to evacuate his remaining 9,000 men back across the East River. Think about that for a second: Without fog on the morning of Oct. 30, 1776, not far from where the Brooklyn Bridge crosses today, we might all be toasting the queen this weekend.
For the remainder of 1776, the Continental Army was on the run, losing forts, supplies, men and boys (many of our soldiers were 15 or younger). The lone defender of this audacious new nation counted fewer than 5,000 soldiers by November. Washington wrote that he was "wearied almost to death."
By the very end of 1776, Washington's luck started to change at Trenton, New Jersey. But Valley Forge was still a year away, and the French wouldn't join the war until 1778. It would take another five years to reach victory.
Lesson of history we might be forgetting? It was, with all due respect to the Founding Fathers, way harder than signing a document. But then, America has always been hard.
So, on July 4 (or July 2), raise a toast to George Washington and the rag-tag army that kept surviving to fight another day, allowing that sickly little baby to grow up into this glorious experiment in humanity we call the land of the free.