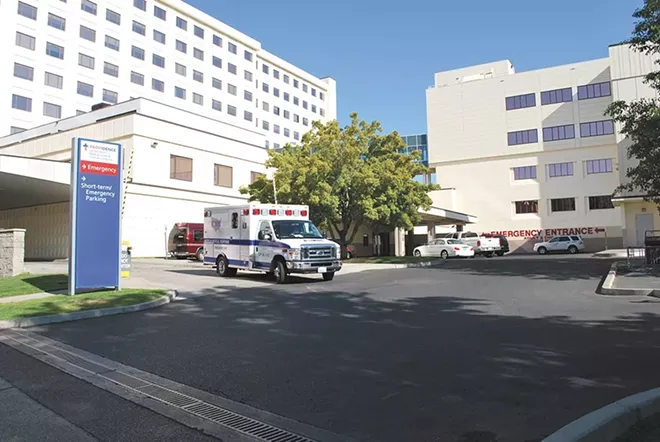 Last week, four people with the new coronavirus arrived at Providence Sacred Heart Medical Center for treatment. But health officials say that shouldn't worry you.
"The residents of Spokane County are safe," says Bob Lutz, Spokane County Health Officer.
More than 80,000 people globally have been infected by the virus that began spreading in China, and the death toll is nearly 2,700. There are 14 confirmed cases in the United States, according to the Centers for Disease Control and Prevention. The first U.S. patient was treated in Everett.
Providence Sacred Heart is one of 10 hospitals in the country with a specialized treatment center designed to treat highly infectious diseases like coronavirus. The treatment center is away from the general patient treatment area, and it has 10 airborne infection isolation rooms.
The four patients in Spokane had been aboard a cruise ship in Japan. They were flown to the Spokane International Airport from Sacramento. Lutz says the process of transferring patients is "well-practiced" and a "controlled situation."
Peg Currie, chief executive of Providence Sacred Heart, says the hospital was asked by the U.S. Department of Health and Human Services to care for the patients.
"We have one of the most advanced, highly specialized hospitals in the country. Individuals from our Spokane community and across the region come to us every day needing specialized care. It is what we do," she says in a statement.
As of Tuesday, the patients in Spokane were in satisfactory condition, according to the Spokane Regional Health District.
The virus spreads through the air by coughing and sneezing, personal contact, and touching a surface with the virus on it and then touching your face. As with any viral infection, health officials recommend washing hands, avoiding contact with sick people, covering your mouth when you cough or sneeze, and staying at home if you're feeling sick.