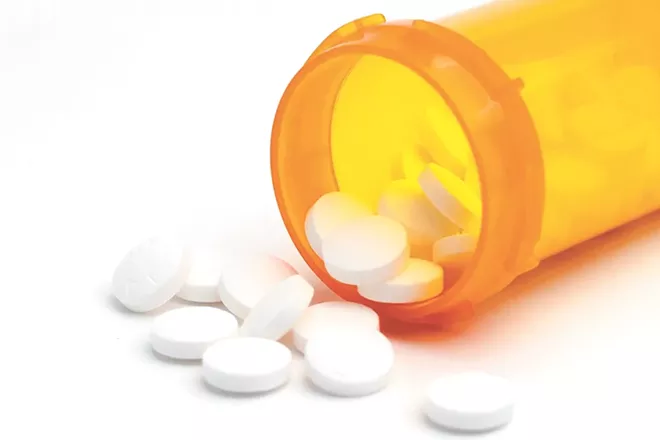 TAKING ON DRUG COMPANIES


Spokane County will pursue a lawsuit against
OPIOID
manufacturers and wholesalers, pointing to the negative effect widespread opioid addiction has had on Spokane County.
The Spokane Board of County Commissioners voted unanimously last week to work with other cities and counties in Washington to bring forward a lawsuit on behalf of the county.
"This effort is part of our commitment to build a Spokane County where citizens chose to live, build a career and grow a family," says Commissioner Josh Kerns. "We must hold those responsible for this crisis accountable."
He says Spokane County citizens shouldn't have to "foot the bill" for the effect opioids have on the community. According to county statistics, 64 people died of an opioid overdose in 2016. The death rate due to opioids was 8.8 deaths per 100,000 people from 2012-2016, one of the highest in the state.
The county cites Centers for Disease Control and Prevention statistics showing that opioid addiction increases costs for health care, treatment and criminal justice, while also impacting workforce productivity.
The county resolution to pursue the lawsuit says manufacturers misrepresented the effects of opioids, despite there being no long-term studies demonstrating opioids are effective treating chronic pain. The county will hire the firm Keller Rohrback to investigate potential claims against manufacturers and wholesalers.
"Drug manufacturers of opioids represented to physicians and the public that opioids were safe and effectively treated pain, with a low risk for addiction," says the resolution. "For many of those prescribed opioids, the consequences have been severe."