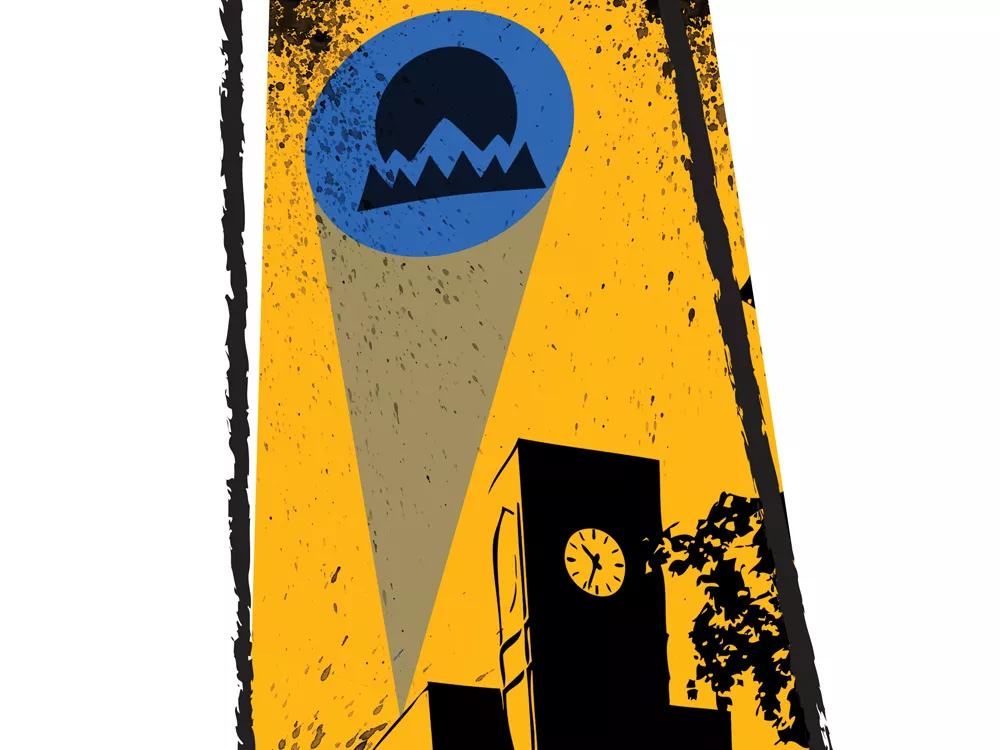 Deep in the vast expanse of an asphalt desert, there they sit — neatly-labeled gray buildings, scattered like fleas on an alley cat's belly. Spokane Falls Community College: a diamond of developing destiny in the cement and concrete rough.
NOT EVERYTHING IS AS IT SEEMS
There will be folks who talk smack, maintaining that community colleges are lesser-than. Fret not, newbie. Your little school packs a lot of punch, both in program diversity and substance. Students have the ability to take the kid-in-a-candy-shop educational approach, sampling a little of everything, all while basking in the delight of small class sizes, low tuition costs and professors who give a damn. Possibly two damns.
THE CREDIT TRAP
If you plan on transferring, check to see which credits will go with you to your university of choice. Then check again. And again. Because it would suck something fierce if you had to take all those math classes over again. (This is the voice of bitter, bitter experience speaking.)
IT'S TOO LATE … ALL HAS BEEN LOST
Plan ahead. Parking passes, textbooks and financial aid all need to be ordered in advance, or face the consequences. We're talking lines of a Disneyworld-on-the-Fourth-of-July length. Fear not, though, as all this can be remedied by going online. Yes, it's just that simple, and it will save you countless fits of rage.
MASTER YOUR DESTINY
College doesn't have to be like a job, where you clock in, work, then clock out. Take advantage of SFCC's packed event calendar and accessible faculty and array of programs. Those will be what make your time in school an actual experience, rather than just another thing to-do list checkmark. Hang out on campus. Every connection can support future opportunities. Build your power.
SUMMON ALLIES HERE
Guess what? Your Student Union Building has a bowling alley inside of it. Yeah. Plus billiards, table tennis, a café, and cafeteria.
POWER UP HERE
The Downriver Grill, less than two miles away from SFCC, is just the place to recover from a hard day of academic battle. If you're in need quick energy, though, Jitterz Java is just over a mile away.
FORTRESSES OF SOLITUDE
Embrace the cliché and seek refuge in the library. The whole building is saturated with natural light, and who doesn't love the calm company of books?
SECRET PARKING LOCATION
Those giant lots around the school, unless you want to risk getting caught nabbing a parking spot at the nearby church (shame!), are the only realistic way to go.