F
or 69-year-old Spokane resident Carole Dillon
, living through the global COVID-19 pandemic isn't just a daily question of keeping herself safe. She has to worry about the wellbeing of her son, who is an inmate at Kootenai County Jail in Coeur d'Alene, Idaho.
Her 40-year-old son, Gabriel Dillon, was booked last October for failing to report to work release — a violation of his probation stemming from several misdemeanor convictions, including theft and resisting an officer. He's struggled with homelessness, opioid addiction and traumatic stress disorder. And now he's being housed in a unit with three other inmates in the middle of a global pandemic, Carole says.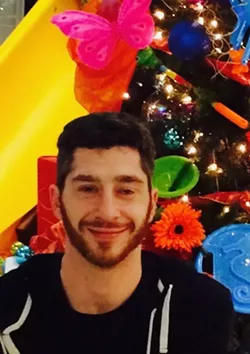 She's concerned that jail staff aren't taking enough steps to prevent the spread of COVID-19 in the facility, which typically houses between 300 and 400 inmates on any given day. On Thursday afternoon, the Panhandle Health District confirmed the first
known case of COVID-19 in Kootenai County and North Idaho
. And confirmed cases of COVID-19 among
inmates
and
staff
at jails and prisons around the country are starting to pop up.
"
You know that it's just a matter of time before all those people are going to be infected," Carole tells the Inlander. "They need to be releasing people that are low-level offenders so that they don't die in prison just because they committed a misdemeanor."

Prisons and jails, experts argue, are uniquely at-risk in pandemics due to close proximity of inmates to one another, poor hygiene and sanitization within facilities, and the increasing number of older inmates. Additionally, the number of inmates and staff cycling in and out of jail facilities raises the risk that viruses will get brought inside.

"The cyclic movement in and out of jails is important. There's a huge turnover rate in jails," Wanda Bertram, a spokeswoman for Prison Policy Initiative (a criminal justice reform think tank) recently told the Inlander. "People in prisons are innately vulnerable to a pandemic and spreading it."

Currently, the Kootenai County Jail is screening inmates at booking for COVID-19 symptoms (such as fever) and then giving those who are symptomatic a mask and quarantining them, according to Chris Wagar, a jail sergeant and spokesman at the Kootenai County Jail. People who show symptoms while in-custody will be quarantined in one of four negative airflow cells that can house two inmates each, he says.

But Carole says that the measures aren't sufficient, since people can be infected with COVID-19 and not show symptoms and theoretically get missed during the screening at booking. She called jail staff earlier this week to get answers, but wasn't satisfied with their protocols, citing the fact that the incubation period for COVID-19 is thought to last as long as 14 days in some cases.

"They say they've got a plan but this plan is crap. It's no plan at all," she says. "When they become symptomatic, at that point they could move them into the isolation cells. But by that time [other inmates] would have been exposed."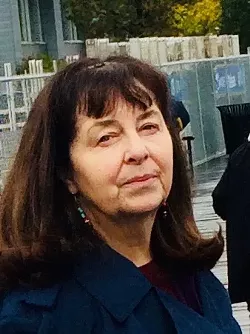 "So I said, 'That's not adequate. That will not do it. You need to be isolating them, the new offenders, when they come into the prison or into the jail'," Carole adds, referring to her recent conversation with a jail staffer. (She says that she also ended up calling the local health district, court staff, and the Governor's Office, looking to get satisfactory answers.) "Nothing is happening as far as we're concerned."

She also wants the jail to start releasing low-level offenders to clear space in the jail, similar to what the Spokane County Jail is doing in coordination with local courts.

"What I would want them to do is release the low-level offenders so that they can isolate [sick inmates], so they can have some sort of a system that is going be effective," Carole says. "These guys in these jails, if they're not violent they should be released. And they're just sitting ducks right now."

"If he was in Spokane, he wouldn't be in jail," she adds. "It's pretty draconian."


When asked if jail staff are considering working with the courts to try and release inmates to ease crowding in the facility, Wagar says: "I don't believe that that has come up yet."
Bertram of the Prison Policy Institute says that officials everywhere should be working to release low-level and elderly and chronically ill offenders from jail and slow the influx of new inmates.
"The more that counties can reduce the number of people going to jails, the more lives that can be saved," she says. "They should definitely be doing that."
Carole, who talks to her son on a regular basis by phone, says that he's also stressed about COVID-19.

"Oh yeah, he's real concerned about it," she says.