MUSICAL MEMORIAL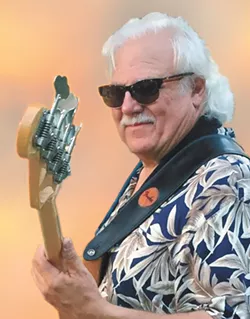 Anyone who has been following the Spokane music scene for long enough has likely danced to the music of Ken Martello, who was most notably a founding member of the popular local band Soul Proprietor. Martello died earlier this summer after a battle with cancer, and some of his musical cohorts are gathering on Friday, Sept. 20, at the House of Soul (25 E. Lincoln) to honor him. All proceeds from the event will go toward the Martello family.
"On the one hand, it's a tribute to a great human being and musician, and it's also a fundraiser for the family," says Gary Edighoffer, who played with Martello in Soul Proprietor. "He was just such a great guy. He'd give you the shirt off his back, to quote a cliche."
Martello first began Soul Proprietor 25 years ago, Edighoffer says, and their decade-plus initial run involved countless shows — including a gig as the house band for Ankeny's restaurant at the top of the old Ridpath — before they disbanded sometime around 2008. A couple years after that, Martello decided to reform Soul Proprietor, which is when Edighoffer joined as tenor sax player.
The band's nine-person lineup has stayed more or less the same since, though Martello was the only consistent member over the band's long history. Soul Proprietor was modeled on the sound of the legendary soul-funk act Tower of Power, and Martello's bass style was inspired by that group's bassist, Rocco Prestia.
It's fitting, then, that a tribute to Martello is going to be overloaded with music, including local blues-rock favorite Sammy Eubanks, former Rare Earth singer/drummer Peter Rivera's band Celebrate, the old-school R&B ensemble Nu Jack City and, of course, Soul Proprietor itself. The band will continue on, which is what Martello would have wanted, Edighoffer says.
"We wanted to do this before Ken passed as our tribute to him," Edighoffer says. "But I'm sure he'll be aware of it."
Doors open at 6 pm, when a silent auction will be held; prizes include a soprano sax and a Fender jazz bass donated by Hoffman Music (Edighoffer says Martello himself often played this very instrument). The musical lineup then kicks off at 7 pm and goes late into the evening. Tickets available at bpt.me/4327192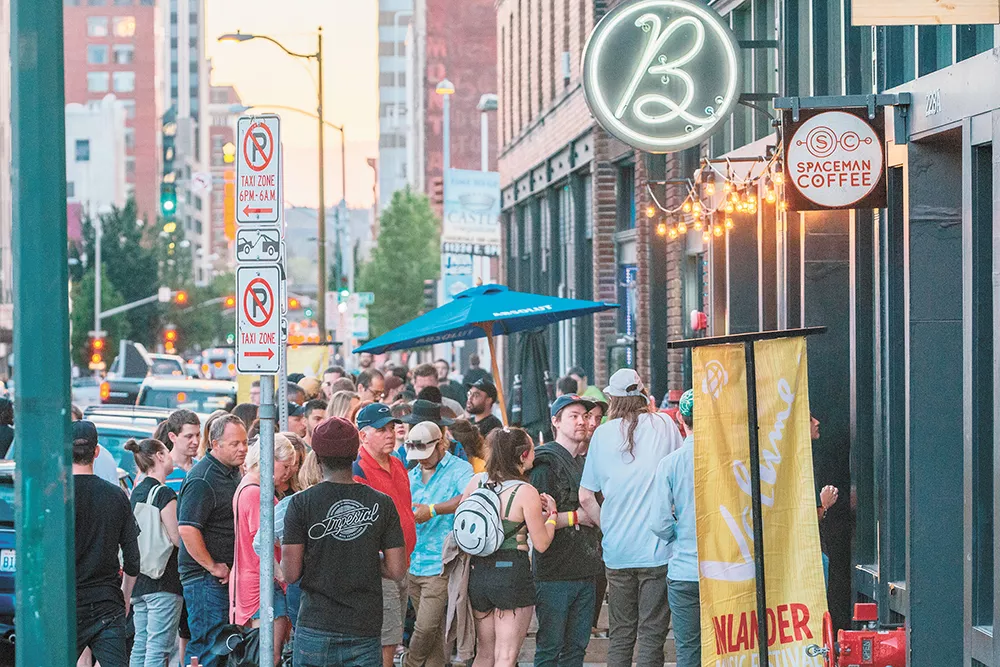 THE BARTLETT BIDS ADIEU
Unless you've been walking around with your fingers in your ears for the last week, then you've heard the downtown all-ages venue the Bartlett is shutting its doors in November.
"It's time for us to move on," co-owners Caleb and Karli Ingersoll wrote on Facebook. "As musicians, it's still one of our favorite places to play, and as music fans it's one of our favorite places to go to a show. If we're being completely honest, it's one of the best small venues that's ever existed. And we've been to a lot of venues around the country."
As for the Ingersolls' other venue, the relatively new Browne's Addition club Lucky You Lounge — it will "continue on as planned and get even more of our attention," Karli Ingersoll tells the Inlander.
The future of the Bartlett space itself is less certain, though whatever it becomes won't carry the Bartlett brand. "[Building owner] Dan Spalding is open to what could happen in the space," Ingersoll says via email. "[We] are open to selling the equipment and turning over the space to someone who might want to run something similar."
The Bartlett opened in late 2013 on the heels of several venue closures, and it helped fill a gap in the city's all-ages music scene. You still have plenty of chances to see a show there before the lights go out — they're booked pretty solid through October — and a farewell show is being planned for Nov. 8. We'll update you with details when we know more. ♦