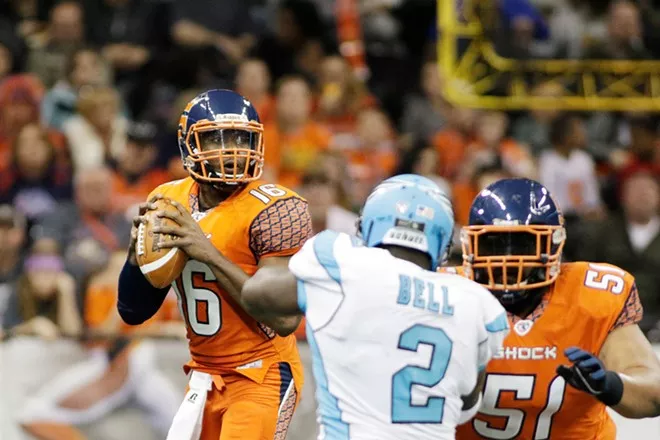 I
t's been a spell since Spokane indoor-football
fans had something to cheer about, but Friday changed all that.
NFL great Sam Adams dropped by the Spokane Arena to share the news that he will be one of the owners of the newest iteration of the
Spokane Shock
, and the team will kick off a new season in March.
"We couldn't be any more pleased to have the opportunity to reintroduce the Shock," Adams said at a press conference. "We have assembled a strong leadership team, are signing players and have been surprised and excited to see the enthusiasm the Spokane community has for the Shock."
Billy Back will be the new Shock's head coach and president of football operations after stops with a wide array of arena football teams.
The old version of the Shock won two AF2 championships and one world championship as part of the Arena Football 2 League (2006-09), Arena Football League (2010-15) and Indoor Football League (2016-17).
More information about the team and tickets to the upcoming season can be found at the team's website,
thespokaneshock.com
.