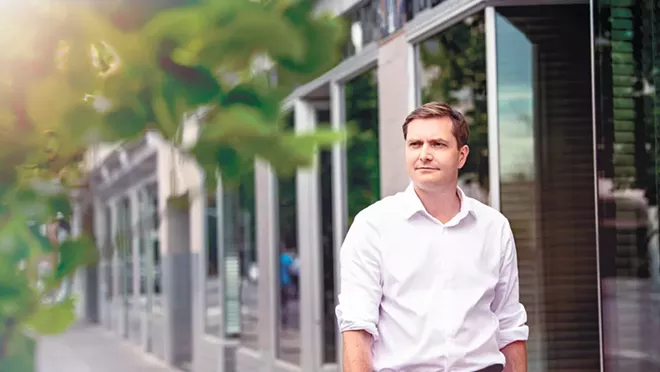 While the coronavirus might have put the kibosh on the
Spokane Symphony
's 2019-20 season for the time being, but it's full steam ahead for the organization that recently unveiled the lineup for its 75th season, planning for a September launch.
Among the highlights to look forward to are a holiday pops concert with The Sweeplings, featuring Spokane's own Cami Bradley, the return of former music director Eckart Preu for a guest conducting spot, and ace soloists like pianist Archie Chen and flutist Lorna McGhee swinging by the Lilac City.
It total, the first season created under the purview of new Music Director James Lowe will celebrate the symphony's history through 10 Masterworks concerts, six Pops concerts, a few Movies & Music events and more. The first show of the season will be Masterworks 1: The Resurrection on Sept. 19-20, a rescheduled program from May that will include works from Mozart and Mahler.
Among the Pops concerts are shows by Pink Martini on Feb. 6, 2021, an appearance by the Latin Jazz aces the Mambo Kings on Oct. 3, and
Bugs Bunny at the Symphony
, with the show accompanied by Looney Tunes cartoons on the Fox Theater screen above the musicians. And familiar annual events like the music of
Harry Potter
(Oct. 30-31) and
The Nutcracker
with the State Street Ballet (Dec. 3-6) are, of course, on the schedule as well.
The rescheduled Star Wars: A New Hope screening accompanied by the symphony will happen Sept. 12-13, while the new season will include Movies & Music productions of
The Princess Pride
(Feb. 27. 2021) and
Jurassic Park
(May 22, 2021).
You can find the entire season lineup and buy tickets
right here
.