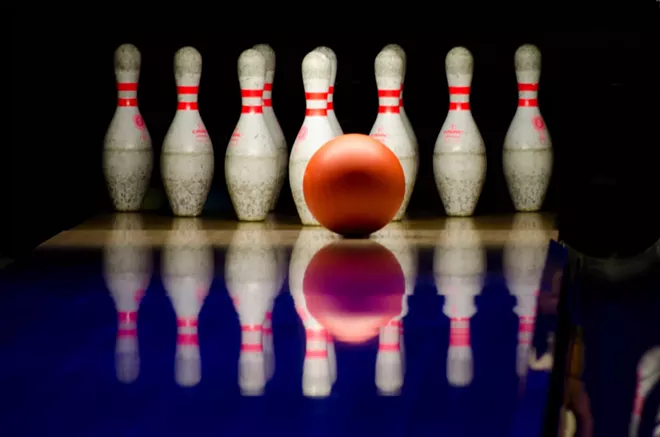 ON INLANDER.COM
NEWS:
In case you missed it, Rep. Cathy McMorris Rodgers says she takes Trump at his word.
Daniel Walters interviews the congresswoman after a town hall.

NATION:
North Korean leader Kim Jong Un is all about self-preservation, analysts have said. And he views U.S. military actions as an existential threat. Some military exercises have been suspended,
but not all. The New York Times has more.
IN OTHER NEWS
Finding middle ground
A
preliminary agreement between Spokane teachers and the Spokane Public Schools
has been reached after weeks of negotiations. Details are still forthcoming. Spokane teachers union President Katy Henry seemed positive about the deal so far.
The Spokesman-Review has more.


Strike for gold
Seattle teachers voted to strike over wage
increases,
unless a tentative deal can be made by Seattle Public Schools
by Sept. 5, the first day of school. (
Seattle Times
)
Birthday stabbing suspect
The man accused of killing a 3-year-old girl and stabbing others at her birthday party
will stand trial in January
. (
Idaho Statesman
)
ICE puts the freeze on Texas company
Immigration and Customs Enforcement raided a Texas manufacturing company
in Irving, Load Trail, in one of the biggest raids yet, arresting 160. It is unclear if the company owners will face any charges. (
Fort Worth Star-Telegram
)
Cop convicted
Ex-cop Roy Oliver was
convicted yesterday in the 2017 killing of Jordan Edwards, 15
, who was shot by a rifle while sitting in the passenger seat of a car. (Vox)