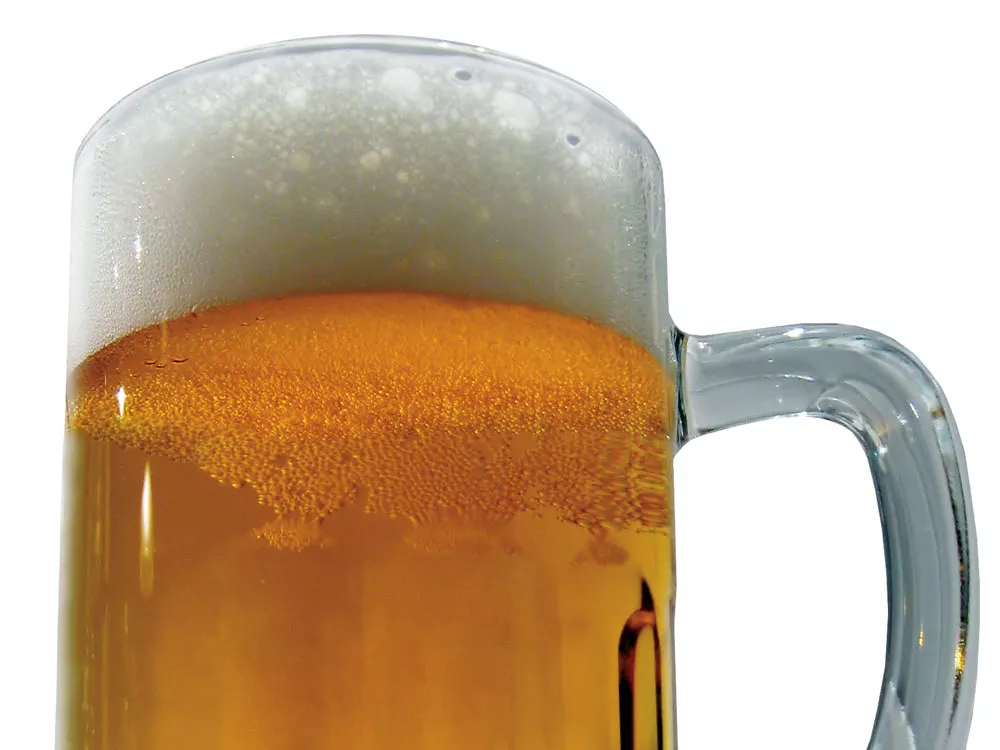 Americans — whatever our other prejudices — don't discriminate against opportunities to imbibe in merry company, be it steins of Hefeweizen on Oktoberfest, ice-cold bottles of Corona during Cinco de Mayo or foamy pints of Guinness on St. Patrick's Day.
"Not having to drive to Leavenworth or Odessa to celebrate Oktoberfest ... the initial feedback has been great," says Eric Radovich, executive director of the Washington Beer Commission. "The craft beer industry is on the rise, especially in the Pacific Northwest. It's a great opportunity to try some beers that you wouldn't otherwise get an opportunity to try." The weekend of Sept. 24 marks the first tasting event of locally sourced Washington microbrews east of the Cascades for the commission, which already produces four annual beer festivals in the greater Seattle area.
The Origins
The original 1810 Oktoberfest was held in Munich, Germany, to commemorate the marriage of Crown Prince Ludwig to Princess Therese, and has only been canceled for pesky things like cholera, Napoleon's attempt at world domination and the world wars.
How It Works
Riverfront Park will magically transform into a traditional German Biergarten, complete with polka music, white picket fences, twinkle lights, blue and white checkered table cloths and decorative hops garlands. There will also be traditional competitions, like potato peeling, eating contests and seeing who can hold up a heavy stein of beer the longest. A one-day admission for $20 gets you a commemorative tasting cup and six 5-ounce sample tastes; $50 gets the same for three days.
The Entertainment
If not for the beer, go for Happy Hans: The yodeling phenomenon from Seattle specializes in authentic German/Austrian music, with signature songs like "The Chicken Dance."
The Beer
Twenty Washington breweries are setting up shop for an epic Biergarten in the park.
"When I was a boy at the Oktoberfest in Germany, we didn't have a drinking age," says Bartholomew Traubeck, president of Alpine Brewing Company in Oroville, who's bringing Hefeweizen, Pilsner and a seasonal Oktoberfest.
Traubeck speaks with a heavy yet discernable accent, recalling a picture of himself at age 7 with a stein in his hand. "It was my dad's," he says. "But I was allowed to have a sip or two."
Head brewer Mike Cluley says Pike Brewing Company (in Seattle) is bringing their flagship beer, Kilt Lifter, which he describes as a smoky Scotch Ale that goes great with food; plus Auld Acquaintance, a spiced holiday ale infused with orange peel, nutmeg, coriander and cinnamon.
"It just screams 'fall harvest,'" he says. "We know there's been a hunger for really good beer out there. We're just excited that the commission decided to go forward with a big festival."
Also intriguing is C.I Shenanigan's Corsendonk Apple Wit, a carbonated champagnelike concoction that head brewer Chachi Rodriguez says is made with Belgian yeast, wheat barley and green apple purée.
The Night Owl pumpkin ale from Seattle's Elysian Brewing Company — crafted with 7 pounds of pumpkin per barrel and spiced with clove, ginger, cinnamon, nutmeg and allspice — sounds wicked tasty, as does
Elysian's Avatar Jasmine IPA.
"We're kind of the pumpkin pioneers in the Northwest," says Matt Thompson, Elysian's director of sales and marketing. "The pumpkin ale is absolutely fantastic."
The Food
Oktoberfest plates ($10) include bratwurst, sauerkraut, potato salad and Black Forest cake. Mike Peirone, owner and executive chef of Culinaria Catering, is toying with the idea of cooking different flavors of bratwurst in various types of beer, starting by caramelizing onions in a sauté pan, throwing in some sauerkraut, adding bratwurst and then letting the entire concoction stew in the brew.
"I'm hoping it's gonna turn out pretty dang good," he says. "I'm doing the best I can to stick with the whole 'Washington state-themed' products that are locally bought."
Salted and served with a variety of mustards, this is an Oktoberfest staple. In Munich, vendors called "brotfrauen" ("bread women") walk around with giant baskets selling big, fluffy "brezen" (pretzels, $3), traditionally served with several different kinds of dipping sauces. Peirone will be whipping up several flavors, including sweet, spicy and stone-ground.
How To Blend In
Radovich says people should absolutely dress up in dirndls and lederhosen. So guys, this is your excuse to be superbad and bare those hairy thighs.
Spokane Oktoberfest will get joyously tossed in Riverfront Park from Friday, Sept. 24 through Sunday, Sept 26. Hours: Fri, 4-8 pm; Sat, noon-8 pm; Sun, noon-6 pm. Cost: $20-$50. Visit: http://www.spokaneoktoberfest.com