HOOPFEST
It's the one weekend of the year when the downtown streets are free of cars and little can be heard beyond cheering and the bouncing of basketballs on pavement.
No, it's not shocking that Hoopfest is happening again this year on June 27 and 28, but you may be surprised to hear how much of it will be new. Hoopfest, of course, is the largest 3-on-3 basketball tournament in the world, with more than 7,000 teams, 3,000 volunteers and 250,000 spectators taking over 42 city blocks of Spokane with nothing but basketball, along with some shopping and food vendors.
This year, though, more than just team check-in will take place before any of the official games tip off. Executive Director Matt Santangelo hopes that Hoopfest enthusiasts will enjoy what they have planned for June 26. Practice-round courts will be set up from 11 am to 7 pm for players to get together for pickup games, shoot around or just get those pregame nerves out of their systems.
The first inaugural Hopfest at Hoopfest Beer Garden is set to take place on Post Street just north of Spokane Falls Boulevard, with eight local craft breweries participating, a DJ during the day and a live band at night.
"Beyond the thousands of people coming to Hoopfest again this year, a little group called ESPN has also elected to make the journey to Spokane," says Santangelo. ESPN will film in Spokane all weekend, broadcasting SportsCenter live from an intersection in the heart of Hoopfest from 7 to 10 am on June 28.
It's too late to register for a team if you're not already a part of one, but that shouldn't stop you from volunteering or enjoying all of the action from the sidelines.
"I just love seeing all of those games, with everyone giving it their all in the middle of the street," Santangelo says. "It's pretty magical."
SPOKANE TABLE TENNIS
If you thought table tennis wasn't a real sport, think again. Spokane Table Tennis Club meets Wednesdays from 6:30 to 9 pm at the Southside Senior & Community Center with a suggested $2 donation. Spokane Table Tennis meets Mondays and Wednesdays from 7 to 9 pm for club play at the Hub Sports Center. Stay updated on local competitions at spokanetabletennis.com.
BEGINNER TRIATHLONS
The word "triathlon" may sound intimidating, but there are quite a few beginner options to try before you tackle an Olympic distance course. Hayden Sprint Triathlon on July 11 consists of a half-mile swim, 12-mile bike ride and 3.1-mile run. The Valley Girl Sprint Triathlon on July 12 offers a .3-mile swim, 12-mile bike ride and 3-mile run only for women. The 21st Annual Kiwanis Mini Triathlon on Aug. 1 has a 1,200-foot swim, 10-mile bike ride and 3.4-mile run. The West Plains Wunderwoman Triathlon challenges women with both sprint and Olympic distance courses while raising awareness for women's osteoporosis. Visit the Inlander's online calendar for more information.
MARTIAL ARTS AT THE LIBRARY
Catch a glimpse of martial artists under Warhorse Karate Jiu Jitsu, a school that has been training students in Spokane and North Idaho since the early 1990s. They will be demonstrating their moves at Shadle Library on June 23 from 2 to 3 pm and 3:30 to 4:30 pm.
SPOKANE HORSESHOE PITCHERS ASSOCIATION
Look no further for a place to finally showcase your horseshoe skills beyond barbecues and graduation parties. Spokane Horseshoe Pitchers Association invites horseshoe players interested in learning more about the game to join them on Wednesdays from 6:15 to 8:15 pm at Franklin Park through Sept. 2. It costs $15 to join a team, but it's free to watch.
SYSA ROOKIE RUGBY
Rugby is probably a little too rugged for kids to play, which is exactly why the SYSA created a noncontact, flag Rookie Rugby summer league for boys and girls in grades 1-6, taking place July 6-23. Registration costs $65 and ends June 11. Visit sysa.com to learn more.
RODEO ROUNDUP
Nothing can take you back to the times of the Wild West quite like watching people roping calves from atop horses or jumping out of barrels dressed like clowns. Head to one of the many rodeos this summer, beginning with the Colville Panorama Rodeo at the Northeast Washington Fairgrounds, June 19-20. Cheney Rodeo takes place at the Cheney Bi-Mart Arena July 10-12, costing $7-$20 and Clayton Pro West Rodeo will be at the Clayton Fairgrounds July 24-25 from 7 to 10 pm; cost is $10 for adults and $5 for kids.
SPIKE & DIG VOLLEYBALL TOURNAMENT
Hoopfest isn't the only tournament that brings thousands of athletes to compete in Spokane. Join 300 teams and 2,500 players competing in one of the world's largest co-ed, outdoor 6-on-6 volleyball tournaments, Spike & Dig, taking place at the Dwight Merkel Sports Complex (Joe Albi Stadium) Aug. 1-2. The entry fee for adult teams of seven players is $220. Junior high and senior high teams of seven players can enter for $190, and there is a fee of $35 for each additional player. Open team registration ends July 22. All ages and skill levels are encouraged to participate, and cheering them on is a free alternative to playing. Register online at spikeanddig.com.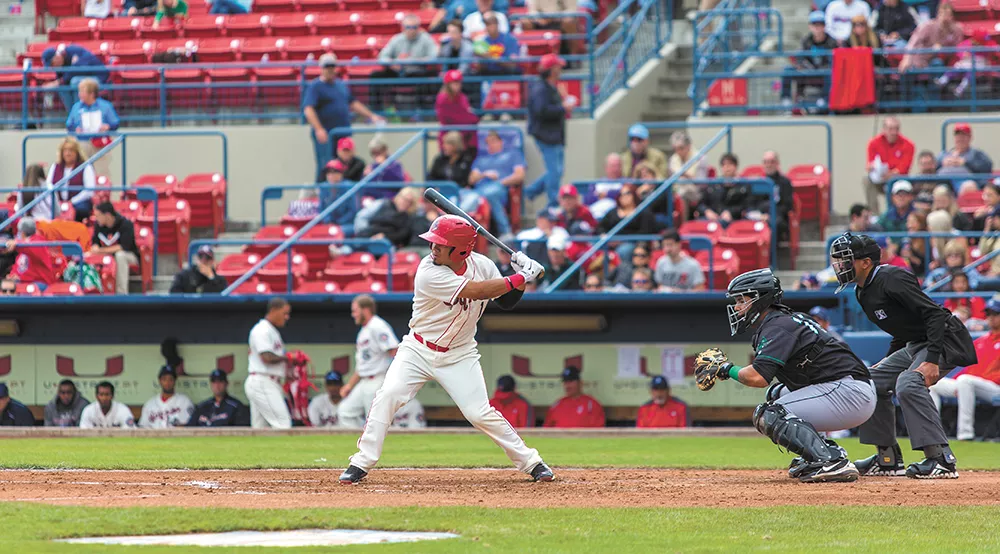 SPOKANE SHOCK AND SPOKANE INDIANS
For those who are more spectators than participants, Spokane has plenty of professional sporting events to attend this summer. If you're looking to escape the summer heat, the Spokane Shock still have four indoor football home games this season, against the Las Vegas Outlaws, San Jose Sabercats, Arizona Rattlers and Portland Thunder. If baseball's more your sport, the Spokane Indians play at least one home game almost every week of the summer. Visit spokaneshock.com and spokaneindiansbaseball.com to see their schedules and purchase tickets.
BACKYARD YOGA
This is going to sound a little crazy, but you can use your smartphone to unwind for the evening. Grab a friend or two, a beverage of your choosing, a yoga mat if you have one, and head to the backyard. If you haven't tried yoga before, or if you want a little bit of guided structure to your practice, there are a variety of different free apps you can download to your smartphone, such as Daily Yoga, that help walk you through different yoga poses with audio and written instructions. ♦