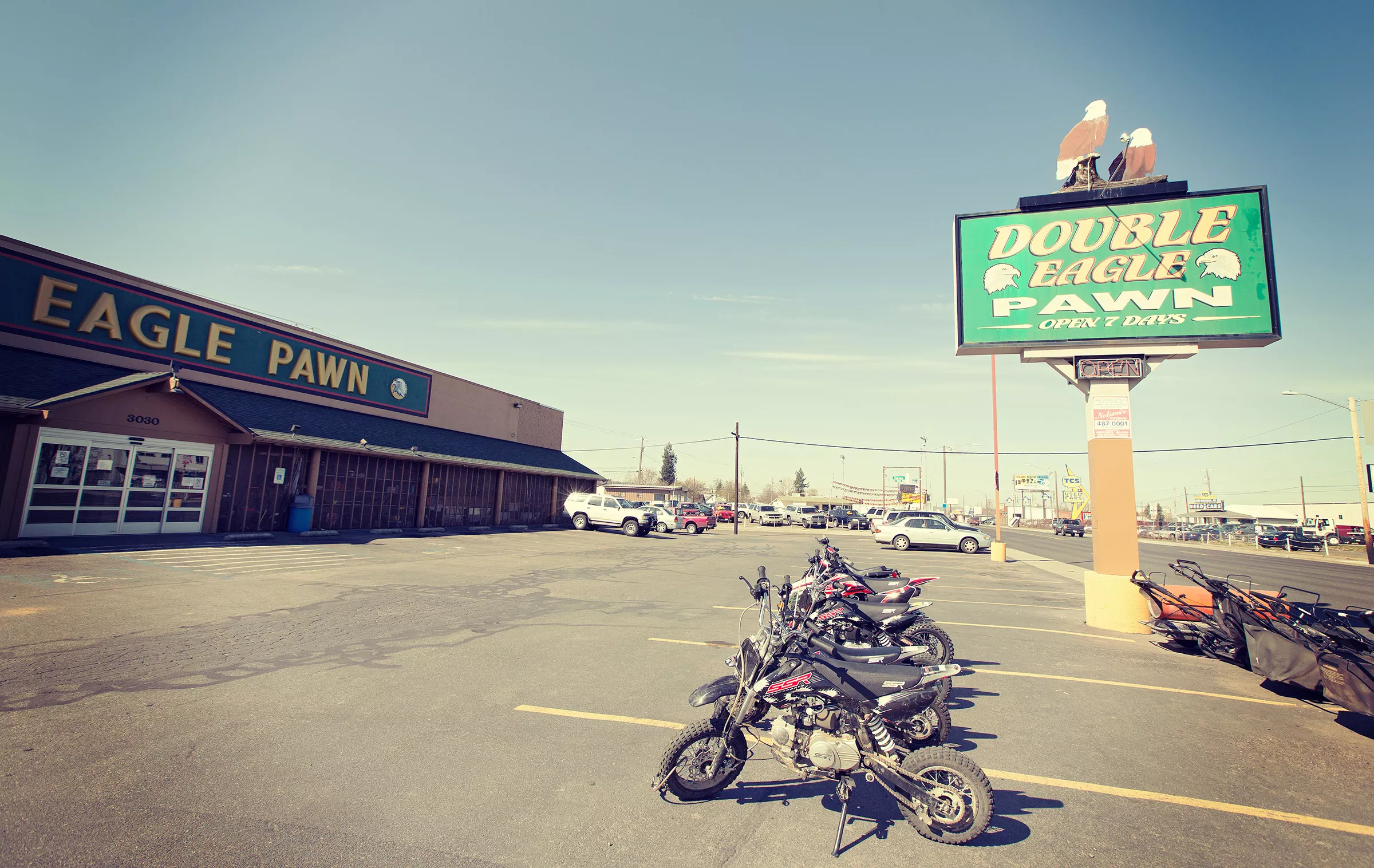 See the full version of this project here.
Look at it just right, and the whole story of Spokane is along Sprague Avenue.
The sun rises over the Liberty Lake Golf Course and sets over the Airway Heights Corrections Center. It spends the day suspended over the lavish Davenport Hotel and the bustling bus plaza, little houses and dark dive bars, strip malls and the Deja Vu. In the shadow of Interstate 90, Sprague connects us from east to west and divides our north and south. It's a place for lifers and the just-passing-throughs.
Like plenty in Spokane's history, Sprague's name was an attempt to lure the affection of others, a nod to a Northern Pacific executive who we hoped would run the railroad through town. Since then, Sprague has undergone a massive transformation from orchards and townships with booster names like "Opportunity" to an exhaust-belching thoroughfare to a serial killer's hunting grounds and the butt of our jokes. Yet all along, something more has been there: A crooked, imperfect spine holding the whole city in place, carrying our successes alongside our failures, our past next to our future.
For this project, a team of 10 Inlander reporters split Sprague's 17 miles, each assigned a different area to discover. Along the way, we walked both the dark corners and the bright spots, finding peaceful sleepers, acid trips, joy in an untamed field and rebirth at a wounded church. We listened and watched, taking note of the things you see on Sprague, the things you overhear and the things you just feel. This is a collection of what we found, a portrait of our city, a patchwork of weird.
— Heidi Groover, Project Editor
Continue the rest of this project at inlander.com/sprague.