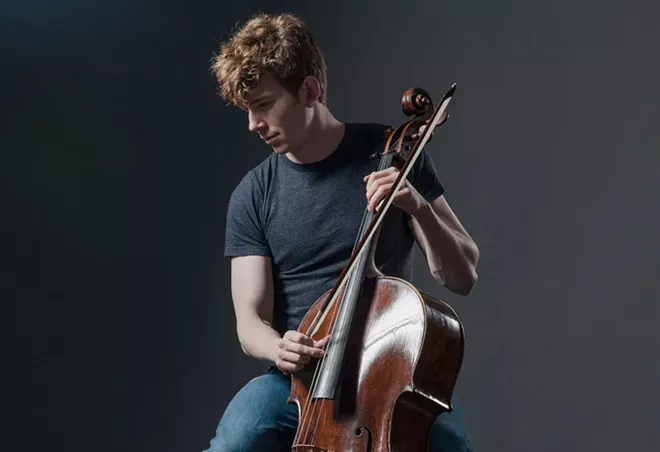 T
he Spokane Symphony announced a nice mix of crowd pleasers
, classics and new opportunities for classical music lovers with its season slate unveiled today.
Among the highlights that jump out are a pops concert dedicated to the music of everyone's favorite British spy, James Bond, a Christmas concert headlined by pop star Vanessa Williams, and no less than three "Movies and Music" concerts (
Star Wars: A New Hope
,
The Nightmare Before Christmas
and Pixar in Concert).
With the season announcement also came news that the concerts formerly known as part of the "Classics" series will now be called "Masterworks," and that the symphony is introducing a new Coffee & Classics series that will give symphony lovers the opportunity to go behind the scenes with Spokane's world-class musicians as they work on a weekend's program (and you enjoy coffee and pastries).
Among the visiting guest artists slated to appear are cellist Joshua Roman, guitarist Robert Belinic and trumpeter Allen Vizzutti, among others. And, of course, Harry Potter returns for Halloween and the Nutcracker and New Year's Eve traditions continue.
Season tickets and subscriptions to various Spokane Symphony series (10-concert Masterworks, 6-concert Pops, Take 5, Classical 5) go on sale today, as do mini-series tickets for the Chamber Soirees, Baroque Series, The M Show, Sunset Symphonies at Arbor Crest and Movies & Music.
Other important on-sale dates of note:
June 1: Last day for current season ticket holders to renew and keep the same seats.
July 1: Single tickets on sale for general public for Arbor Crest shows, Halloween shows, The Nutracker and New Year's Eve.
Aug. 15: Single tickets on sale to the general public for all shows.