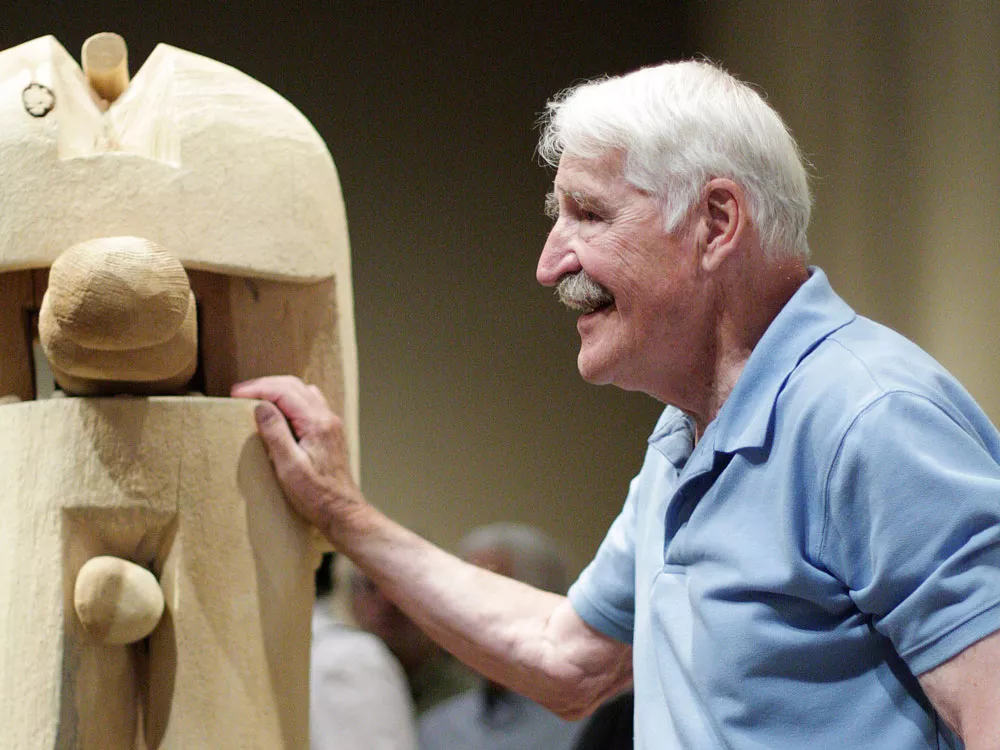 Last year, about 8,000 fourth-graders in Spokane and 2,500 in Coeur d'Alene took field trips to see the Spokane Symphony Orchestra. They heard Beethoven's Fifth Symphony, Pachelbel's Canon and a Harry Potter piece for winds. They learned the difference between a cello, a bass and a violin and watched demonstrations of each one.
This may have been the only music education some of these students would get.
"The most gratifying thing," violinist Jason Moody says, "is when you're working with students and they just won't get it and then they start to understand the music in a new way or play notes that they couldn't have before."
The symphony's education programs and others throughout the state that enhance basic arts education are funded substantially through the Washington State Arts Commission, and these funds are in jeopardy.
WSAC, originally slated to be dissolved as an independent agency in the governor's budget, dodged the bullet last week — for the moment, anyway.
In the current thinking, the commission would continue to exist but most likely as a mere shadow of what it has been. The governor's budget proposal cuts the arts commission's state funding from $1.26 million to $250,000. Factoring in the cutbacks from recent years, WSAC's budget would be 10 percent of what it was three years ago.
"We're cutting everything," explains Kathleen Drew, one of Gov. Chris Gregoire's policy advisors. "We need to cut everything and [WSAC] wasn't singled out, everyone is affected."
Aside from arts education, the state Arts Commission also gives out grants to arts organizations, and works to bring artworks to public spaces. They have worked with Harold Balazs and, recently, on a sculpture garden in Spokane's University District Kris Tucker, the commission's executive director, knows nothing is set in stone yet but fully expects deep cuts.
"We're not talking about tweaks," Tucker says.
"We have traditionally distributed most of our money through grants and we're unlikely to be able to do that much. We're going to have to change our approach to programs and services."
Tucker listed off a number of organizations locally that most likely won't get the same money next year: the Hispanic Festival, the Spokane Symphony Orchestra, Valleyfest, and arts education in Newport.
The symphony gets by far the largest allotment from WSAC. Last year the symphony's education programs received almost $17,000, down from $28,350 the year before, and the Symphony Society received almost $10,000.
Janet Napoles, manager of education programs, says that as schools lose funding, the symphony's education programs become even more important. Napoles says funding from WSAC is also important as a catalyst for more funding.
"If other organizations know you're being supported by WSAC, they might be more liable to go ahead and support."
Karen Mobley, arts director for the city of Spokane, says grants from WSAC are generally small but are one of the few sources for grants in Eastern Washington.
"About 80 percent of contributions are from individuals," Mobley explains, "and a lot comes from small amounts of money. So if you figure you're losing a $5,000 grant, you will need several hundred people to make up the difference."