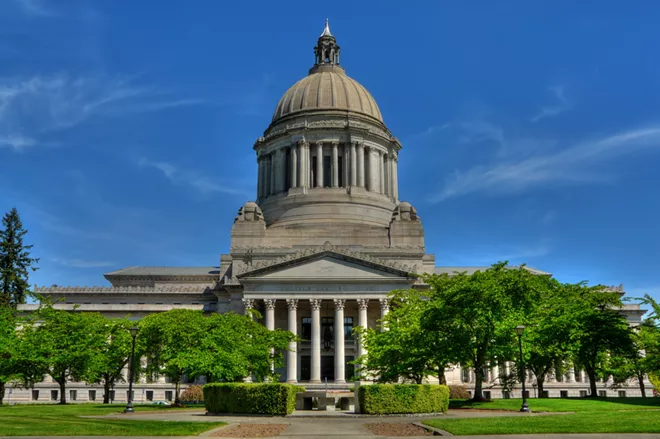 A
month ago
, Spokane Public Schools and a dozen other school districts in Eastern Washington signed onto a letter
opposing certain language
in a new set of student discipline rules proposed by the state Office of the Superintendent of Public Instruction (OSPI).
On Monday, OSPI announced that it adopted the rules anyway, opting against the changes requested by local school districts.
The
new rules
, according to OSPI, aim to decrease student suspensions and expulsions in school districts. They hadn't previously been updated since the 1970s.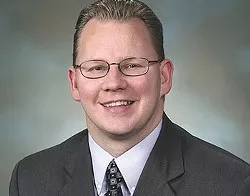 "Our students and schools are vastly different today," says state Superintendent of Public Instruction Chris Reykdal in a statement. "The new rules provide more clarity and they allow for student, family and community input in developing local discipline practices."
In a news release, OSPI points out that black and Hispanic students are suspended at disproportionate rates compared to white students. That's true in Spokane as well, according to statistics
released last week by the district
. In Spokane, black students made up 3.2 percent of enrollment, but 5.6 percent of suspensions or expulsions in 2017-18. White students, by contrast,
make up
two-thirds of the population but
make up
57 percent of suspensions or expulsions.
Overall, following a downward trend in the total number of suspensions or expulsions since 2014-15, Spokane saw a slight uptick in exclusionary discipline last school year.
Gwen Harris, director of options schools and program support for Spokane Public Schools, says spikes in disciplinary incidents roughly correlated with school shooting incidents — after the Freeman High School shooting, then the school shooting in Parkland, Florida. The district saw increased threats on social media following those tragedies, she says.
But she says the district remains concerned with disproportions in
exclusionary
discipline that see minority students and students receiving special education services kicked out of school more often.
"We won't be satisfied until we don't have any disproportionalities," Harris says.
The district continues to provide additional training to staff, including "culturally responsive" training that administrators received last year.
The state, too, hopes the new discipline rules will minimize the use of suspensions or expulsions. Among the major changes, the rules prohibit suspensions or expulsions for students who were absent or tardy and they limit long-term suspensions/expulsions for students in kindergarten through fourth grade.
But Spokane and other school districts have questioned other rules. Specifically, they take issue with a proposed rule that gives students the right to return to their "regular educational setting" as soon as possible following a suspension or expulsion. The rule aims to prevent students from being further punished by being in an alternative setting they don't want to be in. For instance, some students may be kicked out of their traditional school and then go to Eagle Peak School, which takes kids who display behavioral issues, or Spokane Virtual Learning. OSPI's rules mandate that students return back to the school they were suspended from when the suspension is over, but districts wanted to keep flexibility to keep kids in the alternative setting.
Districts also argued against what they described as an arbitrary rule preventing districts from long-term suspending or expelling kids in kindergarten through fourth grade.
Scott Seaman, executive director of the
association
of Washington School Principals, says in a news release he's happy OSPI engaged stakeholder groups in the rulemaking process.
"While not every group is going to agree on every single word on the final rules, we can all agree on the importance of reducing suspensions and keeping our kids in school, and hopefully, keep working together to make it the reality for all the students in our state," Seaman says.
The rules will be phased in during the next two school years.
Harris says the rules won't require major changes to the district's discipline policy, despite some of the district's objections to
certain
language. Spokane, she notes, has been implementing discipline reform for years.
"It doesn't look like anything that is unreasonable," Harris says.