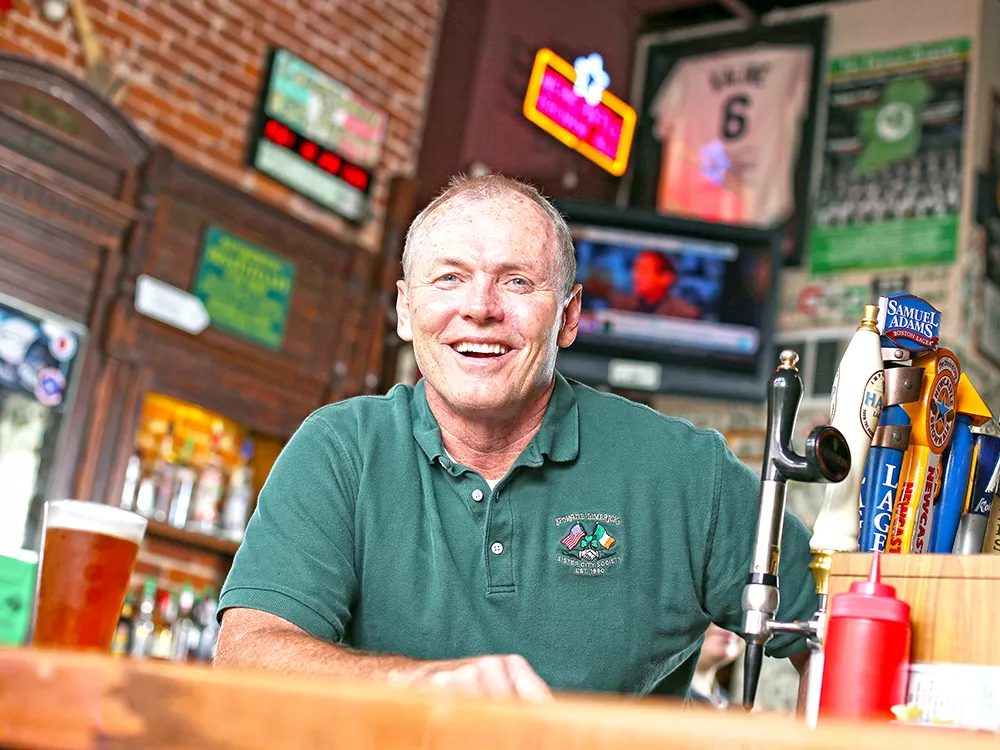 Spokane is sometimes criticized for being a little behind the latest trends, but the Lilac City's dining scene is a lot more progressive than most might think.
Long-time players in the local restaurant industry agree that Spokane stands out as a food hotspot for locals and visitors alike. Continued growth and diversification of the types of restaurants here in recent years also serve as promising indicators things have come a long way, but that there's still room to grow.
Longtime restaurant owner Tim O'Doherty, who's worked in the business for more than three decades now, says he believes a big factor that's helped Spokane's restaurant industry expand and flourish is the city's vibrant downtown core. O'Doherty opened downtown mainstay O'Doherty's Irish Grille at 525 W. Spokane Falls Blvd. more than 20 years ago and added a North Side location, at 10208 N. Division, in 2010.
"I think Spokane should be congratulated because we have done a good job of keeping a downtown core the city values," he says. "That's something that's remained consistent, and there are so many cities where the downtown core is a ghost town."
During the past several years — as both the national and local economy have struggled to revive — the Inland Northwest has welcomed some innovative food newcomers, but also continues to celebrate local restaurant industry stalwarts like The Davenport, Masselow's, Clinkerdagger and Churchill's, to name a few.
"The Spokane restaurant scene has evolved over the past 10 years to include a broader spectrum of culinary experiences," says Tami Kennedy, general manager with the Spokane branch of Bargreen Ellingson, a Tacoma-based food service equipment supplier. Kennedy is also on the board of the Washington Restaurant Association's Spokane Chapter.
"This increased diversity supports not only the local palate, but also creates a draw for the foodie tourist by the variety offered in the Spokane market," she says.
Over the last three years a total of 48 new dining establishments opened for business in Spokane County. During the same period, countywide annual restaurant sales increased by 7.6 percent, with total restaurant sales for the county's 815 restaurants reaching $617.7 million last year.
And while the number of new places to eat includes both chains and locally owned establishments, Spokane is still home to more independently owned restaurants than national chains, says Kennedy.
The area's restaurant and food industry is the Spokane metro area's third largest employer with an estimated 18,200 workers, according to U.S. Bureau of Labor Statistics data from May 2011.
Restaurant owners are increasingly forced, however, to use more of their budget for both rising labor and food costs, which means many restaurants are operating with fewer employees or have no choice but to increase menu prices — or both, according to information tracked by the Spokane WRA.
Because of Washington state's highest-in-the-nation minimum wage, restaurants in Spokane and across Washington are also seeing much lower profit margins than the national average of a 3.5 percent, says Donna Tikker with the Spokane WRA chapter's office.
Even with the more recent economic woes, Spokane's restaurant industry has chosen to band together, rather than let aggressive competition define the local marketplace, says Kennedy.
"There is a familial sense of support and belonging in our industry that encourages operators to reach out to one another for assistance, advice and even equipment to fulfill the needs of the marketplace," she says. "Non-existent is the aggressive competition found in most industries."