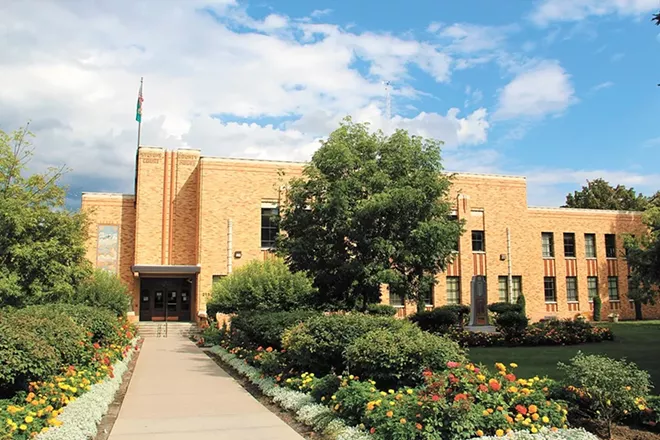 A former deputy prosecutor in Stevens County is accusing her old boss, Stevens County Prosecutor Tim Rasmussen, of giving preferential treatment to male employees and creating a sexually discriminatory work environment
Saundra Richartz began working for Rasmussen as a deputy prosecutor in 2012 and was fired in 2015.
During that time, she says in a claim filed in Stevens County, female employees were criticized and judged for their physical appearance and attire. Women who did not meet a certain perception of femininity were seen as "inexperienced," "useless" or a "bitch," the claim says.
Richartz declined to comment, but says in the claim that she learned of a conversation in which Rasmussen asked another coworker to "take Saundra shopping for some skirts."
The claim also alleges that Richartz was chastised for showing up late for work, while male employees were not. Further, Richartz alleges that Rasmussen took issue with her 10 percent ownership stake in a local distillery, while men talked openly about drinking in front of Rasmussen.
Richartz's attorney, Rod Stephens, says he's spoken with other women who've worked for Rasmussen and supported Richartz's claims, though he declined to identify them.
Rasmussen, in a written statement, says he fired Richartz in part because of her habitual tardiness, which caused other deputy prosecutors to repeatedly cover her duties in court.
"I would not be doing my job if I allowed an employee to refuse to come to work on time, refuse to follow county employee policies and sell liquor in the courthouse," Rasmussen writes. "There are 11 women ... who work in the prosecutor's office. Ask any of them how they are treated. They know the truth about the office and the environment they work in."