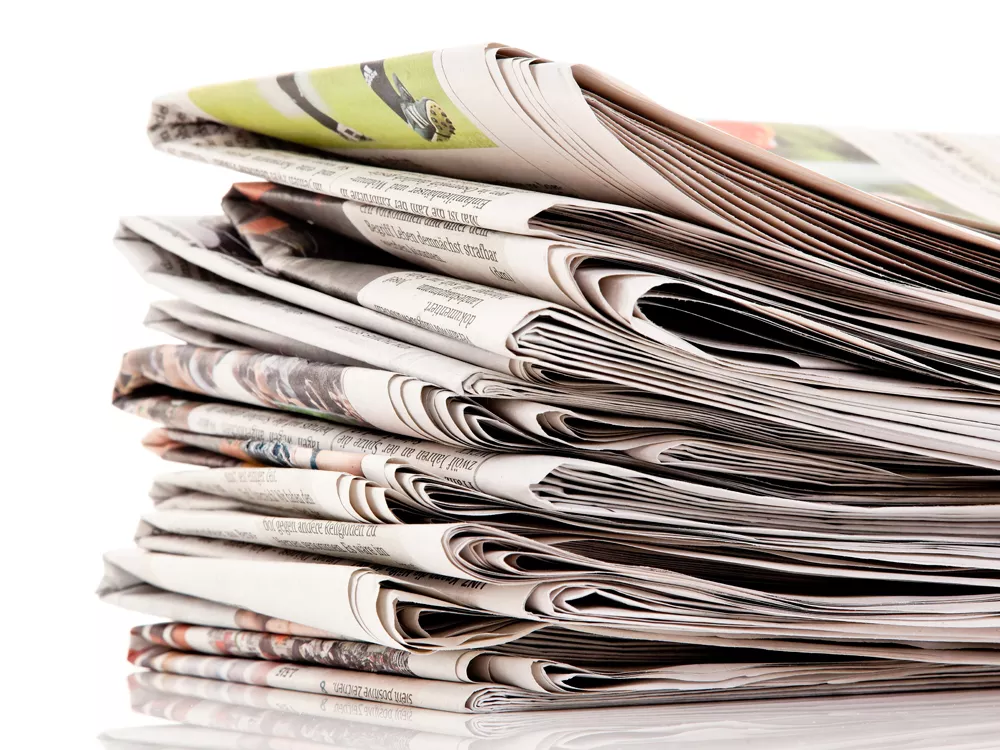 services.
Daily to Semi-Weekly?
The American daily newspaper took one step closer to the grave last month when the New Orleans Times-Picayune announced that it, along with three other papers in the Southeast, would start publishing three days a week.
So, what about the Spokesman-Review, where circulation has been steadily declining?
"There is absolutely no discussion at all of changing our delivery cycle," says Dan Johnson, director of sales and marketing for the Spokesman. "Can I say that will never happen? I don't know. Right now, there are no plans."
However, publisher Stacey Cowles predicted in a September Huffington Post article that the paper wouldn't be a daily for much longer, eventually only printing three times a week.
Meanwhile, the paper is rolling out new subscription plans that take effect in July. The cheapest option includes only digital access to the paper and its website, while getting the printed daily paper will cost $192 a year.
"The plan we have is to do everything we can to deliver a seven-day cycle," Johnson says. (Chris Stein)

In The Know
The Spokane Police Department has been informed about a federal civil rights ruling that found discrimination in a case where law enforcement used the U.S. Border Patrol for translation assistance.
"Within an hour of the decision coming out, it was in the hands of the police chief and senior command folks" at the department, according to Spokane City Attorney Nancy Isserlis.
The decision doesn't specifically related to the city, and Isserlis couldn't say if the police department — which has sometimes used Border Patrol agents for translation help — has taken any action from the ruling.
The civil rights office of the U.S. Department of Agriculture ruled last week that the U.S. Forest Service discriminated against a Hispanic couple by calling the U.S. Border Patrol for "translation assistance."
The incident occurred last May on the Olympic Peninsula when a Forest Service officer and a Border Patrol agent converged on the couple. When the Border Patrol agent arrived, the couple, unnamed in the proceedings, fled their car. The man died trying to cross a river. The woman, who filed the complaint, was detained and later released. (Joe O'Sullivan)

Experimental Technology
In the fall of 2013, Idaho will finally officially launch the Laptop-For-Every-Student phase of its controversial "Students Come First" program. But in the first year, only one-third of the students will actually receive laptops.
In North Idaho, the Lakeside and Coeur d'Alene school districts, and Coeur d'Alene Charter students, will be among that first third.
Melissa McGrath, spokeswoman for the Idaho Department of Education, explains that districts already proficient with using technology and offering online classes were the most likely to get the chance to use the laptops first.
"Every school will decide how to use those devices," McGrath says. "For instance, some school districts may decide to allow the students to take the devices home, others may not. It's really going to depend."
Meanwhile, opposition to aspects of Idaho's reform continues, especially with regard to reforms curtailing the power of teachers unions. About half the teachers at a recent Coeur d'Alene school board meeting wore black to show support for the Coeur d'Alene Education Association. (Daniel Walters)