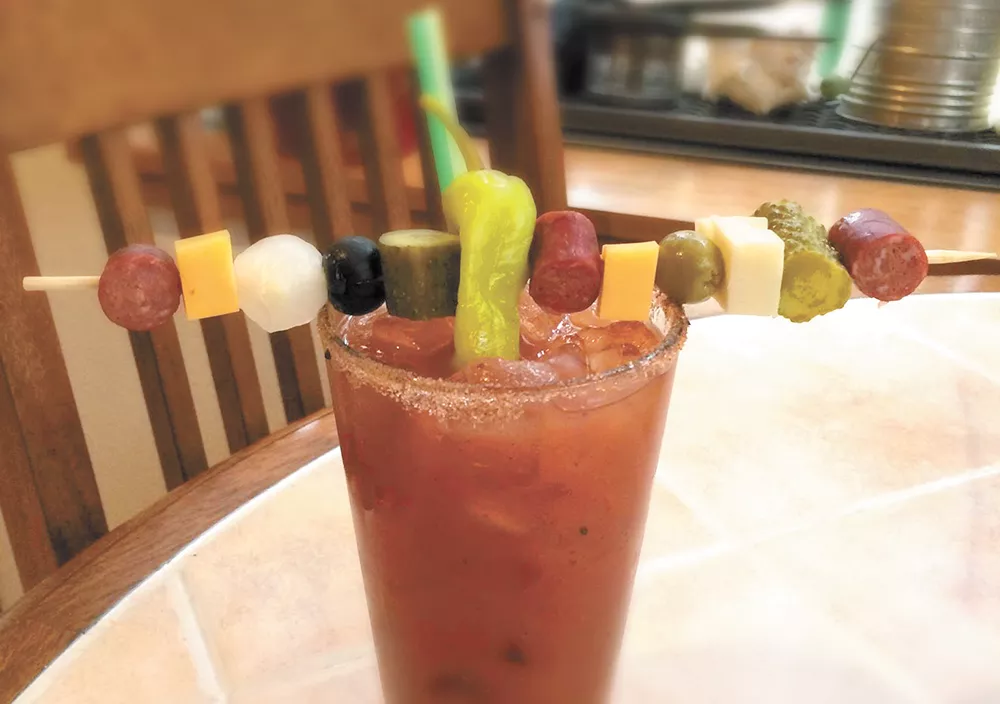 On Valentine's Day, Studio K Bar & Grill moved from one South Hill strip mall to another and was renamed Studio K Bar on Regal. Serving stiff drinks and drafts to patrons for half a century, the bar mostly has been known as a karaoke hot spot. None of that has changed at the new location, with a karaoke station set up in the back of the narrow, high-ceilinged bar.
After learning that the lease wasn't going to be renewed at her East 29th Avenue property, owner Susie VanderGaag went looking to rebuild her business elsewhere. Settling on the current space, she says it's been renovated to feel like a big city bar, complete with an antique Brunswick-style bar. Add vintage signs and artifacts from the old Studio K and downtown's Midway Tavern, which her parents owned for 27 years, and the place feels fresh yet lived-in.
Regulars from the original Studio K have followed, while new patrons have discovered the gem as well, VanderGaag says. That's likely because of the relaxed atmosphere, access to the Round Table Pizza menu next door, pool tables and of course, karaoke.
"This is a big thing. Most bars aren't around for 52 years," she says. "And this one will be around for a while."