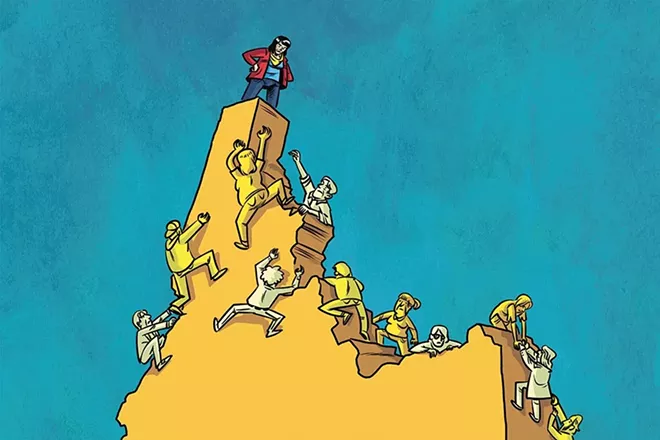 Idaho is the fastest-growing state in the country, and Idahoans are worried about it, a new statewide survey conducted by Boise State University shows.
Last week, the Inlander's cover story looked at the population growth in North Idaho, the people shaping it, and how some citizens fear the consequences. The Idaho Public Policy Survey released by BSU this week confirms that attitude: Respondents cited growth as the most important issue facing Idaho, and 57 percent said that Idaho is growing too fast.
Most Republicans surveyed, 63 percent, viewed the growth as too fast, while only 46 percent of Democrats agreed.
The survey was conducted in December 2019 and included 1,000 adults living in the state. It's meant to represent the population of the state geographically and demographically.
New Idahoans were also asked where they moved from. Unsurprisingly, the most common answer was California (26 percent) followed by Washington (14 percent), Utah, Oregon and Nevada. It also didn't come as much of a surprise that the political affiliation of those Californians was usually Republican — 65 percent identified as Republicans, with only 22 percent saying they were Democrats.
Besides growth, the survey found education to be the second most important issue facing the state. And people in Idaho don't seem to be satisfied with the schools. Nearly 65 percent said that the quality of K-12 schools was either "fair" or "poor," while less than 30 percent said schools were "excellent" or "good."