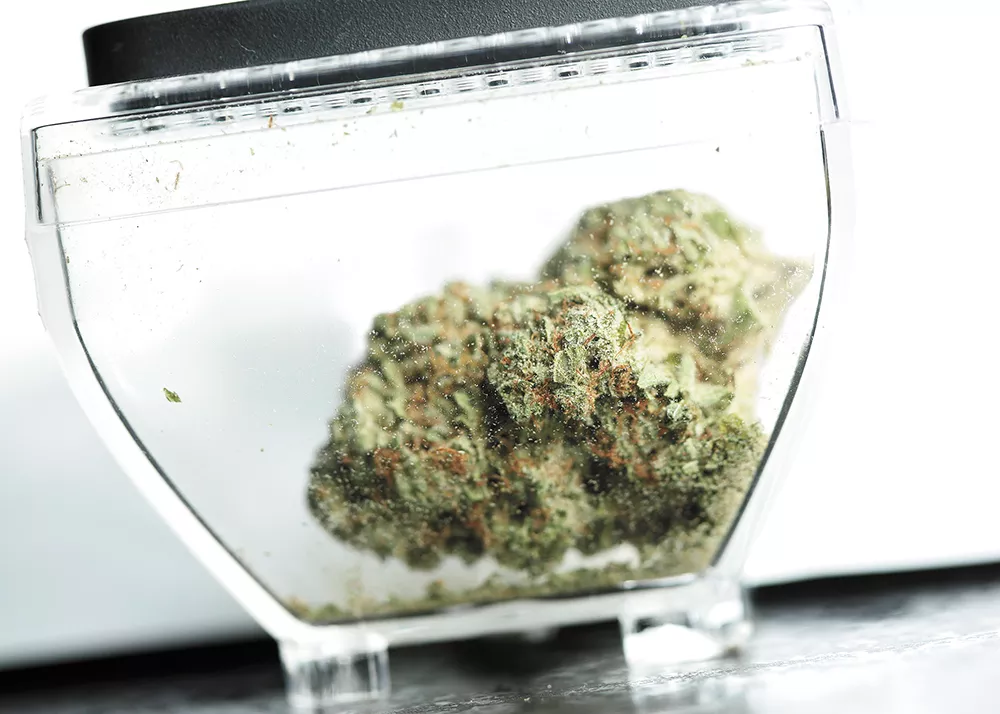 Legal marijuana in Washington and Colorado hasn't led to spikes in violent crime and property crime, according to a new study from Washington State University researchers.
In 2012, voters in both Washington and Colorado approved measures that legalized the sale, possession and consumption of recreational marijuana for adults 21 and over — the first states in the nation to do so. At the time, some critics of legalization argued that the measures would increase crime, while proponents countered that crimes associated with the illicit marijuana market would decrease.
The study, which was published in the academic journal Justice Quarterly, analyzed monthly crime rates compiled in the FBI's Uniform Crime Reports from 1999 to 2016. The researchers compared data from Washington and Colorado to 21 states where recreational and medical marijuana is still illegal.
In short, the researchers found that legalizing marijuana had "no statistically significant long-term effects" on serious violent crime and property crime rates. And while property crime in both states — and aggravated assaults in Washington — spiked following legalization in 2012, those increases do not reflect "permanent shifts" in crime trends. In fact, burglary rates in Washington have since declined.
"Our results from Colorado and Washington suggest that legalization has not had major detrimental effects on public safety," the study reads.
However, Dale Willits, an assistant professor of criminal justice and criminology at Washington State University and a co-author of the report, tells the Inlander that their findings don't necessarily indicate a long-term decrease in crime, either.
"I would be hesitant to honestly say that any of our results show that legalization reduced crime or increased crime," he says. "At best, they say that legalization of cannabis is not fulfilling the claims of either the proponents or opponents of legalization."
He adds that the researchers only looked at certain types of violent crimes, like rape, homicide, and robbery. Lower level offenses were not examined.
Additionally, Willits says that law enforcement officials contacted by the researchers working on the study reported trends similar to what their analysis found.
"Law enforcement told us to expect this, that they weren't seeing an uptick in crime," he says. "But they were seeing issues with DUIs, youth access. A lot of them made claims about the persistence of the black market."