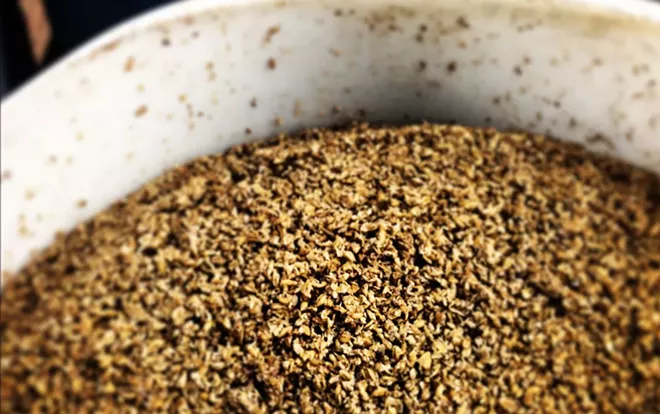 Even the most casual observer of the Inland Northwest's craft brewing scene knows that the folks behind our tasty local beers don't limit their work to their respective brew houses. They're active members of the community who help promote local artists and chefs, political causes and worthy nonprofits.
How often have you heard about No-Li raising money for a family who has suffered a tragedy, or Iron Goat donating funds to service workers whose restaurant is closed as a result of a fire? It seems that almost every week, there's another worthy event where you can enjoy a good beer while doing some good at the same time.
River City Brewing has spent much of March promoting this year's Riverkeeper IPA fundraiser and awareness campaign for Spokane Riverkeeper, the organization working to defend our favorite waterway from polluters (visit RiverkeeperIPA.com for more info). Between rallying local restaurants to be part of this year's Riverkeeper Riverwalk, hosting a pub crawl to those spots over this past weekend, and organizing a river cleanup that drew 50 volunteers who picked up more than 1,000 pounds of trash, you might think the brewery would want to take a pause before their next charity push.
Nope. River City is jumping right into another project, a collaboration with the Lantern Taphouse on a beer they're calling Sparky Red. They'll launch the brew — a fundraiser for Spark Central — with a party at the Lantern this Thursday night, March 30, starting at 5 pm and featuring tunes from Milonga starting at 8. The beer will be on tap at both River City and the Lantern Taphouse into April as long as the kegs keep pouring.
"Most of the time when you do a collaboration beer, you do it with another brewery," says River City owner Gage Stromberg. "But we consider this a collaboration beer. Mike and Melinda [Dolmage, the Lantern's owners] are obviously serious beer people."
The Sparky Red is a hoppy red ale, the result of much discussion (and quite a bit of tasting) between people from both River City and the Lantern to determine things like color, clarity, aroma, bitterness — the typical details that beer geeks must consider before creating a new recipe.
Stromberg notes that while River City has often done benefits for outdoorsy nonprofits and recreation groups, the chance to help a youth-oriented entity like Spark is particularly exciting. "Kids are part of the craft-beer world," he says, noting the number of young parents among the brewing community. In fact, the Dolmages welcomed a baby themselves this past fall.
"We came up with the idea of doing Spark because obviously it's kid-focused," Stromberg says. "Their programs are available to kids regardless of their economic status, and it seems very volunteer-oriented. We want to support that."
While it's hard to say how much money Sparky Red might raise from local beer lovers, the attention the beer could generate for those unfamiliar with Spark's programs is something that could resonate. Stromberg calls it the "pebble-in-the-pond effect," and notes that a lot more people know about the Spokane Riverkeeper program since River City started making its benefit IPA five or six years ago.
Who knows — maybe a year from now we'll all be doing a Sparky Red crawl through Spark Central's Kendall Yards/West Central neighborhood. ♦
Have a Pint for Spark Central • Thu, March 30 from 5-10 pm • The Lantern Taphouse • 1004 S. Perry • lanterntaphouse.com • 315-9531