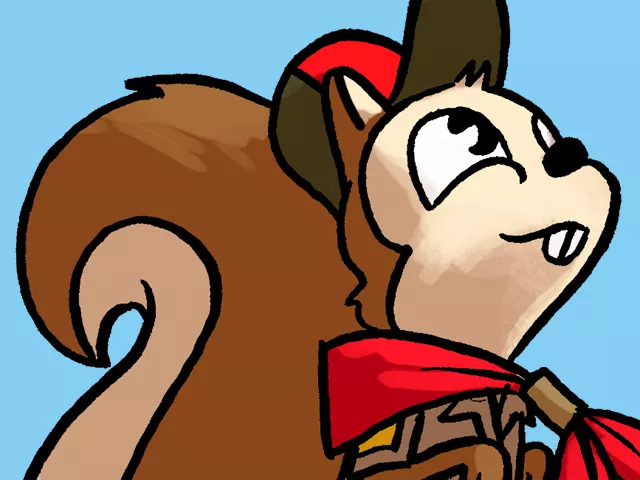 SPORTS
Roping Good Times
There are certain things a rodeo rider has become accustomed to: the sound of the crowd, the feel of the saddle, the taste of dust, the smell of manure. Across the second weekend of July, the CHENEY RODEO, in all its rootin'-tootin' glory, will come to the West Plains area. That's three full days of bull-riding, calf-roping, parading, pony-riding, and country-music dancing. Cowboys and cowgirls come from far and wide to compete for upwards of $40,000. Tickets: $12; $16 at the door. Visit www.cheneyrodeo.com, y'all.

OUTDOORS
Dust Off the Bike
Summer is that time when you pull out the Huffy out from the maw of the garage and promise that you and your wife will go on at least one grand bike ride. But by now, after 13 summers, you're running out of new trails. Yet with a full 7.6 miles of the FISH LAKE TRAIL near Cheney now paved, you can finally wave goodbye to Riverside State Park. Just find the Fish Lake trailhead at Government Way and Milton Street. Go here for more.
MUSIC
Blue Waters Bluegrass Festival
It's not just who's playing the bluegrass music that's important. It's the location. Bluegrass is about energy, yes, but it's also about atmosphere. Waterfront Park at MEDICAL LAKE is the perfect location. Surrounded by pine trees, right next to the lake, it's perfect for all that banjo twanging to carry across the water. The festival kicks off on the second weekend of August and features such bluegrass staples as the Dan Tyminski Band, Martha Scanlan and the Growling Old Men. Three-day passes cost $35, and proceeds go to several Medical Lake-based charities. Visit bluewatersbluegrass.org.
---
SPORTS
The Freedom of Falling
Susan Thiss, 70, is afraid of heights. "If I get on a stepstool, my toes become prehensile," Thiss says. They curl up, paralyzed.
So why, you may ask, was she staring out of a cargo hold 15,000 feet above Ritzville, above the fields and plains? And why, for goodness sakes, would she take a step out from the safety of the plane, and plunge down, down, down toward the ground below?
"I have no idea," Thiss says. "If I sounded speechless, I still am."
It was just an unexplained itch that began near her 70th birthday. Maybe it runs in her blood, she speculates. When she arrived at WEST PLAINS SKYDIVING, she came with an entourage. And she had an outfit. She and eight friends designed a flight costume. They decked her out in flight boots and an old aviator helmet with mercury wings painted on the side.
Rex Menke, who runs West Plains Skydiving, has been skydiving since 1984. He met his wife skydiving. His kids skydive. And at West Plains Skydiving, they do 600 tandem skydives a year.
Up in the air, back in the plane, the dark clouds and wind made it seem like they might have to cancel the jump altogether. But at that moment, the clouds parted. The wind stopped. Thiss and the tandem instructor stepped out of the plane.
She fell. She concentrated on breathing normally, just as her instructor told her. Inhale… exhale… Her cheeks were flapping as the air rushed past. She fell for 7,000 feet — more than a mile. And then the tandem instructor pulled the cord. The parachute opened.
Suddenly: Quiet. Calm. As she floated nearly 10,000 feet in the air, an incredible sense of peace that defied description washed over her.
And that was the weird thing. She was never scared during the whole experience — her family was a bit worried for her, but she never was. She was giggling, but not out of nervousness.
"There hasn't been anyone I have talked to who hasn't thought I was crazy," Thiss says. "Even my 8-year-old grandson said he might try it now… It is so exquisite."
And now, perhaps, that stepladder won't seem so intimidating.
---
SPORTS
Volleyball
There's nothing quite as summer-y as a pickup game of beach volleyball. Especially when a friendly game turns completely and utterly ruthless. But for those who like to see a volleyball game with a bit more skill than your average beach side pickup bumpfest, NORTHERN QUEST CASINO has you covered. At the Northern Quest casino, on June 23 at 4 pm, women's doubles volleyball teams from Florida, Illinois, California and Minnesota will appear, ready to spike their way to victory. Each member of the winning team gets a $5,000 prize, so you know they want it. Admission is free. Visit northernquest.com.
MUSIC
Power of Love
When I think of the '80s, I don't think about hair metal or Spandex pants. Not at first. When I recall the decade of my youth, HUEY LEWIS AND THE NEWS' "Power of Love" serenades me as I stroll in unflattering acid wash pants and a Swatch watch down memory lane. And only then is my mind free enough to consider hair metal and Spandex. Listen to your copies of Sports and Fore! (on cassette, of course) all summer to prep for Huey Lewis on Aug. 22 at Northern Quest Casino.

Summer Guide 2010
SORT BY CITY Spokane • Spokane Valley/Liberty Lake • Coeur d'Alene/Post Falls • Sandpoint • Pullman/Moscow • West Plains • The Hinterlands

SORT BY CATEGORY Festivals • Food/Drink • Kids • Music • Outdoors • Sports • Theater • Water • Etc.

READ THE E-VERSION
Stories
•
Calendar listings