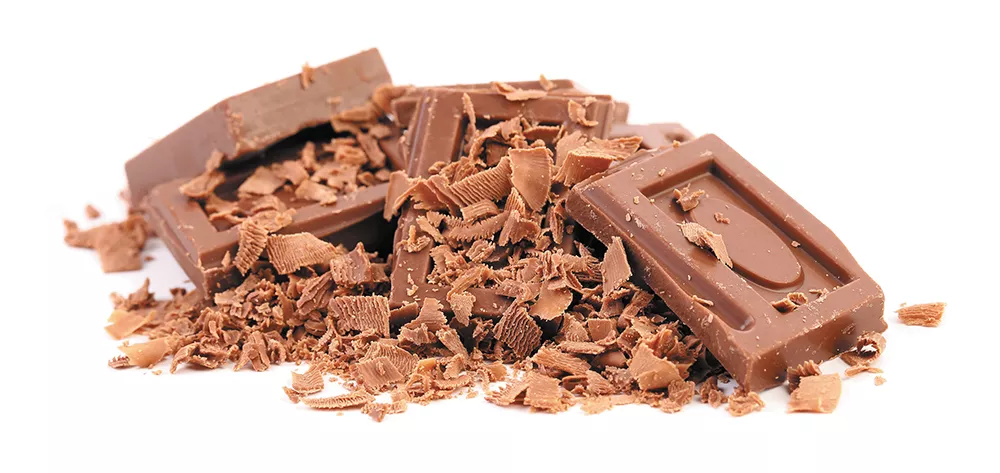 ATTRIBUTES: Chocolate really does grow on trees. Cocoa trees produce pods that are harvested twice a year. It takes a full year's production from one tree to yield about a pound of chocolate. Chocolate gets its health benefits from a type of antioxidant called flavanols that in plants help repair damage and provide protection from environmental toxins.
SUPER POWERS: The list is growing. Research shows those who indulge in chocolate more than once a week enjoy a lower risk of heart disease and stroke than those who eat it less frequently. The action of chocolate's antioxidants may help protect arteries from plaque formation, lower blood pressure and improve blood flow to the brain and heart. Chocolate has also been shown to reduce levels of stress hormones.
WEAKNESSES: Chocolate can be loaded with calories, and depending on the type, unhealthy fat.
HOW TO USE IT: Choose chocolate in its most unprocessed form. Dark chocolate generally has the most flavanols, or you may choose cocoa powder that is not Dutch-processed. To harness the power of flavanols, experts suggest enjoying approximately one-ounce portions of dark chocolate several times a week.