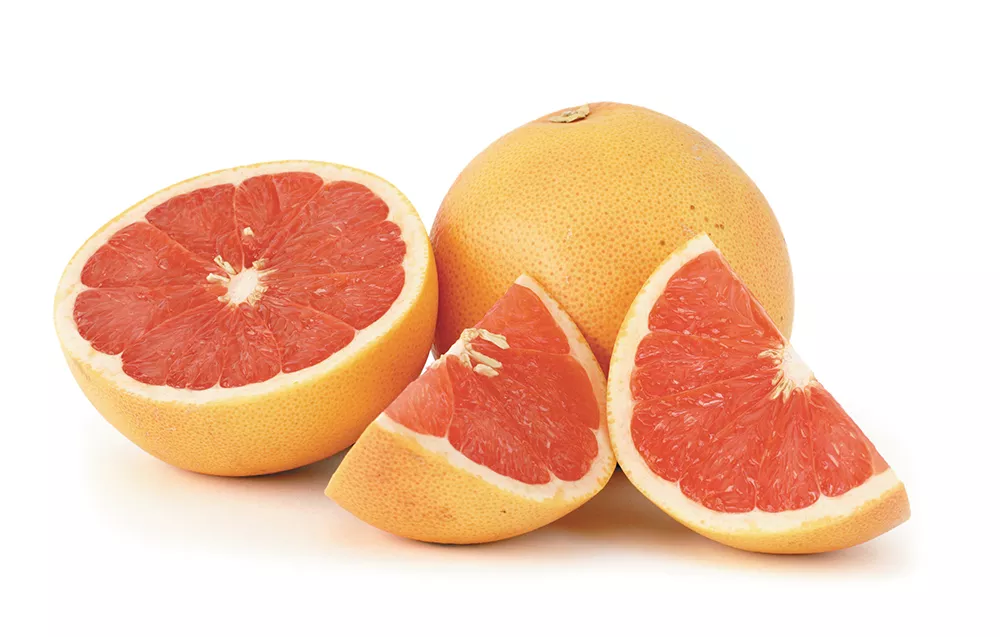 ATTRIBUTES: A relative newcomer in the botanical world, grapefruit is the result of a cross between oranges and pomelos. This citrus fruit, first named in 1814, grows in clusters like grapes and is at its peak in the Inland Northwest's cold, snowy months, offering a juicy burst of sunshine in every bite.
SUPER POWERS: Absolutely loaded with vitamins C and A, pink grapefruit also boasts beauty- and immune-enhancing antioxidants. And it contains little-known limonoids, compounds that seem to help make it easier for the body to rid itself of toxins, and that may help prevent some types of cancer.
WEAKNESSES: Grapefruit can interfere with absorption of a big list of medications. Make sure yours aren't on the list before you consume grapefruit juice or whole fruit.
HOW TO USE IT: Be sure to wash the outside of grapefruit before slicing, sectioning and enjoying as is. Or for more style points, grapefruit brûlée makes an impressive and healthy dessert: Halve a grapefruit, sprinkle with coarse sugar and a tiny bit of sea salt. Use a kitchen torch or broiler to melt and brown the topping.