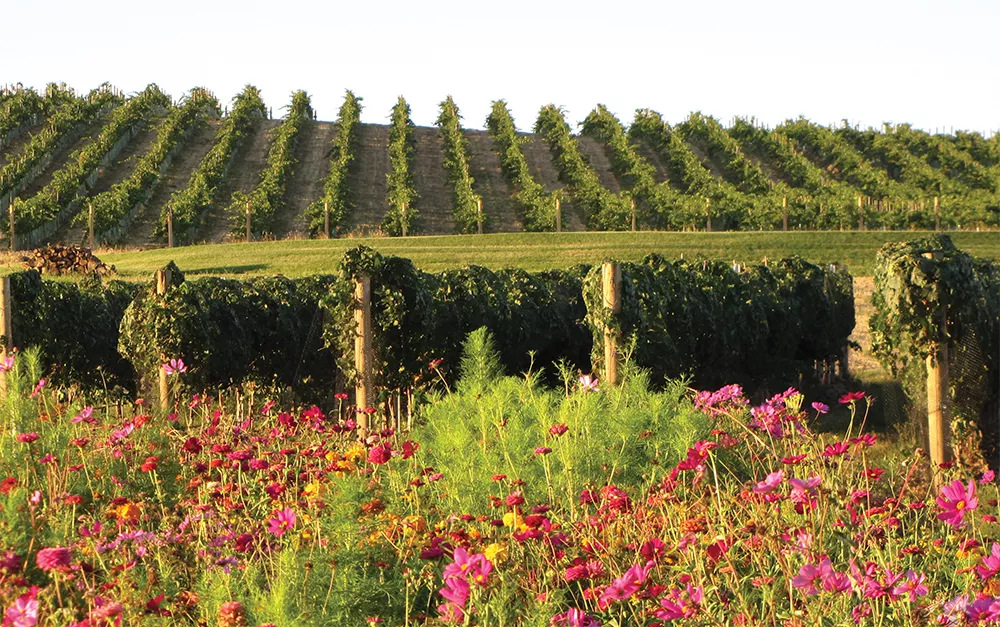 Ever dream of escaping to a little village? A place with friendly folks, where you can sample a virtually inexhaustible supply of wines? Where cutting-edge cuisine is served up by ambitious young chefs and a European style bakery stocked with fresh croissants and pastries greets you in the morning? Allow me to introduce you to Walla Walla. The cheery but sophisticated town just a two-hour drive from Spokane was voted Best Small Town Road Trip destination by Travelocity users in 2018. And there's plenty of evidence to support their decision.
Probably best known now for the 140 vineyards tucked into the surrounding rolling hills, and in the past for its eponymous sweet onions, Walla Walla also boasts a vibrant downtown that's well worth exploring.
"Everything is going to be unexpected because you've never seen it before," says Ron Williams, CEO of Visit Walla Walla, noting that the downtown Starbucks is just about the only franchise. Locally owned clothing boutiques rub shoulders with shops stocking unique home goods and art galleries abound. And then there are the restaurants, with enough variety to satisfy virtually every craving. February is for Foodies is a monthlong celebration, with special tasting menus, cooking classes as well as food, wine and chocolate pairings. "It's all about the young gun chefs trying to prove themselves," Williams says.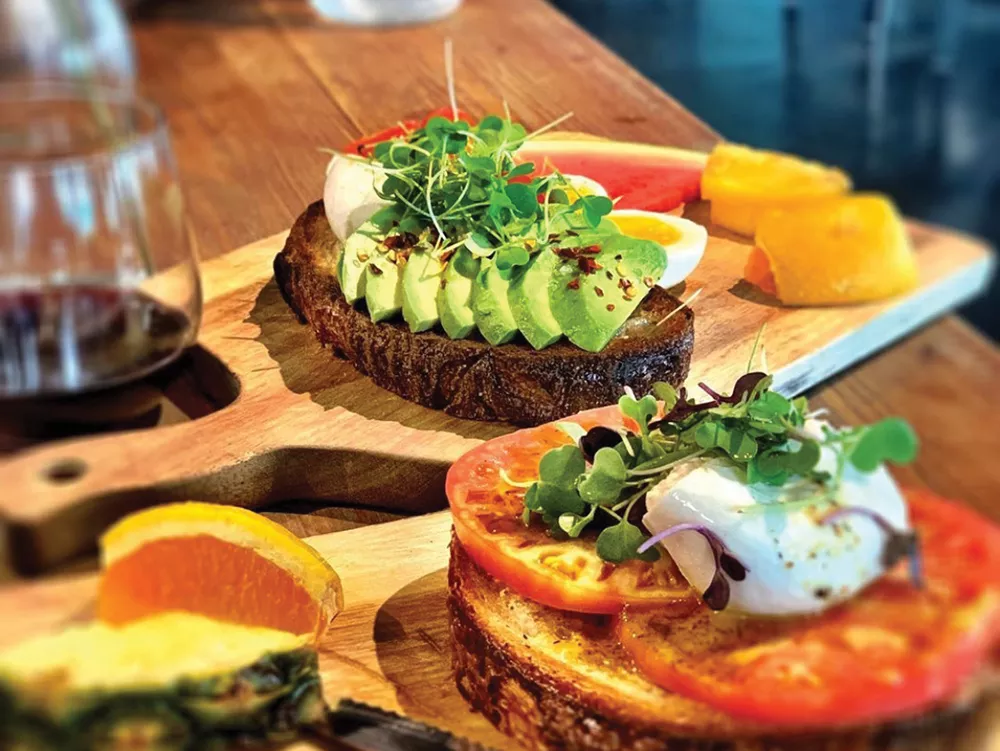 FOOD
Classically trained bakers Coral and Michele Pompei purchased the Walla Walla Bread company in 2018, and "with zero regrets" shuttered their renowned Seattle-area Bakehouse 55 and moved to Walla Walla, where Coral has longstanding family connections. They now offer world-class pastries (crafted with imported European butter) and other baked goods, as well as soups, salads, sandwiches and pizza. "We bake about seven or eight kinds of bread every day. We do artisan pastries, and my husband and I handle all the croissant production," Coral says.
HISTORY
The Kirkman House Museum offers visitors an authentic glimpse into the life of a wealthy local Victorian family, with a bit of a twist. "We try not to be that stuffy place," says museum board member Rick Tuttle, "You can sit on the chairs." One room is dedicated to local legend Adam West, the actor best known as Batman in the 1960s TV series. Authentic Batman memorabilia is incorporated into an interactive replica of Bruce Wayne's den — be prepared for a call from the commissioner. The museum also hosts murder mystery parties in which groups of five to eight participants compete to figure out who did it — a task that will require a lanterns-only investigation of the darkened house.
For additional insight into the area's dramatic past, Fort Walla Walla features artifacts from the fort's 60 years as an outpost, and there's also an entire village of authentic historic buildings to stroll through, including a jail, a train depot and even a child's miniature playhouse filled with toys. The Whitman Mission National Historic Site marks the spot where early settlers, missionaries Marcus and Narcissa Whitman, lived and died in a massacre.
WINE
But of course, a visit to Walla Walla wouldn't be complete without popping in for tastings at some of the more than 30 downtown tasting rooms or the multitude of wineries in the surrounding area. It's in the wineries that Walla Walla's reputation as a friendly town is really on display, with live music often adding to the congenial vibe. Keep in mind that tasting rooms are all-ages, so families with children can enjoy a visit. The off-season offers special advantages. "Everyone wants to go to wine country in the fall, for the harvest which is the one time of the year you won't meet a winemaker," says Rick Williams of Visit Walla Walla. "In wintertime, they're available. So if you walk into a tasting room, you're probably going to meet a family member who's going to really take the time to share their story."
Outside of downtown, wineries are often grouped by location: South side wineries offer spectacular views of the Walla Walla valley, while some of the area's oldest wineries, including Woodward Canyon and L'Ecole, are on the West side. East side is the picturesque Mill Creek growing area. And then there's the Airport. Located near the Walla Walla Regional Airport, more than a dozen wineries have taken over a group of abandoned WWII era buildings. Celebrating its 25th anniversary this year is Dunham Cellars, which occupies an old hanger. The winery's spacious setting offers guests the opportunity to linger and relax while enjoying wine pours. On weekends, and by arrangement on other days, tasting room manager Kiley Keatts especially enjoys conducting tasting tours. "People are always interested in coming down and tasting from the barrel and seeing the backside of what happens here at the winery."
INSIDER TIPS
"There's a park here called Pioneer Park and they have a bird exhibit. Our son loves to go and see the birds — they have peacocks, pheasants, ducks and geese. It's beautiful!"
— CORAL POMPEI, Walla Walla Bakery
Pioneer Park 940 E. Alder St. Open 5 am to 11 pm daily. Free
"Turns out, we are a really amazing bird watching destination. We are on the migratory path for the subtropicals. I've been out with our bird expert... and he's pointing out these colorful little red, green or yellow creatures that are on their way north or south. And in the wintertime, we are an amazing destination for owl watching."
— RON WILLIAMS, Visit Walla Walla
whitman.edu/biology/Birding.html
"We have a cute little ski hill called Bluewood over in Dayton. It's smaller and quieter than some of the hills in Spokane, and it's super accessible from Walla Walla, so if you feel like mixing a ski day between wine tasting you can do that, too."
— KILEY KEATTS, Dunham Cellars
"Of course, most people come for wine, that's number one by far, but we're getting more distilleries and breweries in town, and cider is becoming bigger too."
— RICK TUTTLE, Kirkman House Museum
The inaugural Walla Walla Brew Fest featuring 25 Oregon and Washington breweries and cider makers is Feb, 8. More info at downtownwallawalla.com