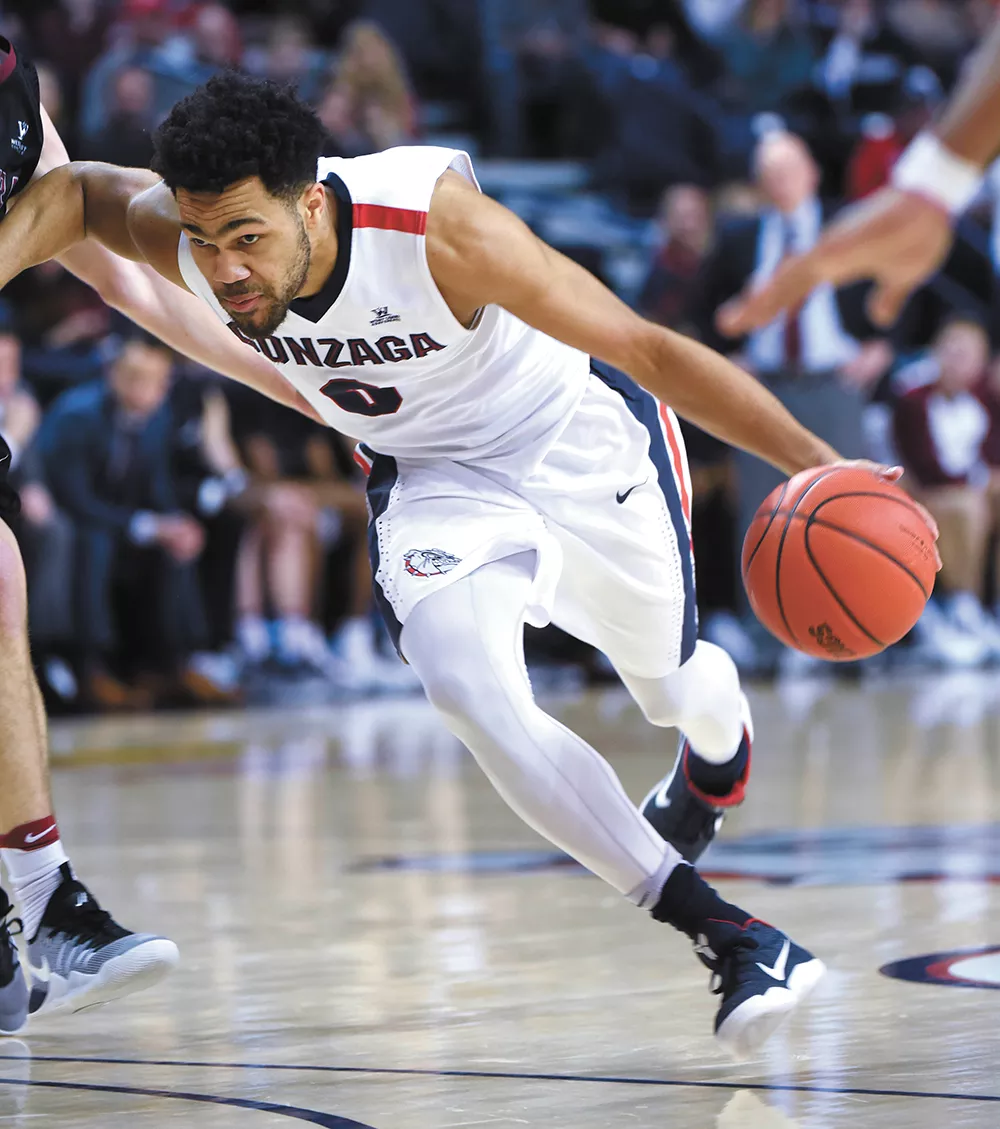 What do you listen to before a game?
I listen to a lot of hip-hop, a lot of rap. Drake, Future, Kodak Black.
On a scale of 1 to 10, how much does Zach Collins like Logic?
I would probably say about 12? He loves him a little too much. He's a good rapper, just not my guy.
Favorite place to eat off campus?
Churchill's. I only go there twice a year, but when I do go there, I feast.
Guy with the best fashion sense?
I would say Nigel [Williams-Goss] or Jeremy [Jones]. I think those two take it very serious.
Funniest dude on the team?
I would have to go with Rem [Bakamus].