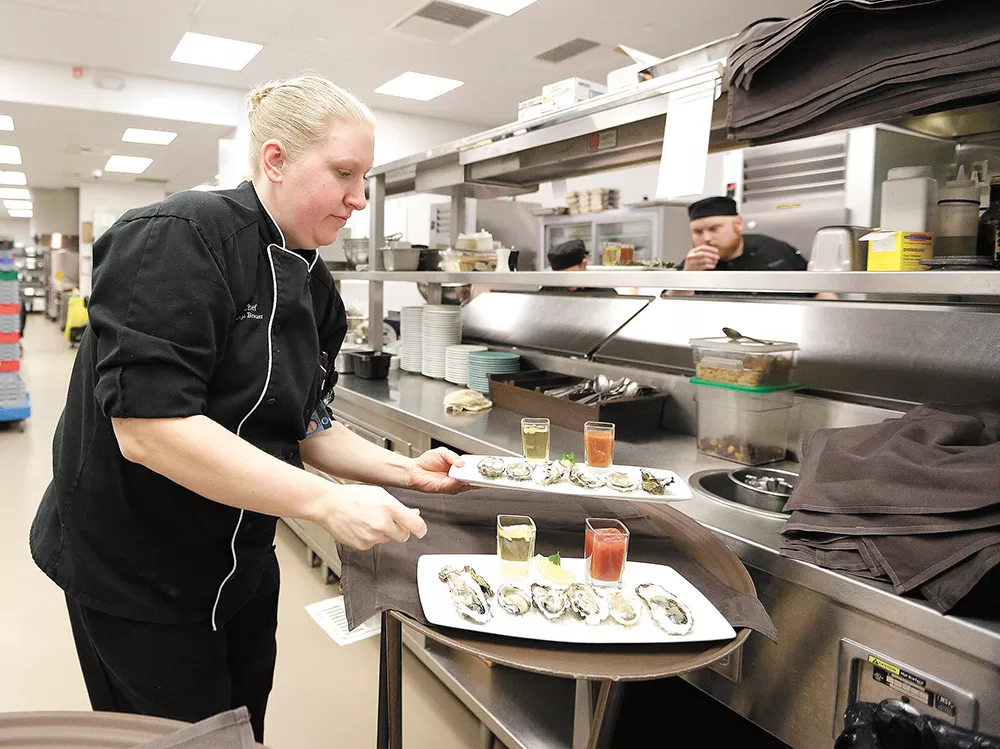 Tanya Broesder is a long way from home, having grown up on a dairy farm in Iowa.
"As my mom says, I have champagne taste because I grew up in landlocked Iowa and I love seafood," she says. "But growing up, seafood was fish sticks, and things like that. Whenever we went out, I always wanted something more expensive than everyone else in my family."
Broesder says she became interested in food and cooking early on, hanging around her grandparents' restaurant.
"But my grandmas have always cooked. We started Christmas baking the day after Thanksgiving with one grandma, and we baked up until Christmas. There were freezers and hiding places so no one would find anything. We canned corn, we made tomato sauce, and we had gardens on every farm we had. We cured and butchered and did everything."
After high school, Broesder was ready to spread her wings and made the decision to leave her super-small town and decided she would give cooking a shot, and to do it far, far from home. Following culinary school in Portland and externships at restaurants, she landed at Northern Quest Resort & Casino, where she began working at their Woodlands restaurant (which has since been phased out). Her Iowa roots still called to her, however.
"I left for two years and went back to Iowa and was an executive chef for a very small casino," she smiles. "They thought they were huge."
She returned to Northern Quest more than seven years ago, and became Masselow's chef in March 2014.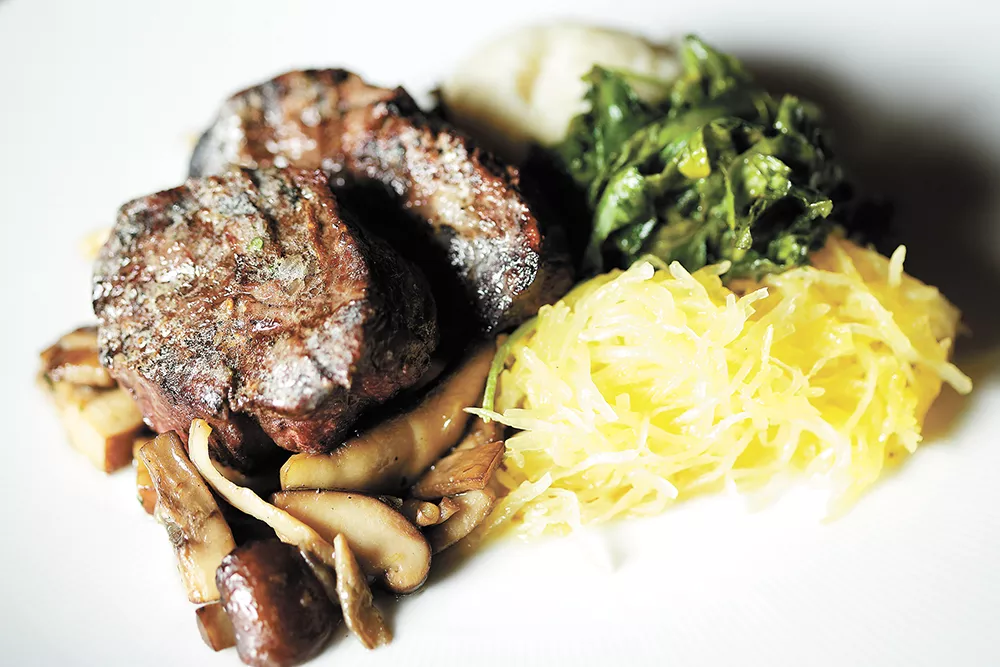 Last year was Masselow's first time participating in Inlander Restaurant Week with Broesder at the helm, and she's excited about an encore.
"Masselow's isn't as scary as people think it is," she says. "We rebranded as a steak house two years ago. Yes, we still have linens for napkins, but we don't have linens on our tables anymore. The lights are dim, but you can come in your jeans."
Although she wants her guests to feel at home, quality is her No. 1 priority.
"Local is a huge thing right now, and it's going to be a huge thing forever," she says. "I want to continue to do as much of that as possible. We're also going to continue to hold Masselow's standard, so our scallops are going to continue to come from the East Coast, because they're the best scallops I've tasted; they're sweet and tender and delicious."
Broesder is looking forward to continuing to innovate, but she doesn't have much time for trends.
"I'm not a trendy person," she says. "I like to keep things simple. Food likes to shine for what it is. I don't like a plate that's got six different sauces on it. We're here for the food. If you're not buying quality food and you have to give it six sauces to taste good, then what are you serving?" ♦