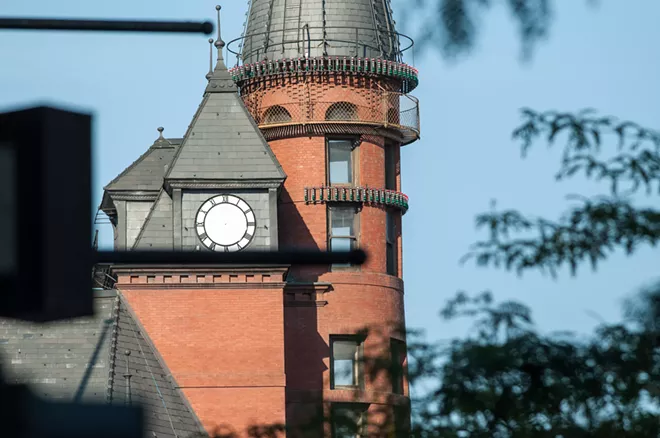 ON INLANDER.COM

NEWS:
Yet another shrinking of the
Spokesman-Review
newsroom during the tenure of Editor-in-Chief Rob Curley, in part driven by
newsprint tariffs
.

IN OTHER NEWS
And yet none hosted by Inlander reporter and man-about-town Daniel Walters?

Rep. Cathy McMorris Rodgers and her opponent, Lisa Brown, have agreed upon
four debates
. (Spokesman-Review)

Cause of death

The latest man to die in the Spokane County jail died by
choking on his own vomit
. (
Spokesman-Review
)
When's the last time
you
got more than a 13 percent raise?
Spokane teachers take home a big bounty from the
McCleary court decision
.
(
Spokesman-Review
)
Bridge of Steel

Steel tariffs are delaying the opening of the
Spokane pedestrian bridge
. (
Spokesman-Review
)

Car wars
The threat of car tariffs
is
making things complicated
for America's allies. (
New York Times
)

Not exactly 52 percent approval

In one recent poll, Trump's disapproval rating hit
60 percent
— though his average is only about
53 percent.
(
Washington Post
)