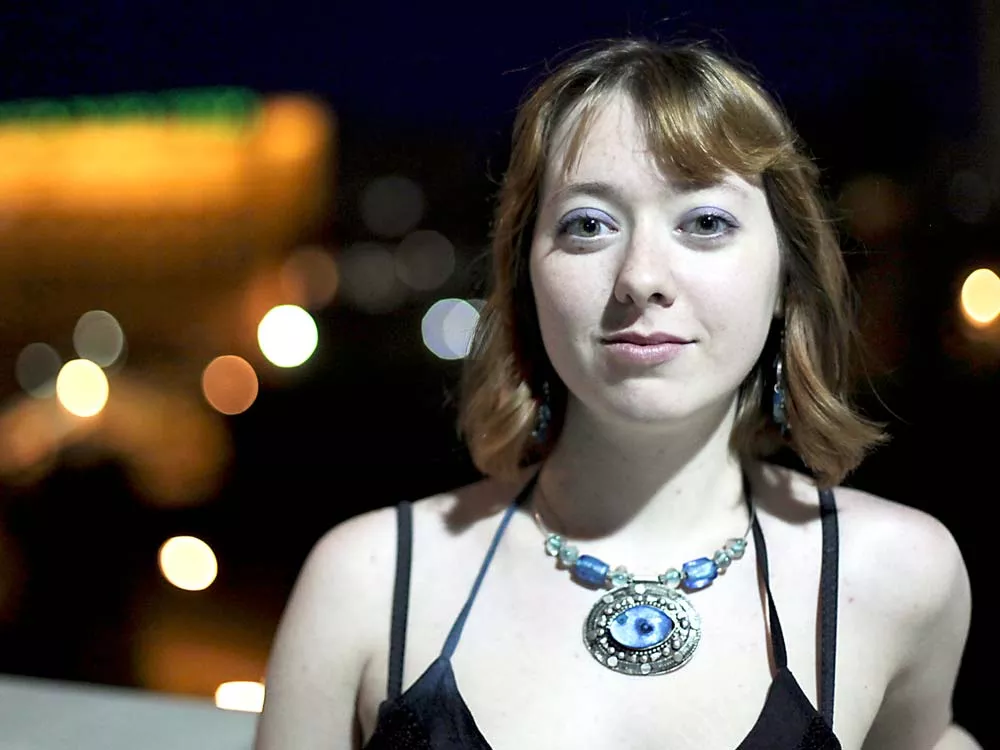 Women show up in corsets, ripped tights and booty shorts. Others wear only bras and shorts. This is the scene at the average SlutWalk, an international movement in which marchers — from the most scantily clad to the more modest — speak out against the stigma that rape victims are ever to blame, regardless of how they act or how they dress.
The movement started in January after a Toronto police officer suggested at a York University campus safety panel that women could avoid being sexually assaulted by not dressing like sluts. Thousands of people showed up to march in Toronto's first SlutWalk, an event aiming to raise awareness about sexual assault and decry statements suggesting that anyone welcomes sexual violence upon themselves.
Taylor Malone, an Eastern Washington University student, is the primary organizer for Spokane's upcoming SlutWalk, to be held on Saturday in downtown Spokane. Malone says she originally heard of the movement through an invitation to Seattle's march.
But after The Easterner published an article in April entitled "False advertising leads to powerbased relationships," saying women who are "playing hard to get" condition men to believe that "'no' doesn't actually mean 'no,'" Malone decided it was time Spokane had a march.
A news report from SlutWalk Toronto
"Spokane isn't quite as liberal and as progressive as the West Side, and there are still a lot of very conservative ideals here," she says.
Malone says SlutWalks worldwide revolve around the idea that women are supposed to be modest and conservatively dressed, and that if they were attacked it's because they were in some way immoral — as if they asked for it.
Malone, with her friends Kelli Crawford, Megan Waters and Molly Fitzpatrick, have played major roles in the event, passing along information through social media and word of mouth.
"For me, this is also a fight against the double standard that women are extremely sexualized in our culture and at the same time demonized for it," says Fitzpatrick. "This is a chance for us to show our community that women are reclaiming their own identities and their own power and also for us to show that feminism is thriving in our city."
Participants are encouraged to attend dressed however they want — "slutty" or not. Co-organizer Megan Waters says she will be attending in a crop top and shorts, and although she expects some women will show up in lingerie, that's not the focus here.
"It's about equality for everyone, especially women, no matter what they're wearing or how they're acting," Waters says. "Being a feminist and believing in equality doesn't mean you need to be quite so radical."
Crawford, an elementary education major at EWU, works at the Family Karate Center, which plans to provide 100 coupons for two weeks of free self-defense classes to participants.
"I think it's very empowering for women, even if you've only taken a few classes," she says.
As of press time, over 1,250 people had indicated on the SlutWalk Spokane Facebook page that they would be attending the rally on Saturday.
There have been mixed reactions on the event's Facebook wall. Some have shown passionate support, while others have questioned whether a group dressed like "sluts" will send the right message. Comments that devalue the message have been deleted.
Malone says undeserved victim-blaming affects everyone — and that's the point of the SlutWalk: That no matter what any victim was wearing and how they were behaving, violence is never the victim's fault.
"A lot of people who disagree with the event have said we don't live in an ideal world, and we're not going to change things overnight," Malone says.
Crawford interrupts her: "But you're never going to change anything if you don't try."

SlutWalk Spokane • Sat, June 18, at 1 p.m • Starts at the Runner statues in Riverfront Park • Free • All-ages • More information can be found on the SlutWalk Spokane Facebook or by emailing slutwalkspokane@gmail.com