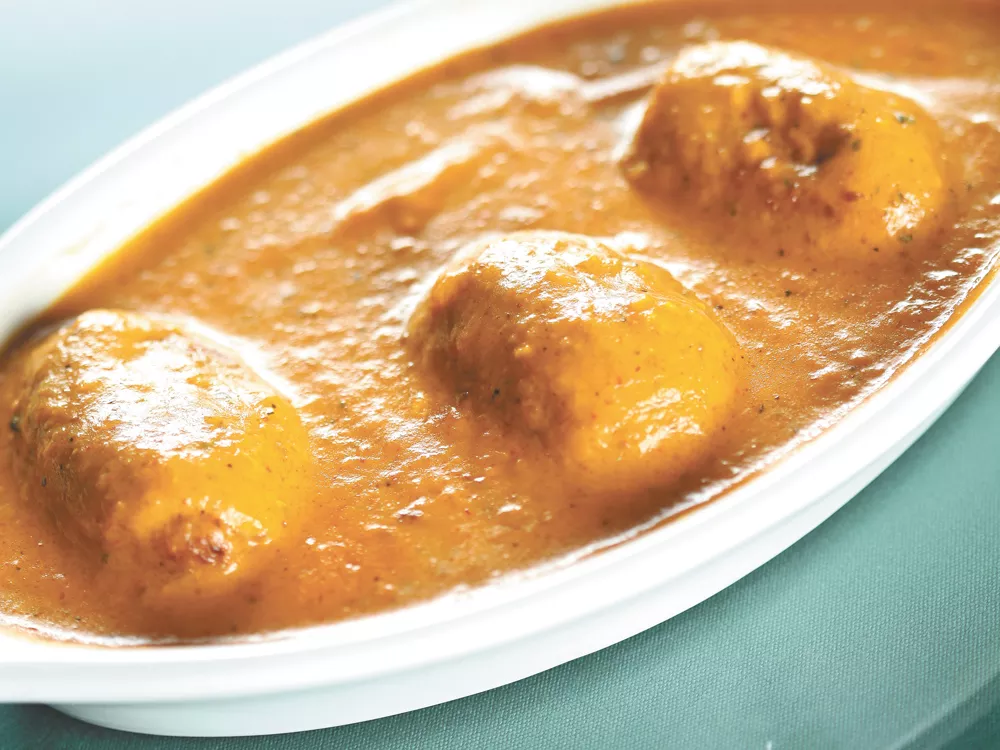 I blame Kevin Nealon.
In fact, I blame the entire cast and creative team of the show Weeds for my obsessive consumption of Indian cuisine for the past seven years.
Back in 2005 — when Weeds was surprising, when the characters were likable, when the main character wasn't just a money-hungry nympho — aspiring drug lord Nancy Botwin was looking for a front for her weed-baking operation in Agrestic, Calif., and her ever-helpful stoner accountant, Doug Wilson (played by Nealon, one of my favorite comics of all time) introduced her to a business that would soon be for sale. It was an Indian restaurant.
During those first few episodes of that season, Nealon shoveled down plate after plate of korma and curry with orgasmic enthusiasm — of course, after first smoking a boatload of weed.
It took a stoned Kevin Nealon to kickstart my love affair with Indian food — a cuisine I've eaten up and down the West Coast from San Diego to Sedona, Anaheim to Portland. I've obsessed at times, searching Spokane's markets for amchoor powder, asfoetida and fresh curry leaves to use in my own Indian cooking. I dream of the day my husband and I can visit northern Indian to try the real thing.
But for now, we're happy to eat at Swagat — a blip of Indian perfection in the smear of pet stores and sex toy shops and fast food chains that make up East Sprague in the Spokane Valley. Every time we eat there we vary what we get — papdi chat this time, next time baigan bhartha — in order to slowly sample the entire menu of Punjabi cuisine.
No matter what new things we get, though, I always order Swagat's tangy, sweet Malai Kofta — the best version of that dish that I've had. Like so much Indian food, its foundations are simple: three pellet-shaped vegetable balls made from potato, carrot, cauliflower and paneer cheese. It's the gravy — a creamy, bright yellow sauce — that makes the dish drool-worthy.
It is the dish I would eat if I knew I had one last meal before the planet exploded into a fiery, zombie-infected, asteroid-pocked heap of space junk.
Last week, in his kitchen, Pargat Kahlon explained that the sauce that infuses flavor into the Malai Kofta takes nearly three hours to complete. Onions are slow cooked until they collapse into a sweet, buttery paste, then spices — cumin seed, turmeric, chilies, black pepper — are added to give it a warm, sweet-and-sour punch. On the stove, Kahlon adds several glugs of heavy cream to the mixture and lets the vegetable balls marinate in the bubbling concoction.
At the table, Swagat serves this dish with fennel seed-flecked basmati rice, and I always like a side of garlic naan bread to soak up any extra sauce. The veggie balls are not crispy, but are somehow firm on the outside, and still soft — almost creamy — in the center. The first bite of the dish packs a big cumin taste before the sweet, creamy, spicy sauce takes over.
Gary Singh, chef Kahlon's 17-year-old son who manages Swagat, says the Malai Kofta is far from Swagat's most popular. People opt for saag paneer or chicken tikka masala first. "[Malai Kofta is popular] in India, just not here in America. A lot of people don't know about it," he says. "A lot of people want something they're familiar with." But around his family's table, this is the food they eat.
It is food that grabs hold of all of your senses and forces you to forget everything but tasting, smelling and experiencing as it warms you from the inside out.
This dish — or maybe just watching Kevin Nealon eat Indian food — can transform the way you think about eating.