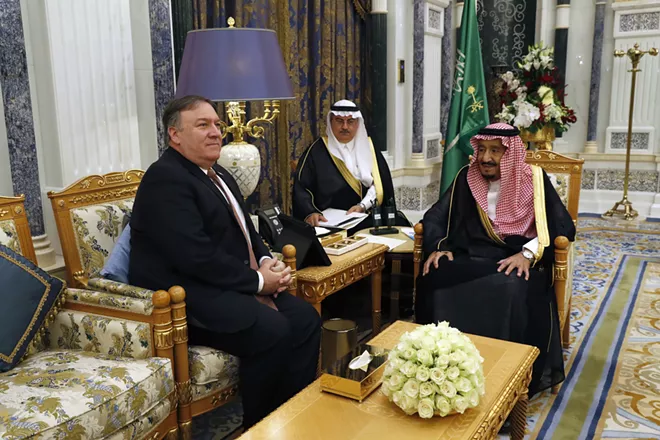 ON INLANDER.COM

NEWS:
Health officials have linked two local cases of
severe lung illness to vaping
. But they can't articulate the specifics of the connection yet.
NATION:
When the FBI was investigating allegations of sexual assault against Brett Kavanaugh during his Supreme Court confirmation process last year, the agency was reportedly notified by Sen. Chris Coons, D-Delaware, that several people had come to him with relevant information. But the
bureau failed to follow-up
.
IN OTHER NEWS...

Looking for (Iran-related) clues

American intelligence and military investigators are examining evidence recovered from the missile and drone strikes on Saudi Arabian oil facilities last week to substantiate the theory that Iran was behind the attack. (
New York Times
)
No talking

Ayatollah Ali Khamenei, Iran's supreme leader, has ruled out direct negotiations with the United States over the attacks on Saudi oil facilities. President Trump, meanwhile, has stopped short of directly blaming Iran for the attacks. (
Washington Post
)
Better odds

Across the globe, fewer children are dying compared to two decades ago. But kids chances of survival still vary depending on where they're born. (
New York Times
)
Overridden veto
The Spokane City Council overrode Mayor David Condon's veto of an ordinance that would require a formal agreement and council approval whenever city employees are loaned for an outside entity for 25 percent or more of their working hours. (
Spokesman-Review
)
Canine terror
An off-leash pit bull attacked a person walking her terrier and killed her dog. (
Spokesman-Review
)