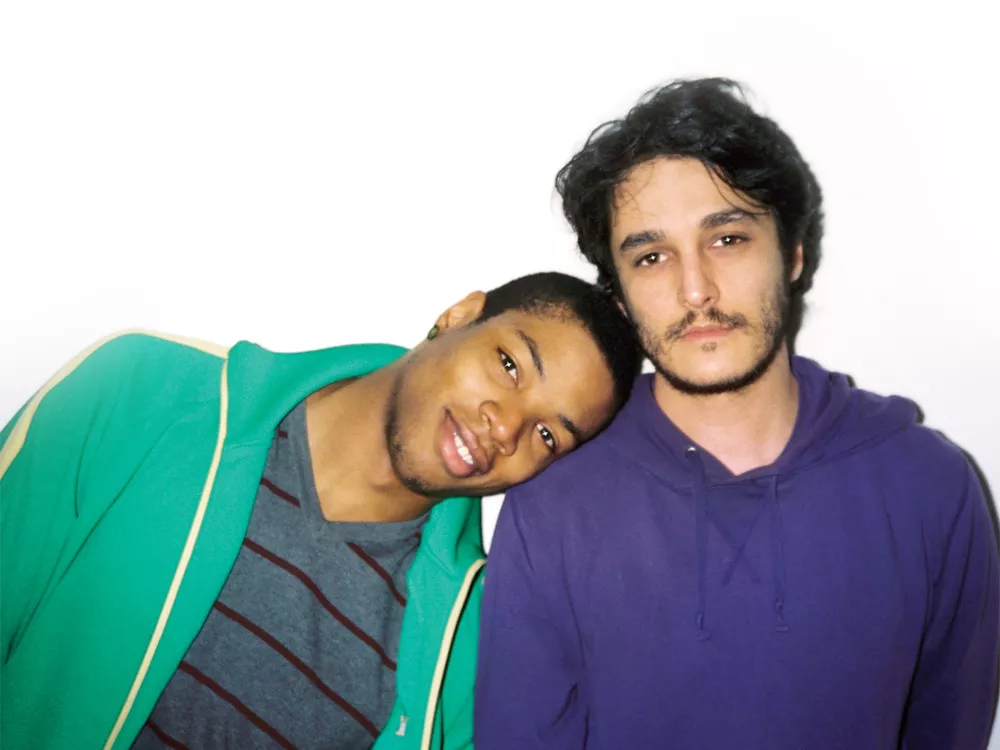 Hipsters, grab your hankies: James Pants, for the first time in three years, will not be playing Terrain this year. I'm sorry if this is the first you're hearing this. Please, don't shoot the messenger. Because there's a bright side to this news: Your new favorite funk-disco-dance band, Portland's Purple & Green, is coming to play for you. The young duo has been on the Rose City scene for less than two years, but they've already stormed the dance floors, taking one of Willamette Week's "Best New Band"
spots this spring. Purple & Green songs are heavy on the beats, popping with kooky samples and no less danceable than any Pants cut. But there's one thing that makes P&G different: sex. This is sex music — no two ways about it. Singer Justin "J-Green" Johnson is a shameless front-man onstage and in the band's videos. In "Human Nature," Johnson — in crotch-clinging green jeans — dances for the camera in a vacant alley, his voice oozing Tevin Campbell and Earth, Wind and Fire.
Beatmaker Adam Forkner says he was playing experimental beats from his van outside a Portland venue when he first met Johnson, who helped himself to the microphone. "I was immediately impressed with both his voice and his audacity," Forkner says. "Justin is a born showman with an amazing, incredible voice that you're not gonna hear from the average bearded scrawny white guy singing around here." Purple & Green fuses two worlds that rarely meet:
Forkner's jazz, experimental and psychedelic roots with Johnson's R&B, blues and funk vocal stylings. "The project [is an] immediate juxtaposition of his soul/R&B voice with the more experimental, psychedelic funk beats I make, and that's still pretty much our M.O." I'm sure James Pants would approve.

---
TERRAIN PERFORMANCE SCHEDULE
5 pm Koreshakti dancers
5:20 pm Stone Tobey
6 pm Wonder Wonder
7 pm Surprise guest
8 pm Horse Thieves
9 pm House of Ghosts
9:30 pm Tangled Roots break-dancers
10 pm Summer in Siberia
11 pm Ocean is … Black Ceiling
Midnight Purple & Green (pictured)