2017 was fraught, to say the least, a year of dirty politics, propaganda, white supremacy, natural disasters, sexual harassment allegations and, against it all, a rising tide of resistance.
Whether or not this year's films were knowingly made with our country's current moral temperature in mind, it was often impossible to separate the fractious social climate from what was happening on the screen, especially when some of the most disturbing headlines came from within Hollywood itself.
In terms of actual filmic quality, however, it was a very good year. I've had a number of individual images, scenes, musical cues and performances bouncing around my brain, and actually putting the following 10 titles into a sensible, non-arbitrary order felt a little foolish.
As is the case every year, I have yet to see a few prestige pictures that everyone seems to like, including Phantom Thread and The Post, but there's still a whole lot to recommend. Here are my personal picks for the best films of 2017.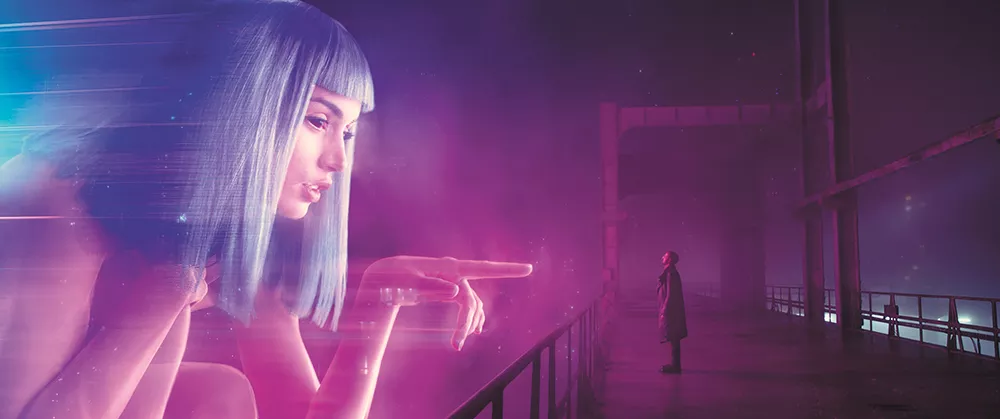 10. BLADE RUNNER 2049
A real relief, considering long-awaited sequels almost never work. Denis Villeneuve's follow-up to Ridley Scott's 1982 sci-fi watershed compellingly builds upon the heady themes and glorious images of the original film, creating a vivid and expansive futuristic world that comes alive through Roger Deakins' jaw-dropping cinematography.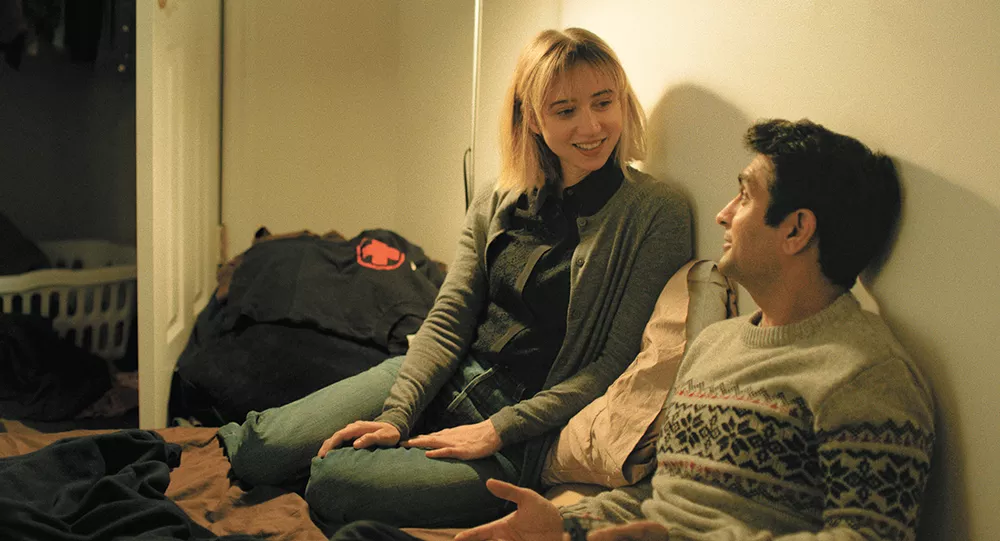 9. THE BIG SICK
The best romantic comedy in a while was inspired by the real-life courtship of screenwriters Kumail Nanjiani (who also stars) and Emily V. Gordon (played here by Zoe Kazan), and the unexpected illness that brought them closer together. Charming and funny as a simple love story, and perceptive as a look at cross-cultural differences.
8. MOTHER!
The year's most divisive movie, Darren Aronofsky's brutal, relentless fever dream is a heady allegory for... well, you decide. Mainstream audiences recoiled from its baroque self-indulgence (hard to believe something this esoteric was released in more than 2,000 theaters), but few films in 2017 gave me such a pure cinematic rush. Totally insane, certifiably sick in the head and impossible to shake.
7. A GHOST STORY
A man dies and haunts his own house, covered in a white sheet with eye holes in it, watching silently as the world moves on without him. Director David Lowery's hushed meditation on the mysteries of mortality and the vastness of human existence is simultaneously enormous and hyper-focused in scope. Like its central image, it's simple yet profound, and quietly devastating.
6. GET OUT
A remarkably confident debut from comedian Jordan Peele, who announced himself as a true auteur with this horror film that's as darkly funny as it is terrifyingly resonant. Both an exploration of black fears and a savage evisceration of white liberal racism, Peele has brilliantly structured his script to deepen and mutate upon repeat viewings. It's a film that will no doubt be looked back upon as an essential text on our country's current sociopolitical climate.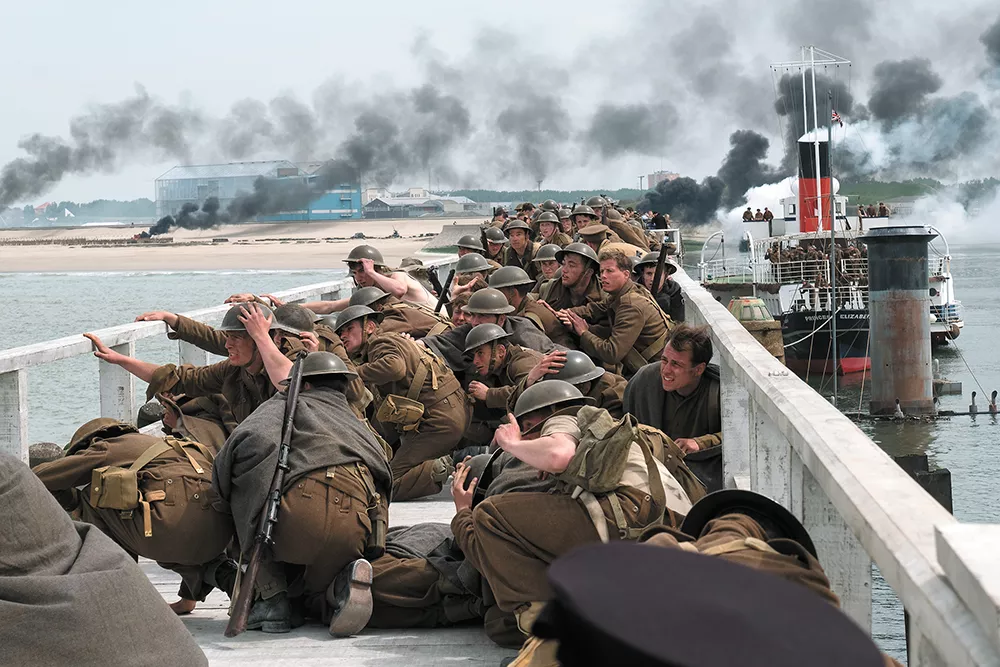 5. DUNKIRK
Christopher Nolan's immersive, time-shifting WWII triptych is an experimental art film on a blockbuster budget, a study in sensory overload in which the hollow-eyed young men we send to fight our biggest battles are swallowed up by the deafening thrum of combat. It works most effectively on a giant screen, with Hoyte van Hoytema's staggering images filling your periphery, but its structural and stylistic daring will still be apparent on your living room TV.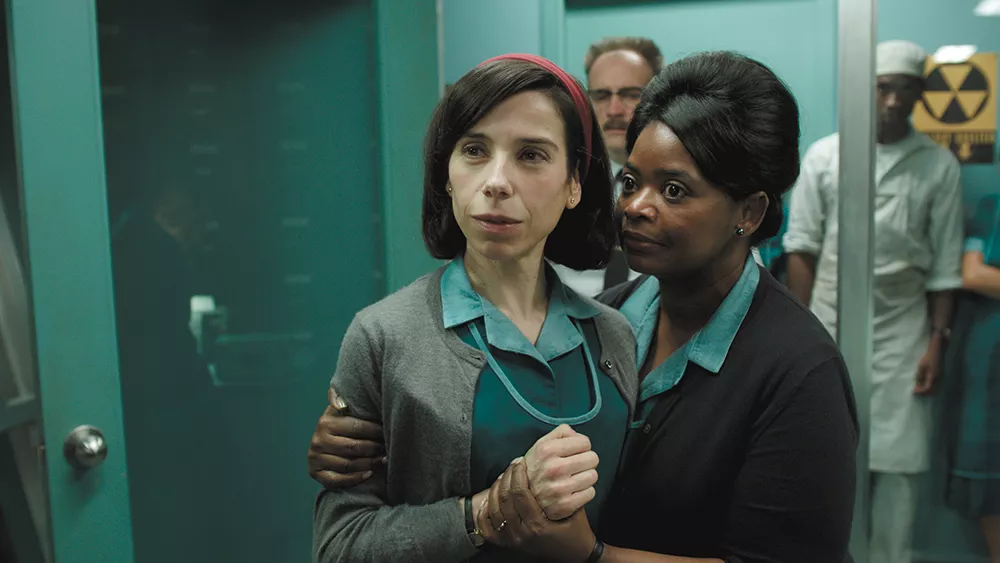 4. THE SHAPE OF WATER
This love story between a mute cleaning woman and — stay with me here — a bipedal amphibious creature is everything you want a Guillermo del Toro fairy tale to be: elegant, beautiful, horrifying, disgusting, eccentric and unabashedly sentimental. He takes some chances that could have easily derailed his delicately crafted vision, and yet they all pay off. You're always aware you're in the hands of a master director.
3. CALL ME BY YOUR NAME
Timothée Chalamet makes a star-making turn as a 17-year-old musical prodigy who, during a summer at his family's Italian villa, becomes infatuated with the slightly older archaeology student (Armie Hammer) working for his professor father. As languorous and sweaty as a long July day, Luca Guadagnino's ode to swooning romance and almost combustible lust sneaks up on you with its emotional force, with a final shot that beautifully encapsulates the simmering intensity of everything that precedes it.
2. THE FLORIDA PROJECT
Sean Baker is a humanist first and a filmmaker second, and his latest is a free-floating, sun-bleached snapshot of life inside a dilapidated Orlando motel and the wayward souls who call it home. As Baker follows the routines of a frequently unsupervised little girl and her impulsive young mother, we cycle through every emotion imaginable — joy, sorrow, horror, anger, disbelief and, ultimately, understanding. It's alive and electric in ways few movies are, a portrait of poverty and displacement that not only avoids hectoring and heavy-handedness but never exploits the people it's about.
1. LADY BIRD
Greta Gerwig's directorial debut was the great unifier of the year, a film that seemed to win over just about everyone who saw it. It's one of the smartest, wittiest and most insightful movies ever made about teengers and parents, the story of a fiercely intelligent 17-year-old girl finding her identity and a sense of independence in a world that's intent on keeping her grounded. Saoirse Ronan is magnificent as the stormy title character, and Laurie Metcalf finally gets a big-screen role that suits her talents as Lady Bird's equally stubborn mother. It seems like a modest film upon first glance, but having just watched it again, I'm struck by just how artfully it's structured, how perfectly it's paced, and how much emotional truth Gerwig packs into 90 minutes. And in a year defined by the voices of women, Lady Bird feels all the more vital. ♦
Honorable Mentions (in alphabetical order): Good Time; Guardians of the Galaxy: Vol. 2; I Don't Feel at Home in This World Anymore; Logan; The Meyerowitz Stories (New and Selected); My Life as a Zucchini; Three Billboards Outside Ebbing, Missouri; War for the Planet of the Apes and Wonder Woman.