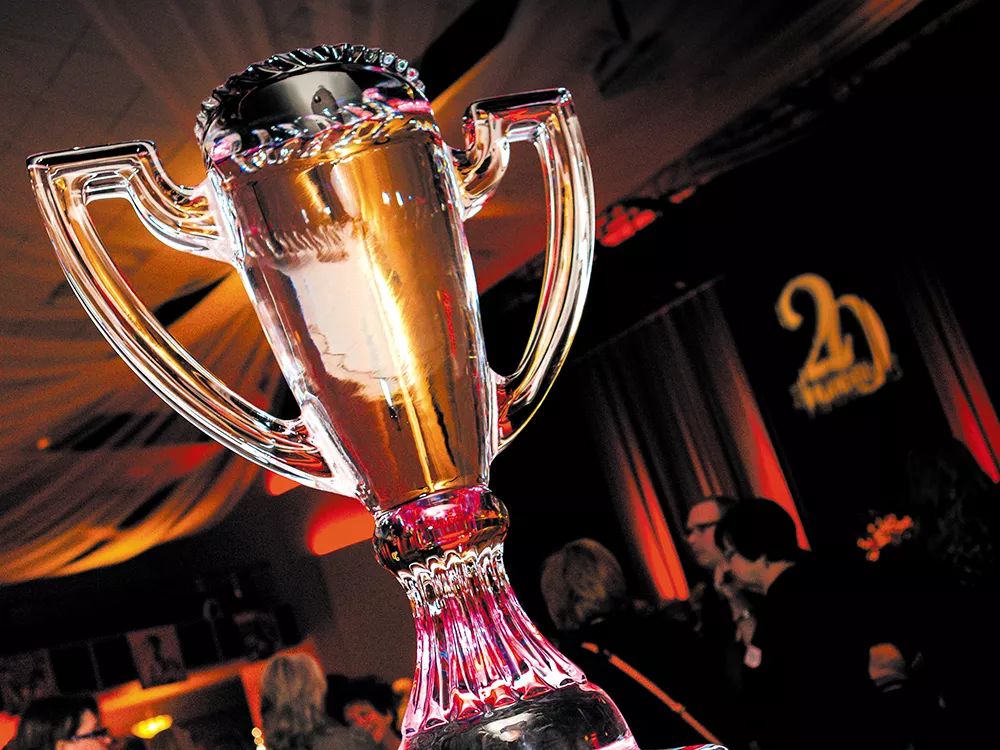 The Best Thing about the Best Of Party might have been the giant, glowing ice sculpture of a victory cup. It might have been the fiery make-your-own s'mores bar. Or, most likely, it was Scout the dancing border collie — and his humans, Karen and Megan — of the Ruff Revue.
We invited the winners our readers selected to a celebration at the Lincoln Center. Twenty years of Best Of covers were hung around the room; down below, first-time winners mingled with Hall of Famers. The beer and wine — local, of course — flowed freely, and fortunately there were no marshmallow-roasting mishaps to report. (Best Type of Chocolate for S'mores goes to a Reese's Peanut Butter Cup. Outstanding idea.)
Best Non-Canine Dancer award goes to all the kids who got to tag along. If that's where Spokane is headed, we should all have very high hopes for the 40th annual Best of the Inland Northwest.
---