This week we're publishing our annual Best of the Inland Northwest issue, the biggest one ever in our 27 years of publishing it. No, it's not an antidote, a vaccine or a bunch of sanitizing wipes, but I think it's a little of that. In this scary moment when the coronavirus is spreading uncertainty and fear, among other things, it's vital that we remind ourselves of what we have, our strengths, our assets, the vitality and resiliency of the community we call home, that while doctors and others may prescribe "social distancing" and "self-quarantines," we are not alone.
We will get through this moment together. We are strong and joyous, and this week, with this massive issue celebrating the best of us, we are reminded of those essential qualities.
We are not pretending the world isn't upside down right now. Fundamental, everyday things we have taken for granted have been taken away, at least for the moment, little things like hugs and handshakes and the excitement of watching the Zags dunk on the giants of college basketball.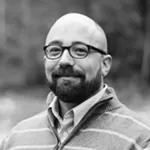 Already, it's been likened to the terror attacks of Sept. 11. I lived and worked in Manhattan at the time and can recall vividly how my previously unacknowledged sense of invincibility was ripped apart. But then, in short order, those reassuring rhythms of American life — eating out with friends, shopping, laughing, dancing, celebrating — returned to the city. At first, embracing those small things felt like an act of patriotism and defiance, showing ourselves and the rest of the world that being alive also meant living. Then, quickly, we stopped waxing poetic and it was just life.
That will come soon for us, too.
In the meantime, we at the Inlander will be here, a part of the community, bringing you thoughtful, fun and important stories about the world around us, supporting our readers and local businesses in the ways we always have. Our mission has perhaps never been clearer: to keep the people of the Inland Northwest informed and connected. Readers are seeking out our journalism in greater numbers than ever before — not just pandemic-inspired articles, but the cheery stuff, too. And we plan to continue delivering lively, urgent coverage day after day, week after week.

I'm not sure what surprises tomorrow may reveal, but I know this: We will be there to cover it for you, and no one will be left alone in the dark.