GET DOWN IN PEACEFUL VALLEY

There's an old snapshot on the KYRS Music Fest's website from a punk show back in the early 1990s, held outside the Peaceful Valley Community Center on the spacious, green Glover Field. It's a photo of a band crammed onto a tiny stage. A small crowd stands in front — arms crossed, hats backward, hands jammed in pockets — listening.

The guitar player, with bleached blond hair, yells into a microphone and plays a baby-blue guitar covered in stickers. The bass player — he's got bleached hair, too — is shirtless and lanky. Behind them, the drummer is moving his sticks too fast for the camera to catch them clearly. They called themselves Greenday then, later Green Day. And much later, they'd become one of the biggest bands in punk-rock history.

The expanse of green grass sits mostly unused today — a spot on the bank of the Spokane River in the shadow of the hulking Monroe Street Bridge. So when Lupito Flores and the other organizers of the first KYRS Music Fest — to be held there on July 13 — were brainstorming spots for their first big music festival, they instantly thought of that long-ago Green Day show.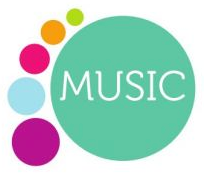 "We were just trying to think of a cool place to do a festival and really liked the idea of having it near the river and near the falls, and the Peaceful Valley community is a cool place to live and fits our mission," says Flores, station director at KYRS.
As an independent, volunteer-powered community radio station, he says KYRS depends on donations from listeners and revenue from events to stay on the air. While the station hosts a number of benefit concerts, speakers and films each year, Flores says the station realized one big event could support the station in a big way that lots of tiny events can't.
"Mainly, we do depend on members to keep [the station] going," he says. "We do two or three on-air fund drives per year, and we get very small grants. But this could be pretty significant for our budget."
So they pulled out all the stops and planned a huge music festival. The bill is reflective of the radio station's varied programming: from reggae to blues, folk to surf rock. Portland's Menomena — which has opened for the National and received a Grammy nomination — will close out the night.
The family-friendly festival — which is completely solar-powered — also will feature a Ninkasi beer garden, a bike corral, a food court, yoga, drumming and Hula Hoop sessions between bands.
Flores says KYRS wanted to create an event that becomes a summer institution — one that people look forward to all year long. And like that Green Day show, maybe they'll keep talking about it for years to come.
---
ZEN OUT IN TONASKET

Close your eyes and picture your best summer ever. If you're seeing road trips, cold beverages in the sunshine, outdoor music and beautiful scenery flashing through your imagination, then you should be heading to Tonasket's Conscious Culture Festival from June 21-23. The fourth annual festival, held in the eden of rolling green mountains and picturesque valleys about three hours northwest of Spokane, is a three-day celebration of music, art and the natural surroundings. One $50 ticket gets you access to an entire weekend of performances, as well as free yoga, drumming and hooping workshops. On the main stage, you'll hear the reggae, dancehall and electronic sounds of bands from across the Northwest, including locals like Real Life Rockaz, Flying Spiders and Half Zodiac (rapper Jaeda with a full band). Hit the road, and be prepared for a weekend of summer bliss.
---
DO AS THE KIDS DO AT THE GORGE

If you would like to be sufficiently confused by youth culture and feel like an old bastard, then check out the videos on Paradiso Festival's website. I'm used to seeing the Gorge Amphitheatre littered with Molson cans when Rush plays there, or dripping with hipsters at Sasquatch! But Paradiso changes the scenery: shellacking it in a candy coating of fun colors and glittering lights and youngsters screaming and losing their minds for more pancreas-shaking bass drops. The electronic music festival brings some of the world's most sought-after DJs — this year Tiësto and Kaskade — to the picturesque Gorge, where kids who told their parents they were just going to have fun with friends will take drugs and dance for hours. It's like Woodstock meets Spring Breakers. See the madness for yourself on June 28 and 29.
---

GET POLITICAL WITH DEAD PREZ

Since the first day Dead Prez made music, they've been controversial. Where other hip-hop acts are risqué because of their explicit content, Dead Prez brews controversy with its socialist messages, affiliation with the Black Panthers and Pan-Africanism. They've burned money onstage. They've thrown fruit out to audiences, preaching healthy eating. After a fan was arrested by police at a 2008 Evergreen State College show, Dead Prez encouraged the crowd to "do something about it." A riot ensued and cop cars were flipped as the crowd tried to free its arrested fellow fan. Behind all the drama, there's a hip-hop act preaching a message you're never, ever going to hear from any other. Catch them July 11 at Red Room Lounge.
---

BUST OUT YOUR COWBOY HAT

Sometimes great things come from bad things. Case in point: The band Son Volt resulted from a breakup. Not a girl-breaking-a-guy's-heart kind of breakup, but the creative split of the band Uncle Tupelo and its primary songwriters Jeff Tweedy and Jay Farrar. But that breakup led to two wonderful things: the bands Wilco and Son Volt. Where Tweedy recruited masses of fans with his easy indie rock and playful experimentation, Farrar stayed true to Uncle Tupelo's alt-country vibe with Son Volt. This year new album Honky Tonk lays the twang on heavy as the band veers in a decidedly more country direction than ever before. Catch them at the Knitting Factory on July 23.
---
DANCE TO "THE JOKER" IN SANDPOINT

Kind of like eating something deep-fried at Pig Out, or running Bloomsday, you might not be an Inland Northwesterner if you've never been to Festival at Sandpoint, which has been running for 31 years now in the Idaho Panhandle. But it's OK that you've waited: This year's festival could be the strongest year yet. The lineup includes — get ready for it — the Indigo Girls (Aug. 1), Cake (Aug. 2), Rosanne Cash (Aug. 3), John Butler Trio (Aug. 8), Steve Miller Band (Aug. 9) and the Avett Brothers (Aug. 10). Unreal, right? You've gotta buy tickets to each individual show, which usually range around $50 — but it's worth it: At the Festival at Sandpoint, you'll see some of your favorite bands in a picturesque outdoor setting, and you can even bring your own cooler with wine and grub into the festival. Pack a picnic, lay down on a tarp and stare at the stars, or get up close and dance to "The Joker" with hundreds of your new best friends. Check out festivalatsandpoint.com for all the deets.