LEARN A NEW SPORT IN FORE! WEEKS

Depending on your perspective, summer is either hot, long and drawn out (for you ski bums) or unfairly short (every student ever in the history of civilization). In either case, there's time and light enough to occupy your mornings, afternoons or evenings with learning a new sport.

You're not going to master a new sport in just a few weeks, but you can gain enough exposure to it to decide whether it's worth dedicating more time (and money) in the future. Sure, there are plenty of options: tennis, cycling, running, bocce (that's still a thing, right?), to name a few.

If you want a particularly fun challenge, try golf. Why golf? "I think it's the greatest game ever," says Kathy G-Jensen, a teaching professional based at Spokane's Indian Canyon course.

Here's how to do it in just four (or so) weeks: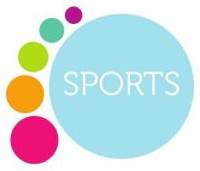 WEEK 1: Sign up for group lessons. Everything's more fun in groups (insert your own inappropriate thought here). And G-Jensen agrees. Group lessons really are the best way to learn the sport, says G-Jensen, who was recently named one of three finalists for PGA Teacher of the Year — among 27,000 fellow instructors. She offers Get Golf Ready lessons for groups, with five lessons for $149. Details at KGJgolf.com
The Spokane Parks and Recreation department also offers group lessons: $75 for youth, $90 for adults. See SpokaneGolf.org.
WEEK 2: Get some gear, but don't blow your paycheck. You're just dipping your toes in the pool, not trying to be the next Michael Phelps. Pick up a few used clubs at a garage sale, thrift store or pawn shop. You can decide later if getting a beginner golf set is worth the price. And don't even think of getting a full, top-of-the line set until you've explored. You don't need a $300 driver when you're just learning to make contact with the ball.
WEEK 3: Hit the range several times. Golf really requires practice understanding the mechanics and physics of the swing. Spending $10 on the driving range is far better than $70 on greens fees before you feel comfortable. And you're less prone to break clubs over your knee in frustration when you're on the range.
WEEK 4: Get out and play a round, preferably a "teaching round" with an instructor or a willing and patient friend. Don't use a difficult, expensive course packed with weekend warriors in carts. Find a relatively inexpensive and easier municipal course like Spokane's Esmeralda. Choose a day and time less busy, when you have time and room to make mistakes without pressure from other groups.
---

HANG WITH THE BOYS OF SUMMER

Yeah, baseball may be "boring" — er, more deliberate — compared to football, basketball or watching paint dry, but it is the great American pastime. Few experiences beat the coming-of-age thrill of going to the ballpark and paying four times more for a hot dog and peanuts than you would anywhere else in modern civilization. God bless America.

While seeing a Mariners game in person is always a good reason to visit Seattle, don't forget about the Inland Northwest's local boys of summer. Spokane Indians games are affordable, easily accessible and a good way to spend three to nine hours. (Hey, you never know in baseball.) The season opens June 14 at Avista Field. See the full season schedule at spokaneindiansbaseball.com.
---
MELLOW OUT WITH MARSHMALLOWS

Sometimes the best sports and experiences are the simplest — and least expensive. Such is the case with marshmallow dodge ball. What's marshmallow dodge ball, you ask? Do you know what marshmallows are? What dodge ball is? Well, there you go...

So when planning your summer beach adventure, church picnic or family campout, don't forget a few packages of the puffed sugar delights (the big kind — none of this mini-marshmallow crap). Pro tip: Keep away from soggy grass or other wet areas, unless you really want a sticky mess on your hands. And if you're the s'more-making type of family, be sure to distinguish between marshmallows for consuming and those for playing.
---
GET SPORTY
There's no excuse for being inside all summer (or any season) in the Inland Northwest. It's not as if we have the soul-crushingly drab weather of, say, a certain city 278 miles to the west. If sports are your thing, consider participating in, volunteering for or being a spectator at any number of outdoor events. Two suggestions:
HOOPFEST: In case you hadn't heard it the first 367 times, Hoopfest (June 29-30) is kind of a big deal around these parts. An outdoor basketball tournament with 7,000 teams playing on more than 450 courts takes a lot of volunteers (not to mention many thousands of people to cheer on players). Even if you don't like basketball, the spectacle of it all is reason enough to venture downtown. More at spokanehoopfest.net.
SPOKANE TO SANDPOINT RELAY: If the famed Hood to Coast Relay, from Mount Hood to Seaside, Ore., is the most popular running relay in the U.S., Spokane to Sandpoint (Aug. 16-17) may be the most scenic. (Sure, we're biased.) The 200-mile course winds from Mount Spokane through Riverside State Park to downtown Spokane before jutting through the Idaho Panhandle and along the Pend Oreille River. In short: plenty of opportunities to cheer on runners or help at water stations. Visit spokanetosandpoint.com.