Hollywood is at an impasse.
Since the birth of the film industry, everything from the advent of the mall multiplex to the proliferation of VCRs has led to talk about the imminent death rattle of Tinseltown. Those prophecies all turned out to be wrong, but the moment we're in right now feels more seismic and far more serious than all those other moments. We're living in a time of collective outrage that will forever change the way we look at the people who make the movies we love.
There will probably always be a Hollywood, in one form or another. But when the details of Harvey Weinstein's decades-long reign of terror opened the #MeToo floodgates in October, the issue of sexual assault within the film industry came to light in a way it hadn't before. The proverbial rocks were kicked over, and the vermin squirming underneath were finally revealed.
And the abuse is only part of it. Hollywood is being attacked from all sides, and it's all totally deserved. How it, as a nebulous and multi-tentacled entity, course-corrects in the next few years will probably define its future.
THE SCANDALS
Weinstein was hardly the first man in Hollywood to be undone by his history of sexual abuse, but it quickly became apparent that his ousting from his namesake company — and then later from the Academy of Motion Picture Arts and Sciences — represented something of a sea change.
In the wake of queasily detailed pieces about Weinstein in the New York Times and the New Yorker, a flood of men in the entertainment world became the subject of new (and, in some cases, resurfacing) allegations: Kevin Spacey, Louis C.K., Jeremy Piven, Ben Affleck, James Toback, Jeffrey Tambor, George Takei, Dustin Hoffman, Richard Dreyfuss, John Lasseter. I'm probably missing some, and by the time this story hits newsstands, perhaps another giant of the industry will need to be added to that list.
It's a problem that's obviously not limited to Hollywood: Men in every industry and from all walks of life are abusing positions of power. But because we connect so deeply and personally to a great artist's work, it's easy to forget that there's a flesh-and-blood person behind that work, and that people are capable of terrible things.
I've often been a proponent of the mentality that an artist's shitty personal life shouldn't necessarily reflect poorly on their art. Roman Polanski may be a monster, I'd argue, but few filmmakers have ever possessed the same innate talent he has behind the camera. Woody Allen is a creep at best and a child molester at worst, but I couldn't bear the idea of never seeing Annie Hall or Hannah and Her Sisters again. Even Weinstein bankrolled Pulp Fiction.
That position no doubt came from a place of myopic insularity, since I (and, I'd imagine, a lot of dudes who have forever hidden behind this same argument) have never been the victim of the horrific behavior so many supposedly great men have inflicted on those more vulnerable than them. But that argument is becoming more and more difficult to make in earnest. We'll only be having the "separate the art from the artist" debate as long as we continue elevating known predators to the realms of artistic genius, and as long as we continue marginalizing the work of women, people of color and queer artists.
Hollywood, however, is curiously selective about who it chooses to be outraged about, and maddeningly inconsistent when it comes to the statute of limitations for said outrage. Weinstein's career is probably over, and likely so is Spacey's, but their trespasses had apparently been whispered about for years without any repercussions.
And Mel Gibson, who has a well-documented history of racism and abuse, received an Academy Award nomination earlier this year and currently has a film in the box office Top 10. His banishment from the A-list, it seems, has expired. Why?
Bad people are still making art, sure, but so are a lot of truly good people. Let's hope Hollywood chooses to focus more on the latter.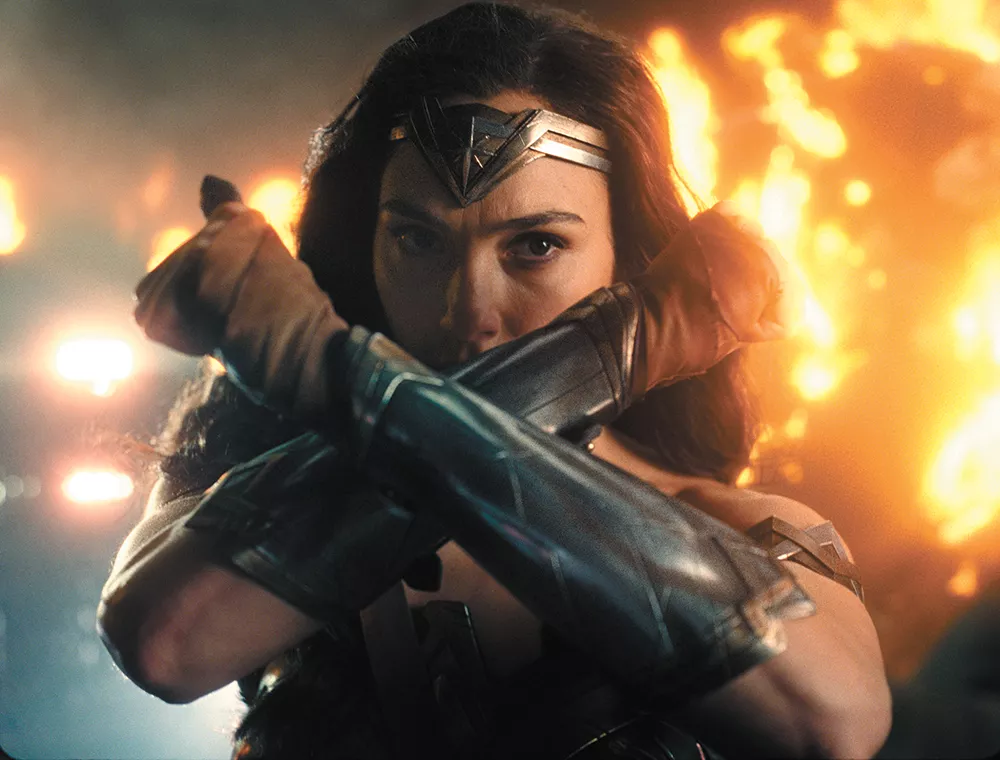 BAD BOX OFFICE
A couple of weeks ago, Justice League grossed $93 million domestically during its first weekend of release.
The headline on the Hollywood Reporter that same weekend: "Justice League Underperformed at the Box Office."
How can a movie raking in that kind of money still be considered a disappointment? DC Films reportedly spent $300 million making Justice League, and perhaps just as much to advertise it, and a major film isn't really considered a financial success until its gross revenue doubles its overall budget. The studio had a huge smash this summer with Wonder Woman (which cost half as much as to make as Justice League), but the Independent reports that the studio stands to lose between $50 and $100 million on JL, even though it's already responsible for $500 million in worldwide box office sales.
With just a month left in the calendar year, Box Office Mojo reports that American cinemas have brought in $9.6 billion since January. That seems like a lot, but even with the upcoming Star Wars movie to boost that figure, the numbers will still be down from 2016's record-breaking take of $11.3 billion.
The problem can't simply be laid at the feet of Justice League, although movies of its ilk are partially to blame. As blockbusters get bigger and more elaborate, they also get more expensive, and pretty soon they won't be able to sustain their own weight. One massive flop could potentially derail an entire studio.
On top of that, it's become patently clear that mainstream audiences are getting more selective about what they choose to go out and see. As multiplex ticket prices increase, and as prestige TV series get more adventurous, addictive and cinematic, moviegoers are less content to pay for something just because it's on the big screen, and they're consulting review aggregation sites like Rotten Tomatoes about tentpole films that were previously considered critic-proof.
Franchise fatigue and lousy word of mouth contributed to lukewarm returns from the most recent Pirates of the Caribbean (29% fresh on Rotten Tomatoes) and Transformers (16%) films; other hyped titles that were expected to jumpstart new franchises — The Mummy (16% fresh), The Dark Tower (also 16%), King Arthur: Legend of the Sword (29%) — took a spill at the box office after critics sharpened their knives.
Proving Hollywood never knows where to direct its anger, a bunch of high-profile producers (including Brett Ratner, another guy with recent sexual assault allegations to his name) accused Rotten Tomatoes of sabotaging their films' box office chances, a blatant case of shooting the messenger for merely reporting that everyone agrees a certain movie is unequivocally bad.
Here's an idea for preventing low Rotten Tomatoes numbers, Hollywood: Bankroll more mid-budget, adult-themed movies from reliable filmmakers, and stop throwing money at cultural properties whose only selling point is brand recognition.
THE STREAMING THREAT
There's another huge contributing factor to those dwindling box office figures: It's getting easier to watch stuff at home. TVs have gotten bigger and better-looking, and home sound systems louder and more immersive, and the wait time between a film's theatrical run and its digital release grows ever shorter. You don't even have to drive to and from a video store anymore!
Welcome to the future.
The two companies making it easier to watch premium content from the comfort of your den are Netflix and Amazon, massive conglomerations that also happen to operate outside the Hollywood system. Of the two, Amazon Studios seems the most artistically driven, having distributed the work of respected (though not exactly mainstream-friendly) filmmakers like Spike Lee, Park Chan-wook, Whit Stillman, Richard Linklater and Lynne Ramsay.
Amazon has settled on a model that seems to be working: They release their films in theaters months before they're available on the Amazon Prime streaming service, which allows the films to generate critical buzz and to qualify for Oscar nominations (a film must screen publicly for at least a week in L.A. to be eligible for Oscars). Consider the Amazon-distributed The Big Sick (budget: $5 million; box office gross: $54 million), which won glowing reviews and is now the subject of serious awards consideration.
Netflix, meanwhile, is still a bit behind the curve when it comes to its own films. Critics have complained that the streaming service hasn't done justice to the titles it has acquired. An example: I Don't Feel at Home in This World Anymore, which was picked up by Netflix after winning the Grand Jury Prize at the most recent Sundance Film Festival, was slipped unceremoniously into its streaming library and mostly (and unjustly) forgotten.
(Of course, it's possible that more people saw I Don't Feel at Home... on Netflix than would ever have seen it during a traditional theatrical release, but Netflix doesn't release its viewing numbers.)
Many of Netflix's acquisitions never make it to theaters, but the company first made an exception for its 2015 war drama Beasts of No Nation, hoping it'd be an Oscar favorite. It wasn't, and there were rumors that the Academy was deliberately punishing Netflix for generally sidestepping the traditional theatrical release model. This year, Netflix has positioned two of its original features for serious Oscar campaigns, giving limited theatrical runs to the historical drama Mudbound and the caustic family comedy The Meyerowitz Stories (New and Selected).
Still, Netflix seems to be sizing up Amazon's roster of well-regarded films, and its list of upcoming features includes some intriguing titles, among them the big-budget fantasy thriller Bright, the National Lampoon origin story A Futile and Stupid Gesture, and Martin Scorsese's crime drama The Irishman.
Amazon and Netflix could easily become as monopolizing and shortsighted as any other Hollywood studio, but the more artistic impunity it gives to great directors — and the more effort it puts into advertising the work — the better.
IN THE DARK
Don't you ever get tired of going to the movies?
It's a question I get asked all the time. And the answer is, honestly, no. Sure, some movie weeks are better than others, and I occasionally find myself dragging my feet as I'm walking into the theater. But then you see a vibrant, risky, unpredictable film like The Florida Project, and it's all worth it.
I love the movie theater. I spend hundreds of hours in the dark every year. Watching a great film with an audience that's clued into the magic happening on the screen — few things are better. It's true that the most adventurous films are made beyond the restraints of the mainstream, but the indie film industry wouldn't exist without the help of the traditional studio system. And it'll probably be that way for a long time, even with the specter of Netflix breathing down Hollywood's neck.
Despite the dwindling numbers, people seem to be taking movies — and the industry politics that go into producing them — more seriously than ever. It certainly feels like folks are finally holding Hollywood's proverbial feet to the fire. The recent financial success of original properties that break narrative rules and push stylistic boundaries (Dunkirk, Get Out, The Big Sick, Baby Driver, Lady Bird) proves that filmgoers are hungry for more than just mindless franchise regurgitation.
Film has the potential to do so much — to provoke, to enchant, to frighten, to move, to change worldviews, to bring people together. Roger Ebert astutely called movies a machine for generating empathy, and the only way to ensure that remains true is if we extend that empathy to everyone both behind and in front of the camera.
If Hollywood doesn't get wise, and if it continues to resist being dragged into the modern era, its eventual death is inevitable. Perhaps, then, it would be a mercy killing. ♦
---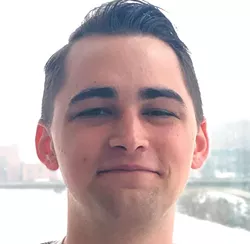 ABOUT THE AUTHOR: Nathan Weinbender is the Inlander's Music & Film editor. He is also a film critic for Spokane Public Radio, where he has co-hosted the weekly film review show Movies 101 since 2011.