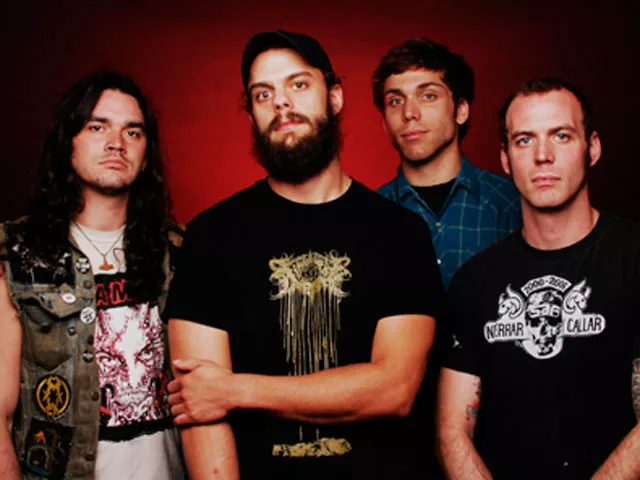 THE BLUE RECORD
Baroness
Relapse Records
---
Homer and Beowulf had something going for them, but Savannah, Georgia's Baroness brings a whole new meaning to the word epic.
Before you ever hear Baroness on record, Google a video of them playing live — trust me, you have never seen someone vocally exorcised like Baroness' singer, John Dyer Baizley.
Sadly, the band loses some of the impact of their live show on their new album, The Blue Record. There are great moments — but only flickers of their epic stage presence. Track two, "The Sweetest Curse," is a song for every kind of metal fan: a fast, chugging, climactic anthem. "Jake Leg" and "Swollen and Halo" are both great songs that show the band's talent as a metal outfit.
Baroness loses me on the slower tracks: "Steel That Sleeps the Eye," "Blackpowder Orchard." They're not bad songs, just hiccups that make a great metal storyline kinda herky-jerky.
DOWNLOAD: "War, Wisdom and Rhyme"