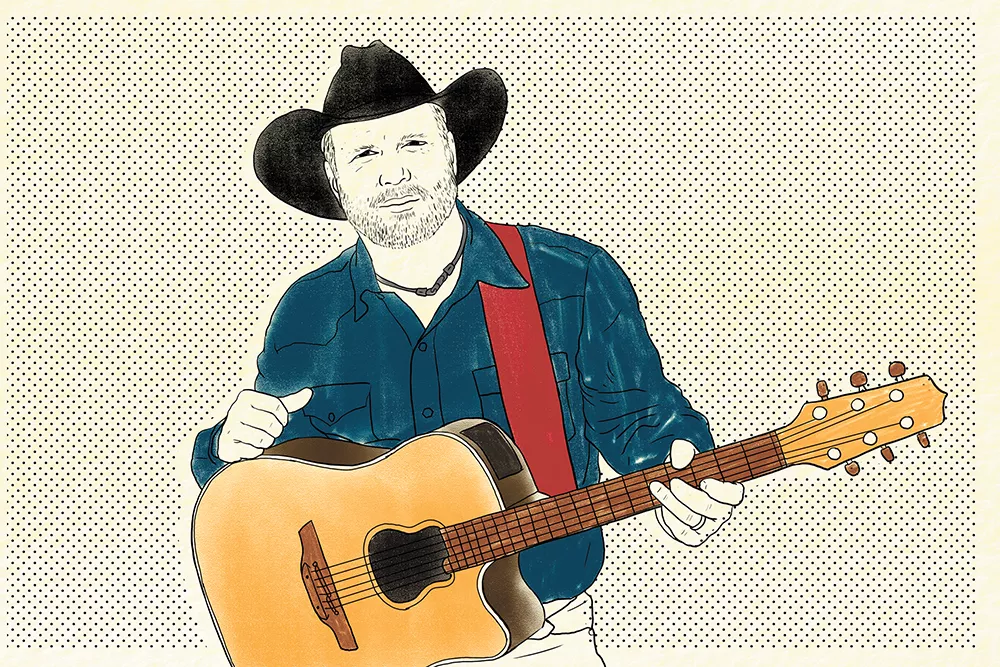 As I looked out on the sea of faces at one of the sold-out Garth Brooks' concerts in November, I don't recall seeing more than a handful that were the same color as mine. I'd also venture a guess that our politics didn't quite match up, but that didn't stop any of us from having a good time.
You can blame it all on my roots. Just before my 11th birthday, my family moved from Brooklyn, New York, to Cambridge, Ohio, a town nestled among the foothills of the Appalachian mountains. The transition was not easy. The only place I had ever seen grass growing was in the small swaths around the few scattered trees planted in cement sidewalks. I had big-city ideals and Ohioans' views seemed to be worlds apart.
Enter Garth Brooks. He was like a bridge straight into the heart of the rural values that my neighbors held close. Looking back, I'm now able to see that my appreciation was never solely about the notes, but more about the universal stories that lay beneath them. Music is transcendent, finding ways to connect our shared experiences and knocking down imaginary boundaries. Through his songs, I came to understand that while poverty might look a little different from one locale to another, the difficulties embedded within its generational cycles are readily transferable and that we are all struggling to scale down our heartbreaks.
Time passed. I went away for college and law school, moved to cities and into positions that further separated me from my roots, as I left much of my youth, including the music, behind. When I heard that Garth was coming to Spokane, I felt a longing to reconcile who I had become with who I had once been. My community now — my progressive, activist tribe — had some difficulty grasping my desire for this reunification. Sensing this rift makes my heart heavy.
We need to do a better job of trying to understand one another; if we fail to be open to finding ways of fitting together, we will surely miss an essential part of this American story.
So, I went to the concert seeking some kind of unification, and I was not disappointed. To be sure, Garth Brooks is a stunning performer. His energy and the whooping, hollering, running and giggling were well worth the ticket price, but the most valuable commodity was the common ground I found again.
Garth values family — the "baby" of his band has been on tour with the group for "just" 24 years. He promotes liberal ideology; I re-discovered some lyrics from his prophetic 1999 song "We Shall Be Free," where he calls for an end to all types of inequality, and reminds us that we should be "free to love anyone we choose," and that "this world's big enough for all different views."
He embodies Buddhist philosophy. Many of his lyrics, like from the song "The River," could be confused with Zen poetry: "You know a dream is like a river, ever changing as it flows, and a dreamer's just a vessel that must follow where it goes."
And he softens and bonds us. As I was standing there, in a full arena, there was no doubt in my mind that this man has a gift for bringing people together. "For a moment all the world was right," as 10,000 of us sang "The Dance" in unison, as both a collective and as individuals, while we empathized on the complexity that "our lives are better left to chance, I could have missed the pain, but I'd of had to miss the dance." ♦
Inga N. Laurent is a local legal educator and a Fulbright scholar. She is deeply curious about the world and its constructs, and delights in uncovering common points of connection that unite our shared but unique human experiences.