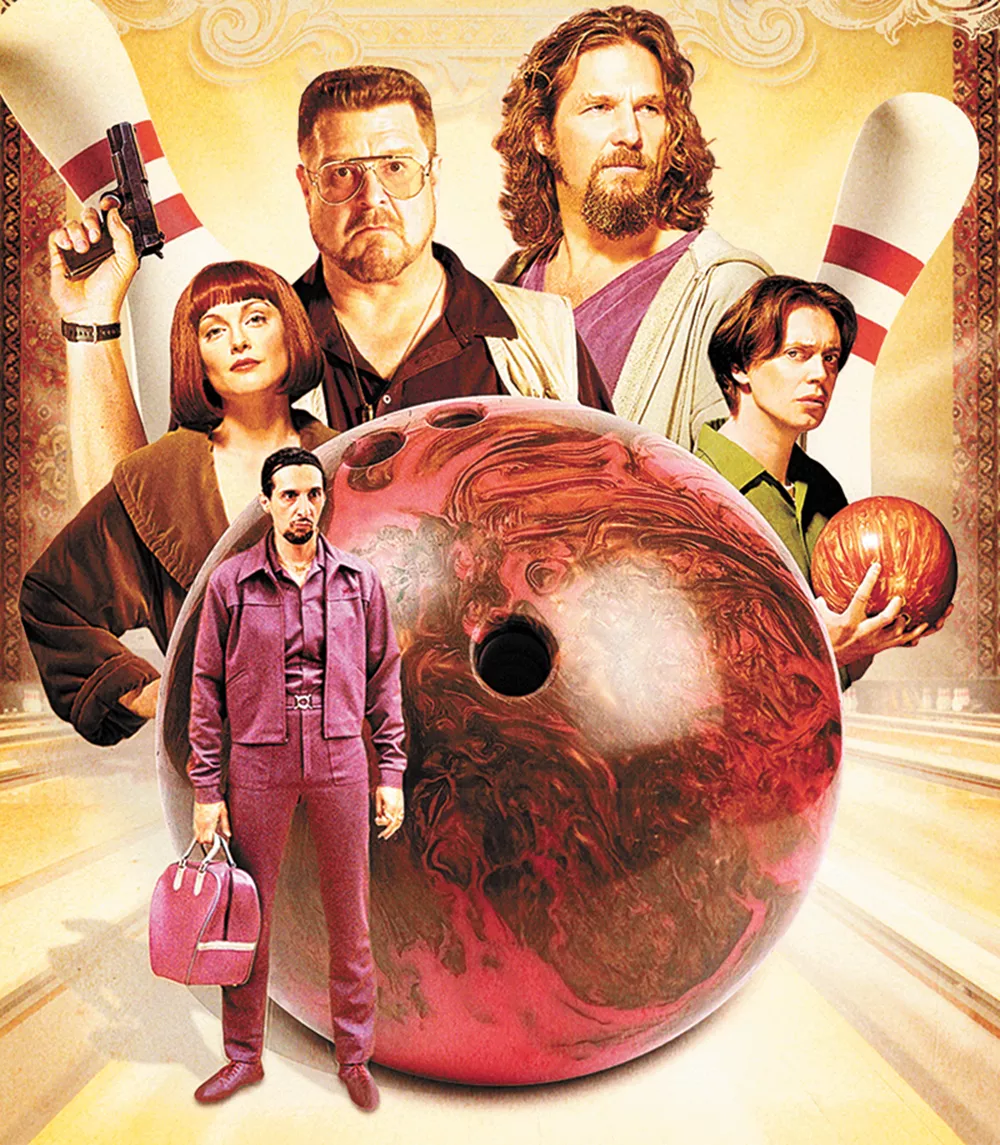 There are reasons to love The Big Lebowski.
And not just the fact that the Coen Brothers' 1998 film is a prominent enough piece of the pop culture zeitgeist to warrant a cocktail-party-wide gasp if casual conversation reveals you don't like the film. Or worse yet, haven't seen it.
And we're going to celebrate those reasons at the Bing Crosby Theater for the next installment of the Suds and Cinema series. There will be beer and a costume contest and, hopefully, a spirited sing-along (actually, two sing-alongs) to Bob Dylan's "The Man in Me."
Mostly, though, it's a chance to enjoy Lebowski outside of your living room and revel in a film that has a hell of a lot more going on in it than just some losers finding themselves caught up with the wrong people.
You've got a movie about war — the country is flirting with it in the Middle East ("This aggression will not stand") — while John Goodman's Walter Sobchak is clearly still dealing with Vietnam. It's a film about dichotomies: rich vs. poor, the powerful vs. the powerless, the old-timers vs. the counterculture, control vs. chaos. It's also a movie that, for reasons perhaps only known to the Coens, is framed as a classic Western. You could write a master's thesis on how it's a recalibrated take on film noir.
Mostly though, we love the film for its characters. The Dude is one of the most quotable men in the last half-century of cinema, but he's hardly the only one to impact our culture. You'd be hard-pressed to find another minor film character who's influenced as many Halloween costumes as The Jesus, a better-than-average bowler and dancer who, not to discourage that costume choice, is also a registered sex offender. Donny — you've had a friend like him. And Walter alone could have been the inspiration for a sitcom or sequel or line of outdoor clothing.
This is a movie that has left a mark while at the same time causing most of a generation to hate the f---ing Eagles. And if for some reason you don't like The Big Lebowski, well, that's just your opinion, man. ♦
Suds and Cinema: The Big Lebowski • Wed, April 23 • Doors open and beer from Perry Street Brewing Co. flows at 7 pm, movie at 8 pm • $4 • Costume contest before the movie • Bing Crosby Theater • 901 W. Sprague