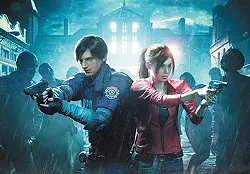 RACCOON CITY REDUX
Fans of the Resident Evil franchise can get a 30-minute sample of the highly anticipated remake of Resident Evil 2 on XBox, PS4 and PC as of Jan. 12. Playing as rookie cop Leon Kennedy, head back to zombie-infested Raccoon City circa 1998 and survive one of the best horror games created, now realized on a modern console. The full game is set for release on Jan. 25, and it looks tasty. And by tasty I mean full of high-resolution gore. (QUINN WELSCH)
---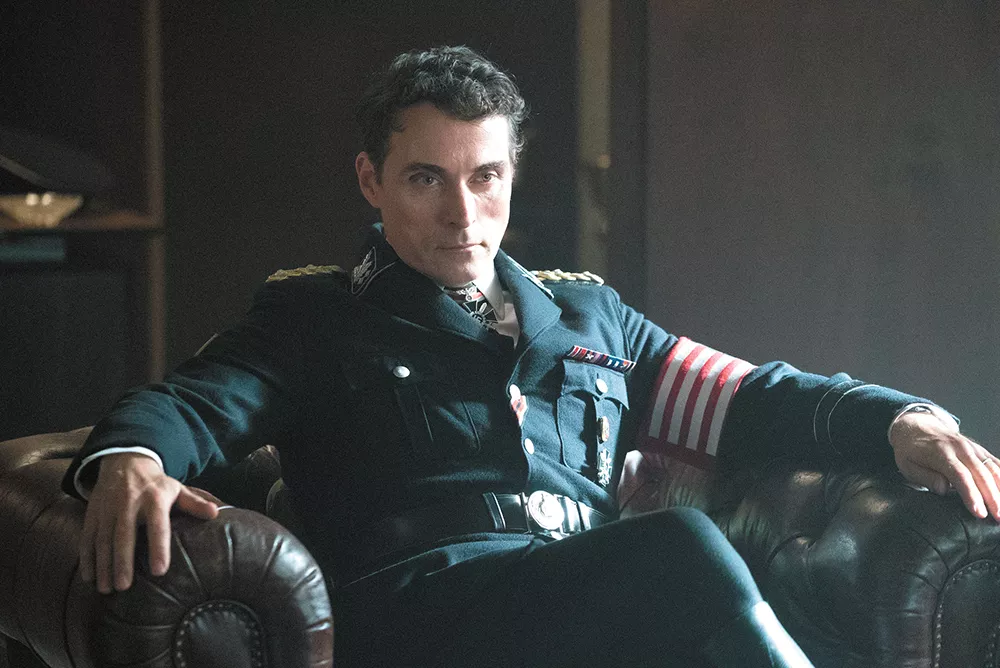 OUT OF ORDER DYSTOPIA
Until recently, I'd only seen the 2015 Amazon pilot of The Man in the High Castle, and was impressed with its alternate reality where the Axis powers won World War II and Japan and Germany split control over North America. Jumping back in, I accidentally started watching the third season and plowed through it, and it was a decent stand-alone experience, despite the lack of backstory. The pacing isn't too slow as the show's main character, Juliana Crane, moves among groups of American rebels. The science fiction gets a bit overpowering, but the detailed world makes up for it, as do interesting exchanges between John Smith, the Nazi commander, and his wife as they navigate high-status life in the cutthroat global fascist empire. (JOSH KELETY)
---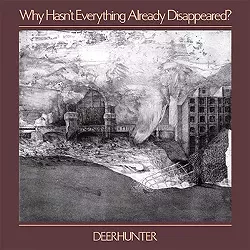 THIS WEEK'S PLAYLIST
Some noteworthy new music arrives online and in stores Jan. 18. To wit:
James Blake, Assume Form. The soulful Brit recruited Andre 3000 and Travis Scott for his latest.
Deerhunter, Why Hasn't Everything Already Disappeared? The Atlanta band asks what many of us have been wondering for, oh, about two years now.
Guster, Look Alive. The Boston alt-rockers play the Bing Feb. 12.
Pedro the Lion, Phoenix. One of the Northwest's finest is back; this is the band's first new album in 15 years.
Sharon van Etten, Remind Me Tomorrow. In the five years since her last album, Van Etten starred on psycho Netflix show The OA. (DAN NAILEN)
---
GETTING OVER THEM BY GETTING UNDER SOMEONE ELSE
Originally filmed in French, the English-dubbed series The Hook Up Plan (Plan Coeur) on Netflix is a light and fun rom-com that uses the genre's absurdity to its advantage. A young woman named Elsa can't get over her ex, so her two best friends wind up paying a male prostitute to go on dates with her. Only they don't tell her they're involved, or that he's a hooker. What could go wrong? Her actually falling for this new guy, for one. Keeping viewers guessing as to whether the plan will only end in more heartbreak, the series is another binge-worthy show to add to your list. (SAMANTHA WOHLFEIL)
---
DEVIL HORNS HOISTED
I hit the Roxie in Hillyard to check out Vain Halen, a Spokane-based Van Halen tribute band, fully expecting some giggles at most, and a quick exit at worst (especially if they delved into Van Hagar era tunes — thankfully, they didn't). And while I did giggle, mostly I was struck by the impressive guitar skills of the band's "Shreddie Van Halen," a cat named Matt Smith, who I learned also plays in a bunch of other bands and does classical guitar stuff as well. He made the show for me; check him out at mattsmithguitar.com. (DAN NAILEN)