TRIP TO BOUNTY-FULL
With Assassin's Creed: Origins and Assassin's Creed: Odyssey, the long-running blockbuster game series reinvented itself by cribbing some of the best features of better games like The Witcher III and the Far Cry series. Maybe the coolest addition to Odyssey is the bounty system, which merges the beloved nemesis system from Shadow of Mordor with the heat indicator from the Grand Theft Auto series. Commit enough crime and find yourself targeted by powerful mercenaries who attack you at the most inconvenient times. Handle them by hiding like a coward, killing the dude who put the bounty on you or taking the mercenary head on. Kill them, and you're showered in some pretty powerful loot. More risk and more reward. (DANIEL WALTERS)
---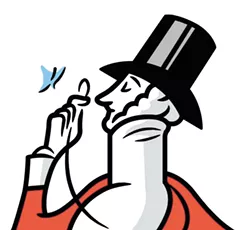 MORAL QUALMS
Robbie Mullen first joined a neo-Nazi crew the British government labeled a terrorist group to explore his own nativist views and find camaraderie. But once the group began enthusiastically developing plans to murder a member of British Parliment, Mullen reached out to a local anti-facist organization and became their mole. Ultimately, he went on to provide crucial testimony against his former racist associates. In a riveting May 27 New Yorker piece, Ed Caesar dives deep into the world of misogynistic and violence-obsessed British white supremacists — grimly illustrating the similarities between neo-Nazis and ISIS. Find it at newyorker.com. (JOSH KELETY)
---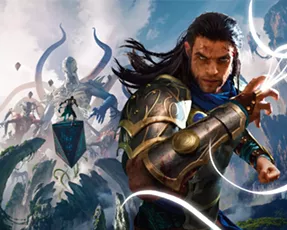 SCREEN MAGIC
As the golden age of nerdy pop culture franchises continues to shine bright, another longtime franchise is finally getting its due on screen. Earlier this week, it was announced that 25-year-old collectible trading card game Magic: The Gathering is getting an animated series on Netflix, and is being helmed by brothers Joe and Anthony Russo, who just wrapped up their work on Marvel's Avengers: Endgame. A release date and casting details are still unknown. (CHEY SCOTT)
---
WHOAAAA
Come for traditional rom-com tropes in Always Be My Maybe — courtesy of writers/co-stars Ali Wong and Randall Park (pictured) — and stay to see Keanu Reeves in a role unlike anything you've seen him in. The Netflix original is getting lots of hype due to the Asian-American backgrounds of its leads, and the hype proves well-deserved thanks to the subtle jokes throughout reflecting the cultures of main characters rarely seen on screens large or small. And while the rom-com plot is utterly predictable, what isn't is Reeves' unhinged, satirical version of himself. He does more than hold his own alongside comedy pros Wong and Park. (DAN NAILEN)
---
THIS WEEK'S PLAYLIST
Some noteworthy new music arrives online and in stores June 7. To wit:
Perry Farrell, Kind Heaven. The Jane's Addiction vocalist's first solo album in nearly two decades features members of Foo Fighters, Smashing Pumpkins, the Cars and... Mötley Crüe?
Froth, Duress. Hot on the heels of their appearance at the Inlander's Volume music fest!
Silversun Pickups, Widow's Weeds. The L.A. rockers' first album in four years will hopefully lure them back to Spokane.
Neil Young & Stray Gators, Tuscaloosa. A legendary 1973 performance by ol' Neil gets a proper release. (DAN NAILEN)