GLOW STILL SHINES
As the third season shifts its cast of lady wrestlers from the dank corners of L.A. public-access TV to a neon-lit ballroom of Las Vegas, Netflix's GLOW just keeps getting better. The characters steadily developed over the first two seasons really blossom as wrestling is pushed to the background in favor of the characters' lives outside the ring. That's a good thing, as GLOW boasts a ridiculously deep ensemble as it tackles issues ranging from juggling work and motherhood, coming to terms with one's sexuality and straddling the line of friendship and more-than-friendship — all of it pushed along by plenty of laughs and a pleasing, pulsing '80s soundtrack. (DAN NAILEN)
---
CJ's INSIDE SCOOP
The Portland Trailblazers guard CJ McCollum is not only a basketball superstar, he loves wine and spending time with family — and you can hear all about it on his podcast. Pull Up With CJ McCollum is not a yelling match about the week's sports news; it's a civilized discussion by a current player from the inside of the NBA. Typically, he chimes in on NBA news and the Blazers specifically, discusses his life and interviews a guest. Episodes appear sporadically. (CARSON McGREGOR)
---
SHORT AND BITTERSWEET
Amazon Prime members have access to a new short story by Spokane author Jess Walter (and nonmembers can and should get it for $2). Parable is part of the The One, a collection of true love tales of "friendship, companionship, marriage and moving on." In Walter's story, available to read or to hear him narrate, "the one" is Millie, an Australian shepherd mix, and features a ranching grandfather and learning life lessons from animals on the farm. Consider it an appetizer while we wait for Walter's Beautiful Ruins follow-up. (DAN NAILEN)
---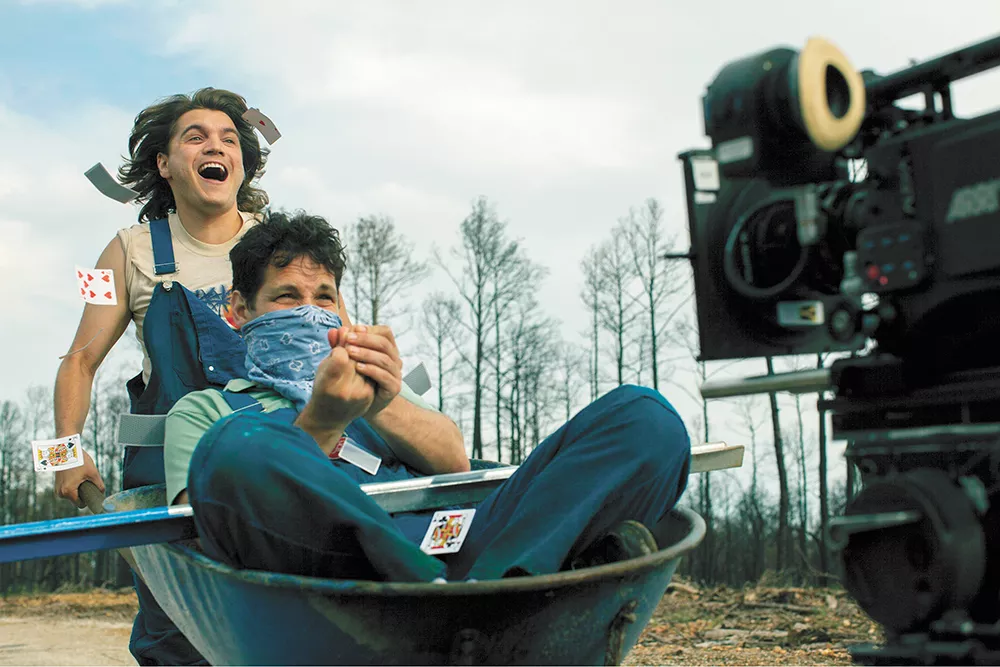 FIERY FILMS
As we head into fire season, the new Wildfire Film Festival is bringing cinematic conflagrations to the Magic Lantern on Aug. 24. The all-day lineup kicks off at 3 pm with David Gordon Green's underrated 2013 comedy Prince Avalanche, which follows road workers in a Texas town that has been abandoned following a forest fire. Next up is Only the Brave (2017), a fact-based drama about Arizona firefighters starring Josh Brolin, Miles Teller and Jeff Bridges. The day closes with the documentary Wilder Than Wild, a look at wildfires and how they're exacerbated by climate change. Admission is free, but donations for communities ravaged by wildfires will be accepted. (NATHAN WEINBENDER)
---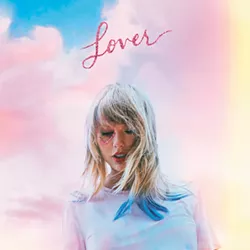 THIS WEEK'S PLAYLIST
Some noteworthy new music arrives online and in stores Aug. 23. To wit:
TAYLOR SWIFT, Lover. Maybe you've heard of her?
NOAH GUNDERSEN, Lover. The Seattle indie-folk fave is a regular Spokane visitor (he plays Lucky You Lounge Sept. 22), and yes, his album does have the same title as Taylor's.
TANYA TUCKER, While I'm Livin. Country royalty, and her first album in 17 years!
REDD KROSS, Beyond The Door. The glammy punks are back in action and playing with the Melvins at Big Dipper Sept. 15. This album is an unexpectedly sweet power-pop treat.